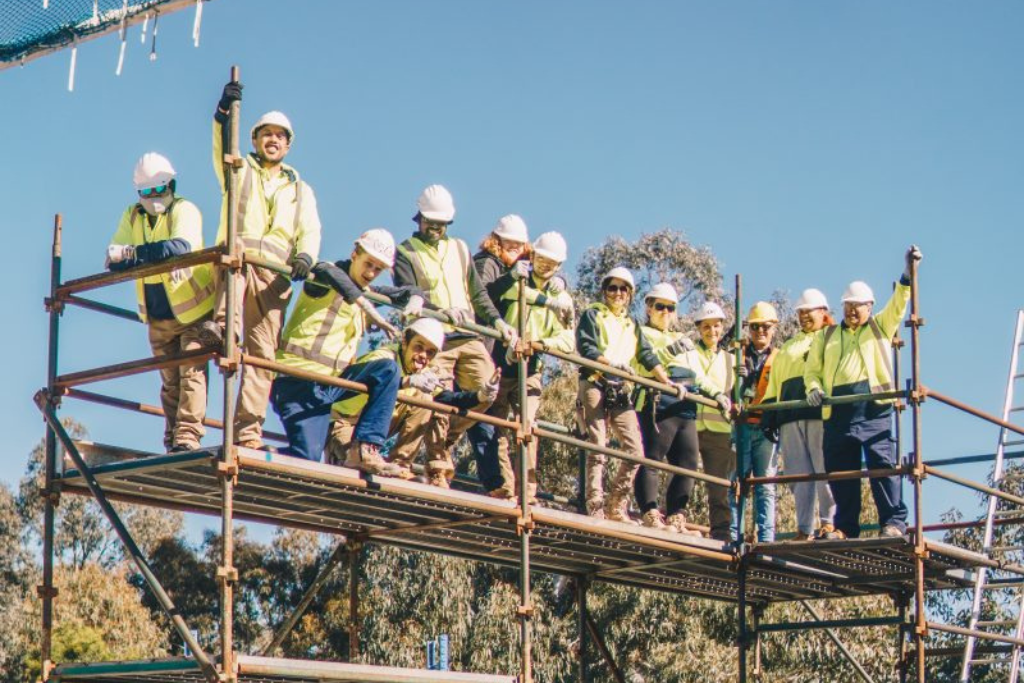 Congratulations to participants on Ginninderry's SPARK Ginninderry Construction Taster Program who graduated earlier this month! Participants had a week's hands-on work experience focused on the development and an introduction to a range of construction skill sets.
The SPARK Ginninderry Construction Taster program is an innovative training program focusing on skills development, live training, and potential employment within the construction sector to give a chance to people from disadvantaged backgrounds. The program aims to provide the necessary skills, practical experiences, and certifications for various construction industry trades.
Programmed partnered with the SPARKS Ginninderry program to provide the participants with a five-day hands-on onsite job training experience. This enabled the participants to choose a trade they were interested in and be alongside professional Trades People during that period.
"Allowing somebody to learn and put these skills to practice in the real world to get a job is what it's all about. We look forward to following their journeys," said Gregory Lackey, ACT Social Inclusion Manager at Programmed.
"This graduation helped celebrate the participants' hard work, commitment, and success over the past four weeks. The program commenced on Monday 9th May, delivering ten units of competency and non-accredited training in the Construction Industry, followed by five days of work placement," said Gregory Lackey, ACT Social Inclusion Manager at Programmed.
"The participants showed commitment, determination, and resilience to complete this program, and we are proud of their achievements. They now have the skills and knowledge they need to get a job within their desired construction area," said Melanie Lyons, Training and Employment Officer at SPARK.
All 16 participants successfully completed the program and will be offered work experience placements.
Real People, Real Journey's
''Before the SPARK program, I reached a point where I knew I needed to have a fresh start in life and do something new to better myself and my future. SPARK has allowed me to do this,'' said Cooper, SPARK participant in the program.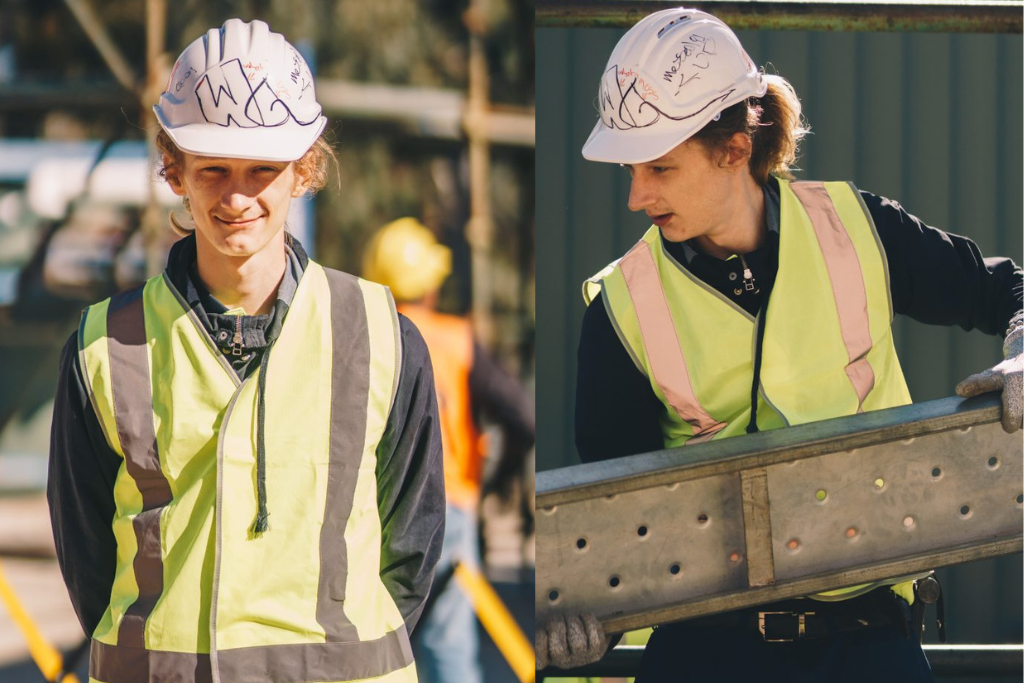 ''They really have a great way of teaching and making sure teachings are tailored to the individual, their needs and personalities,'' said Tamara, SPARK participant in the program.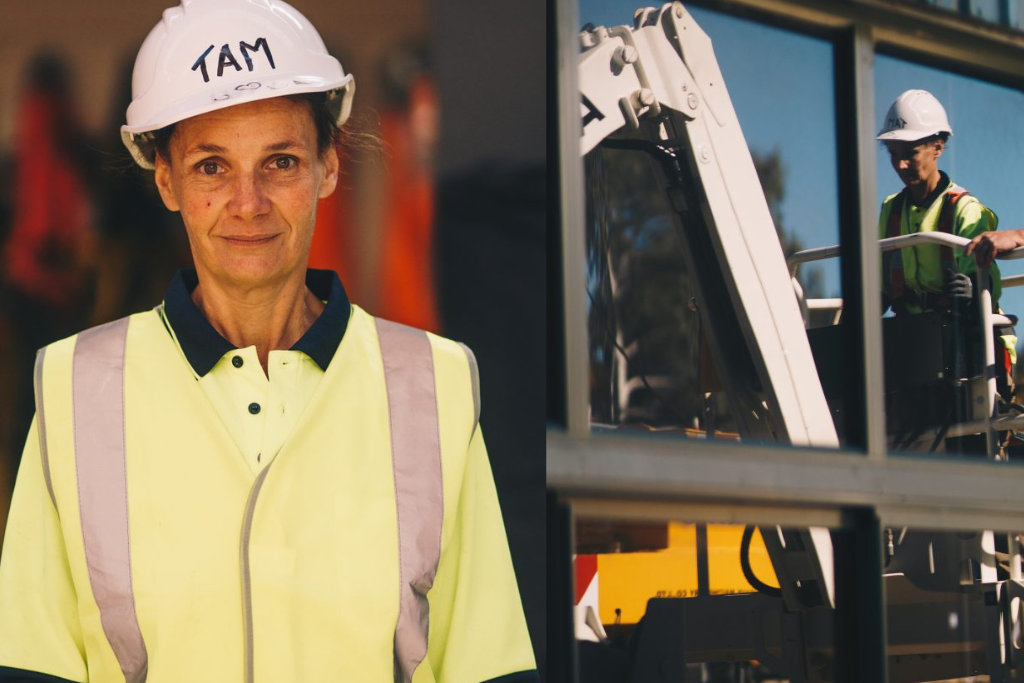 SPARK Ginninderry Construction Taster Program 2022 Video
Participants, Trainers and Partners Enjoying a BBQ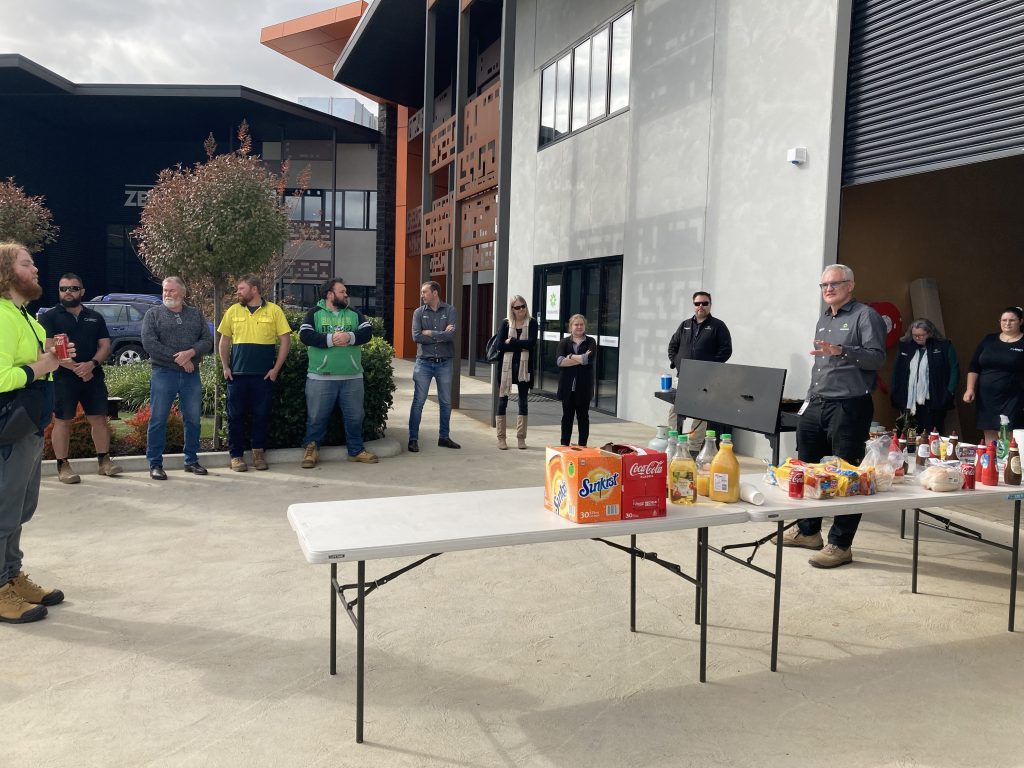 ''It was a pleasure to work with the team at SPARK Ginninderry; their drive and passion for supporting and genuinely making a difference in the participants' lives were remarkable. Programmed and Housing ACT are passionate about providing pathways to sustainable employment, and this was a great example of different organisations working together to achieve a worthy goal. I would also like to thank all those involved, the Subcontractors for providing work experience, SPARK Ginninderry for coordinating everything, Canberra Institute of Technology for accredited training and Housing ACT for their ongoing support of the Social Inclusion Program. Together this has empowered people to find a pathway into employment,'' said Gregory Lackey, ACT Social Inclusion Manager at Programmed.
At Programmed, we're committed to ensuring our workforce reflects the diversity of our community and that all employees are part of an enjoyable and rewarding working environment. We wish all graduates and future participants all the best in their career endeavours!