From single identification signs to complete visual strategies.
Take advantage of Programmed's expertise and capability for a wide range of signage solutions that will enhance the interior and exterior of your premises.
Contact us today and engage our signage solution experts for commercial sign installation and design.
Services
Signage Services
Digital Signage
Retail Fitouts
ACM Cladding
Directional Signage
Signage Services
From signage manufacturing to commercial sign installation and ongoing maintenance, Programmed has got you covered.
Signage Manufacture
Effective signage starts with great quality materials. We marry materials with technology to give you the signage best suited to your business and environment.Our national network of suppliers assures you of reliable delivery,free of process bottlenecks.
Commercial Sign Installation and Consistency
With a nationwide network of local branches in each state, dedicated account managers, and professional project managers, we have the resources to deliver successful multi-site rollouts across the country.
The Importance of Signage Maintenance
Regular signage maintenance keeps your brand looking great, and allows you to get the most out of your signage investment. It'll also stave off the need for costly replacements. A regular maintenance program can help avoid untoward incidents, and identify potential safety hazards posed by ageing signs.
Digital Signage
Whether you're looking for a provider to source a few panels, or a company to provide an end-to-end digital solution incorporating design, installation and content management – we're well equipped to help.
You can be confident in our ability to provide the best possible solution for your organisation. These are tailored to meet your precise requirements by staff who are ably qualified to recommend the hardware and software to suit each unique situation.
Our services include:
Consultation on digital signage strategy, system design, account management
Content creation and management
Project management
Hardware components – fixed display, LED video walls, multi-display video walls, interactive displays
Signage platform and server option advice
Support and maintenance through Programmed Technical Assist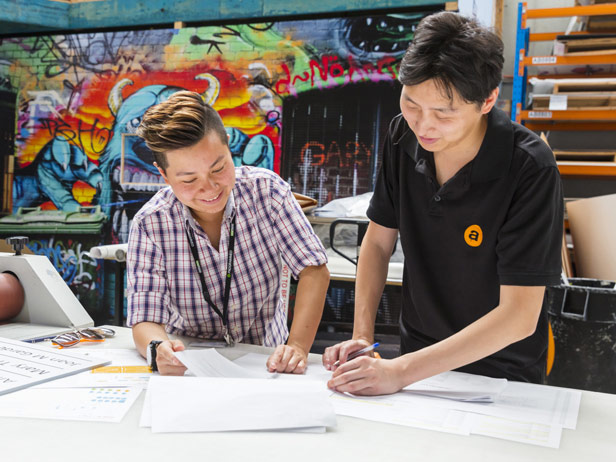 Retail Fitouts
The quality of a store interior is integral to your brand. It not only showcases your products and services; but also plays a fundamental role in how your company is perceived.
Entrust Programmed to deliver your retail fitout. Our design and installation teams have the expertise to successfully deliver a diverse range of retail fitouts, from small one-off projects to large scale national rollouts.
We'll ensure the integrity of your business is upheld, through a memorable retail space which faithfully communicates your brand.
Our services include:
3D modelling
Colour consultancy
Concept design and documentation, including floor plans and layouts
Construction of prototypes
Delivery and scheduling across multiple sites
Development of master colour swatches
Material specification to suit proposed methods
Permits and other approvals
Installations by fully qualified and registered tradesmen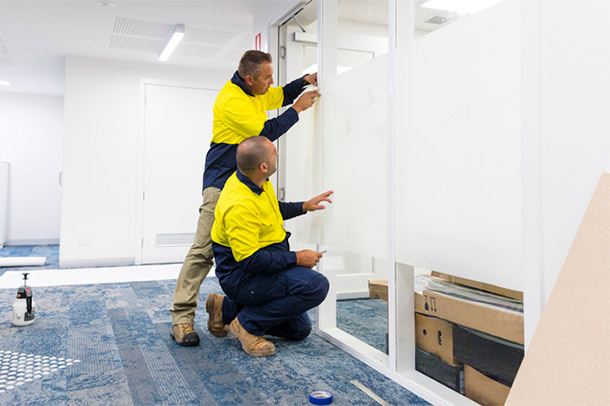 ACM Cladding
Programmed provides specialist façade cladding and signage services for automotive brands and commercial projects.
Our national network enables consistent and repeatable project delivery for multiple site rollouts or single bespoke projects. The success we've had in this field revolves around close design consultation, complete project management from start to finish, and onsite management of trades.
Working closely with architects, builders, and the customer, we are able to provide you with a cost-effective, timely and well-executed implementation.
Our core cladding projects are completed in line with customer and brand guidelines, as well as BCA requirements. All workmanship, fits and finishes are completed to a high standard, regardless of budget.
Leverage our size, experience and resources for the power to grow and maximise your brand impact.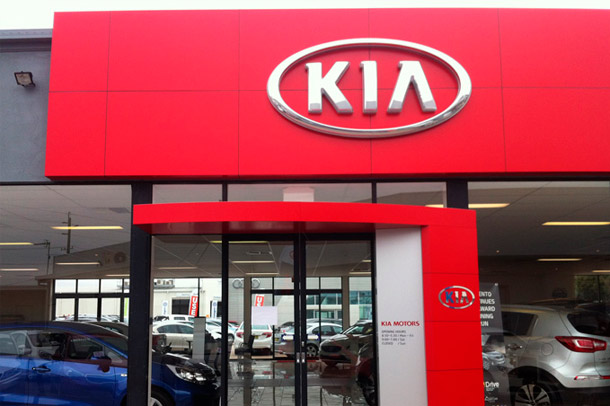 Directional Signage
Programmed has developed a modular signage system that combines the benefits of customisation, simplicity and sustainability. Interchangeable components allow you to achieve continuity and retain aesthetic appeal even when your brand, messaging or site layout changes.
Find out more about Modular Way Finding Signage.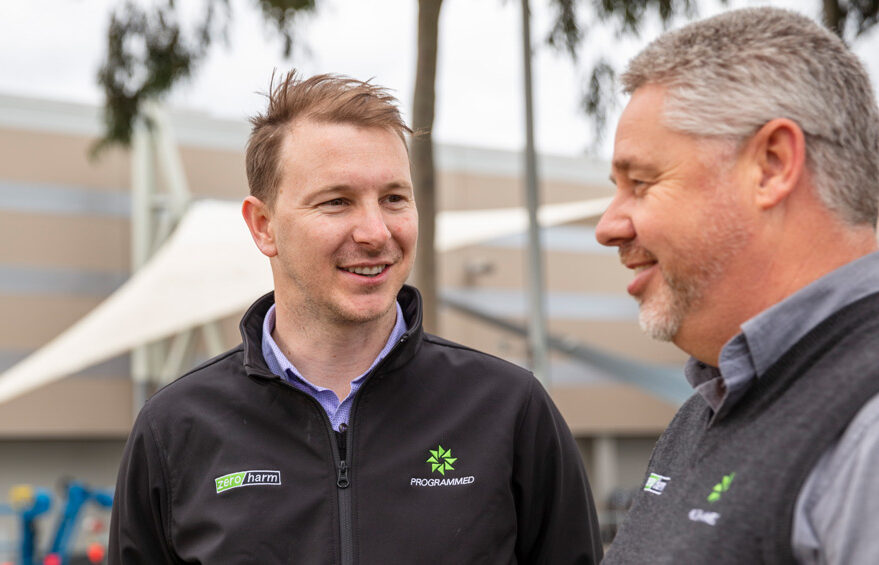 Project Management Property & Building Maintenance
End-to-end commercial building project management services from initial concept design through to construction and defects liability.
Project Management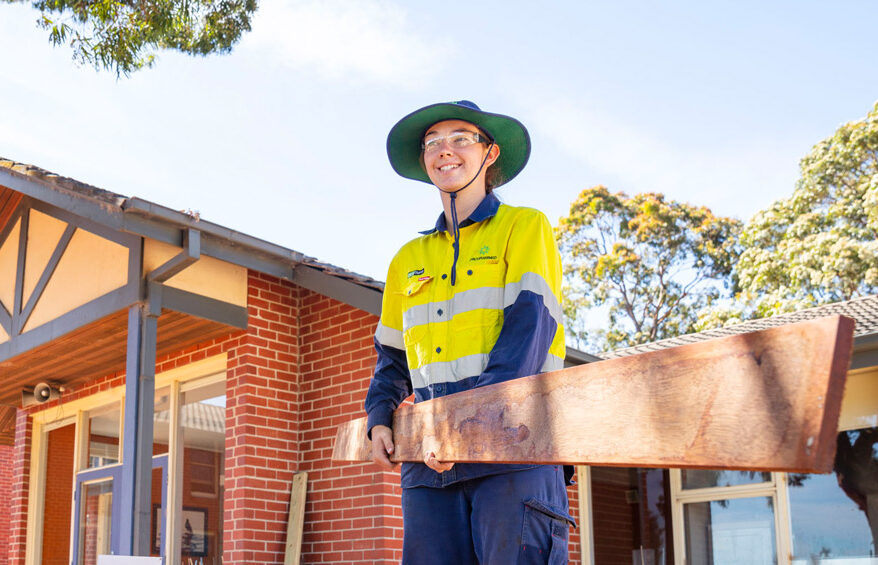 General Maintenance Property & Building Maintenance
Extend the life and functionality of your assets with proactive and reactive maintenance.
General Maintenance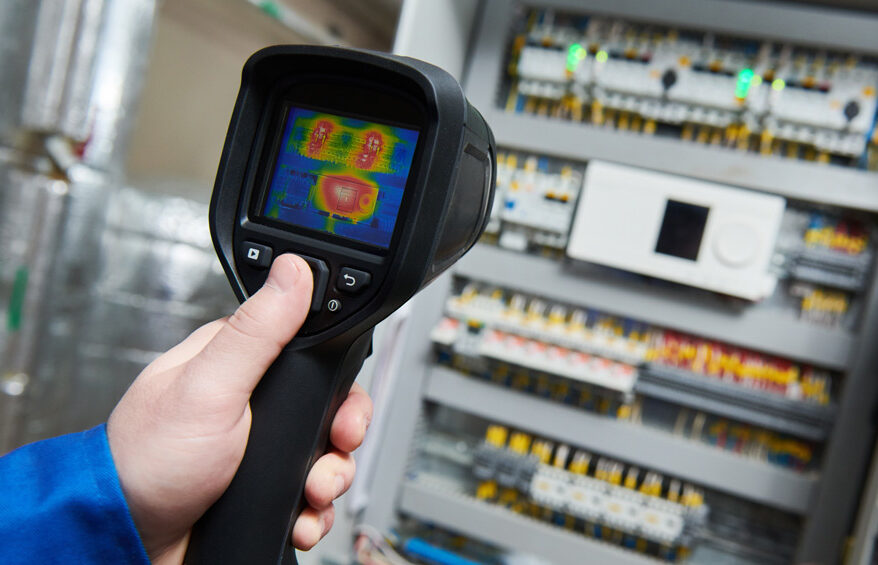 Essential Services Property & Building Maintenance
Maintain the accessibility of your facility and site at all times through proactive planned maintenance that identifies areas for improvment and mitigates risk.
Essential Services
It looks like you're based in New Zealand. Would you like to visit the Programmed New Zealand site instead?