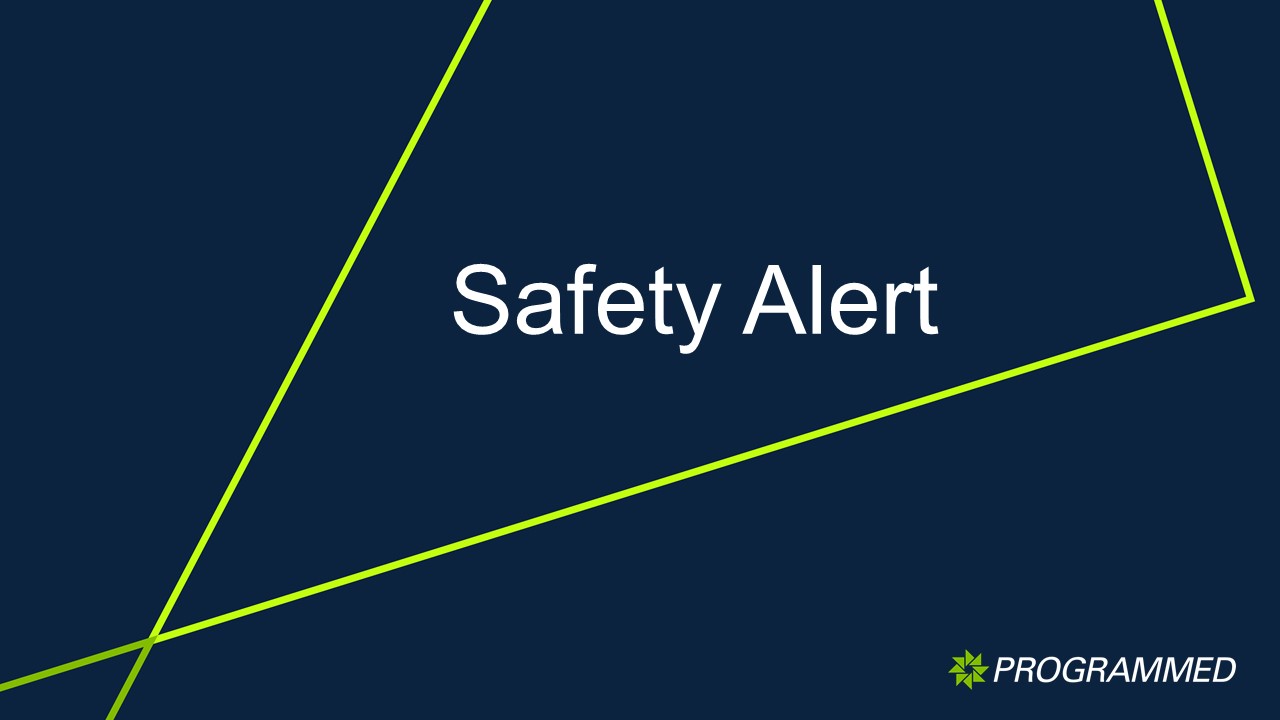 Incident Overview
A nominated work crew responded to a reported water leak on the verge of a property. They confirmed that the leak was coming from the water main and requested Dial Before You Dig (DBYD) plans for the location. The water main was isolated and the DBYD plans identified power cables within close proximity of the water. With this information, the crew opted to manually excavate the area where the leak appeared to be.
The water main and water service were located and the leak was identified as a damaged poly elbow on the water main. As the excavation contained water and water was still seeping from the damaged poly elbow, the crew installed a small dewatering pump to remove the water. This did not remove all the water so the employee opted to try and identify if there was a ball valve on the elbow to isolate the water flow from the service. To do this the employee placed their right hand and arm into the water within the excavation at which time they felt a tingling sensation to the right arm, withdrawing their hand and arm immediately.
It was identified that the electrical cable had been damaged.
What can be done to prevent a similar incident from occurring?
Housekeeping & order
NA – the work area was tidy and well established.
Positions of people
Crew members to be advised to refrain from placing their hands within an excavation until the water has been removed and the extent of the hazards present are understood.
Protective equipment
NA – Additional PPE would not have been required if there was a change to the work process to fully understand the hazards present before proceeding.
Rules & procedures
Reiterate the importance of following the 4 P's (Plan, Pothole, Protect, Proceed) when working in or around services.
Where an electrical hazard has been identified, ensure that the water surrounding the service is removed prior to proceeding.
Electrical hazards and nominated controls are to be documented in the pre-task risk assessment.
Tools & equipment
It is believed that the correct tools (shovel and dewatering pump) for the task were selected.
HSE Representative: Dan Hunt
Date of Issue: 28 October 2019