We recently recognised and celebrated the hard work and achievements of our apprentices, trainees and mentors at our annual Woodside/Programmed Training Awards.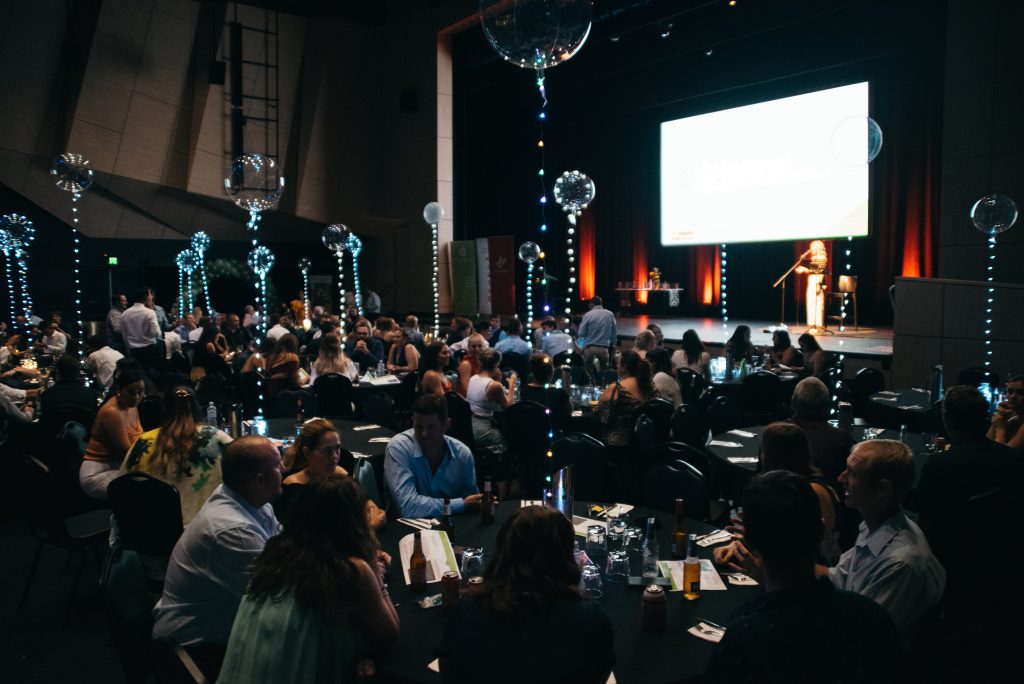 Programmed has been working in partnership with Woodside for over 20 years, welcoming local apprentices and trainees across their facilities on the Burrup.
We increased our intake this year, with 58 new local recruits starting their careers with Programmed at Woodside, bringing us to a total of 123 apprentices and trainees across Woodside's Karratha facilities.
The Training Awards were held at Karratha's new Red Earth Arts Precinct in March this year, an impressive setting that launched the evening with a buzz of energy. With 170 people in attendance, the evening provided a wonderful opportunity to:
celebrate our 24 graduate apprentices and trainees from 2018
welcome our 57 new apprentices and trainees joining us in 2019
acknowledge the achievements of all apprentices and trainees, in particular the following award winners who were recognised for their high achievements:

Graduating Apprentice – Jesse Maiorana – Mechanical Fitter Apprentice
3rd Year Apprentice – Ben Mills – Mechanical Fitter Apprentice
2nd Year Apprentice – Kyle Wingeatt – Mechanical Fitter Apprentice
1st Year Apprentice – Kieran McLay – Inlec Apprentice
Graduating Operator Trainee – Hayden Schilling
1st Year Operator Trainee – Craig O'Brien
Operations Support Trainee – Jayden Dhu
Business Administration Trainees – Kayla Derschow and Shaye Style

say thank you to the mentors, who provide ongoing support to the apprentices and trainees, including the following 'Mentors of the Year':

Communications – Ronald Soriano
Mechanical – Mikayla Smith
Inlec – Adam Bell
Operations – Jeremy Woodman
Business Administration – Paige Stallard
Pluto – Jacob Foley
Mirnuwarnigu Yirdiya Pathways – Daniel Farmer
Woodside Karratha Gas Plant asset manager Andrew Lobb said the team was pleased to welcome their largest cohort of apprentices and trainees.
"We have had more than 20 years of experience in training and hosting the next generation of talent, demonstrating our strong commitment to local training and employment."
"We see ourselves operating our facilities in Karratha for decades to come, and quality, trained personnel are central to this vision," Andrew said.
The Training Awards were made possible with thanks to the ongoing support of: Woodside; event sponsors Programmed, Apprenticeship Support Australia, Blackwoods, Quest Apartments, Keyspot, and Onyx Café; and co-ordination by our event manager, Programmed/Woodside Business Administration Trainee Shaye Style.
---
Applications are opening soon for our 2020 apprenticeship and traineeship intake with Woodside. Find out more at jobs.programmed.com.au/woodside.