As a leading University in Australia, the University of Adelaide is committed to partnering with industry and community so that together we can build relationships, provide opportunities, and demonstrate diversity.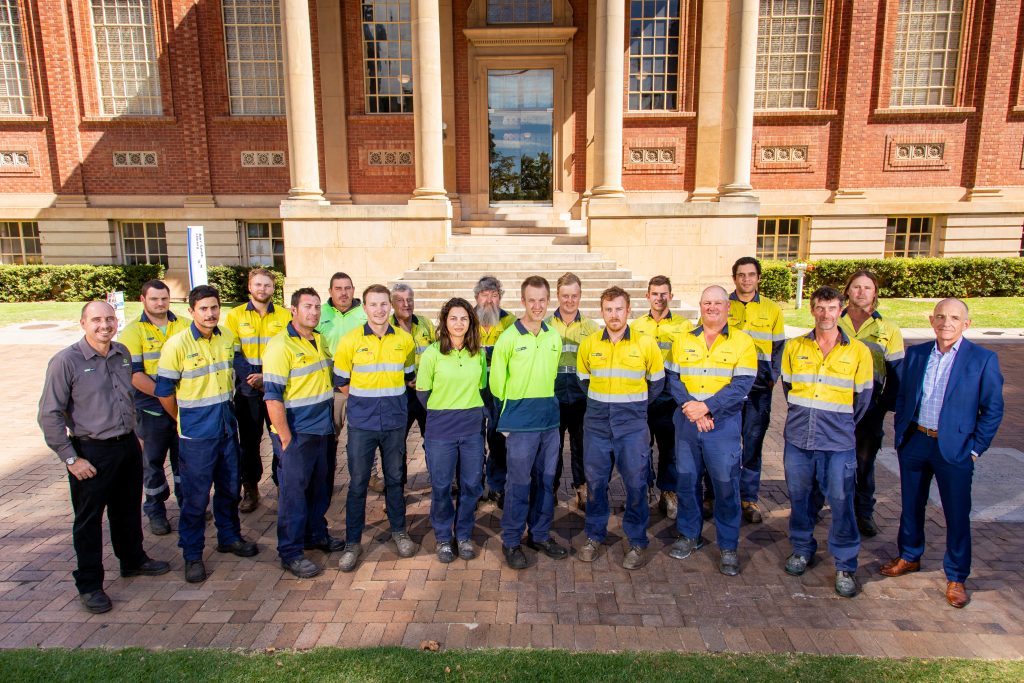 As one of the University's key service providers, Programmed Property Services has keenly supported this and help the university live out their value of active social inclusion in a strong and demonstrable way.
For the past 17 years, Programmed has helped the University maintain the overall presentation and amenity, particularly our grounds and sports fields. The assigned team on site ensures that diversity, inclusion and equality is exemplified every day.
Nathan Balkwill has been a part of this team, and over the past four years, has helped to maintain the outdoor presentation of the University's North Terrace Campus.
This position has provided Nathan with the opportunity for meaningful employment and the ability to develop a range of skills in grounds maintenance.
Programmed is working closely with Barkuma, a leading organisation that supports people with disabilities, and Nathan's support worker from Barkuma to help Nathan further broaden his capabilities in this area, and to see if he can increase the number of hours or days he works.
This pathway to long-term employment has seen Nathan become a valued contributor to the presentation of the University.
The University is proud that Programmed and Barkuma have been able to encourage Nathan in this. His inclusion in the team has benefits all around.
Employing people with disability isn't about 'doing the right thing' or compliance with legislation, it reflects the organisation, their customers and the local community in which they operate. In doing so, Programmed has helped the University create an inclusive workplace.
"Once in the right job, people with disabilities perform as well as other employees. They are productive and committed, and bring diverse skills and experience that contribute to our overall productivity" said Paul Vigar, General Manager (SA), Programmed Property Services.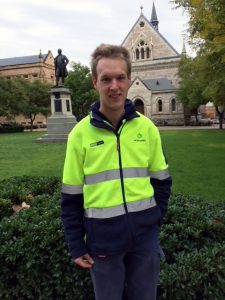 "I really enjoy being part of the team working at the North Terrace Campus, its beautiful grounds and the variety of tasks I am able to help with. Being a part of Programmed's University grounds maintenance team gives me great pride and it really means the world to me" said Nathan.
[maxbutton id="1″ ]