It's no secret that grounds maintenance is paramount for schools. Outstanding grounds and verdant sports fields help to convince potential families that yours is the school of choice. But balancing resources and attention to grounds maintenance without losing focus on key education and business needs can be tricky. Is outsourcing grounds an answer?
The topic of outsourcing often surfaces at times like these. But is this the right choice for you, and where to begin? Find out what critical conversations you need to have and with whom before diving into outsourcing. With useful pointers on where to start, this free eGuide shows you how to assess your needs, better understand outsourcing and work out if it truly is the way forward for your school.
For starters, take this quick quiz – 10 simple questions that will help you rate your current grounds maintenance to see if a little outsourced help could benefit you.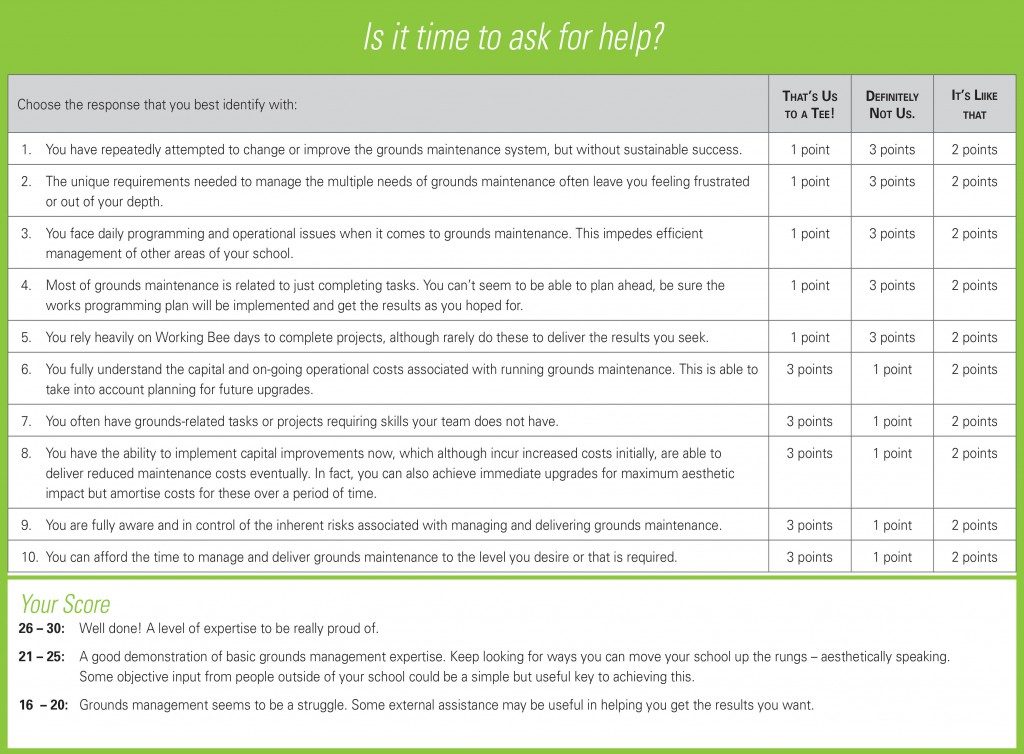 So, if you want to see if outsourcing your school's grounds will be useful, click here to download the free eGuide.