City West Water and Programmed Facility Management have launched a joint 12 week cadetship for school leavers who want to experience water industry operations in a practical, hands-on manner.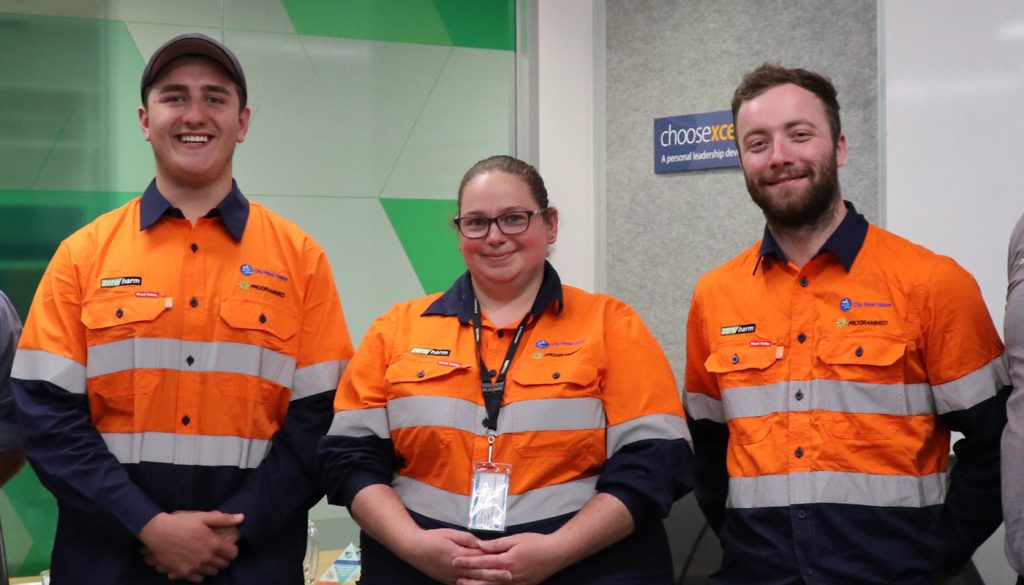 The new cadets will work alongside water industry professionals and learn first-hand how a large water and sewerage network like City West Water's is maintained.
City West Water hosted Programmed and the cadets for a morning tea in October to officially welcome our three cadets, Rhys, Christina and Chris as they start their journey in the water sector.
Programmed Maintenance Division CEO, Glenn Thompson said the joint cadetship provided a practical and exciting career opportunity.
"The joint Cadetship is only one of the many initiatives City West Water and Programmed will continue to champion to attract, develop and encourage retention of a diverse workforce. We are excited to offer this opportunity and reach out to you– our people, our customers and our community–to share this opportunity with your family members, your friends and your larger social networks to help us find these talented new cadets."
At the end of the 12 weeks, the cadets can choose to commit to a full 24 month traineeship with Programmed Facilities Management in Water Industry Operations, gaining invaluable employment skills in a nationally accredited qualification.
Welcome and best of luck to our new cadets!