As part of continuing to expand on our already strong training program, the Programmed Industrial Maintenance (PIM) branch in Wollongong recently welcomed five new apprentices and one trainee.
With over 150 applicants, the candidates were subject to thorough aptitude testing, and a number of one on one interviews, before being selected to join our program.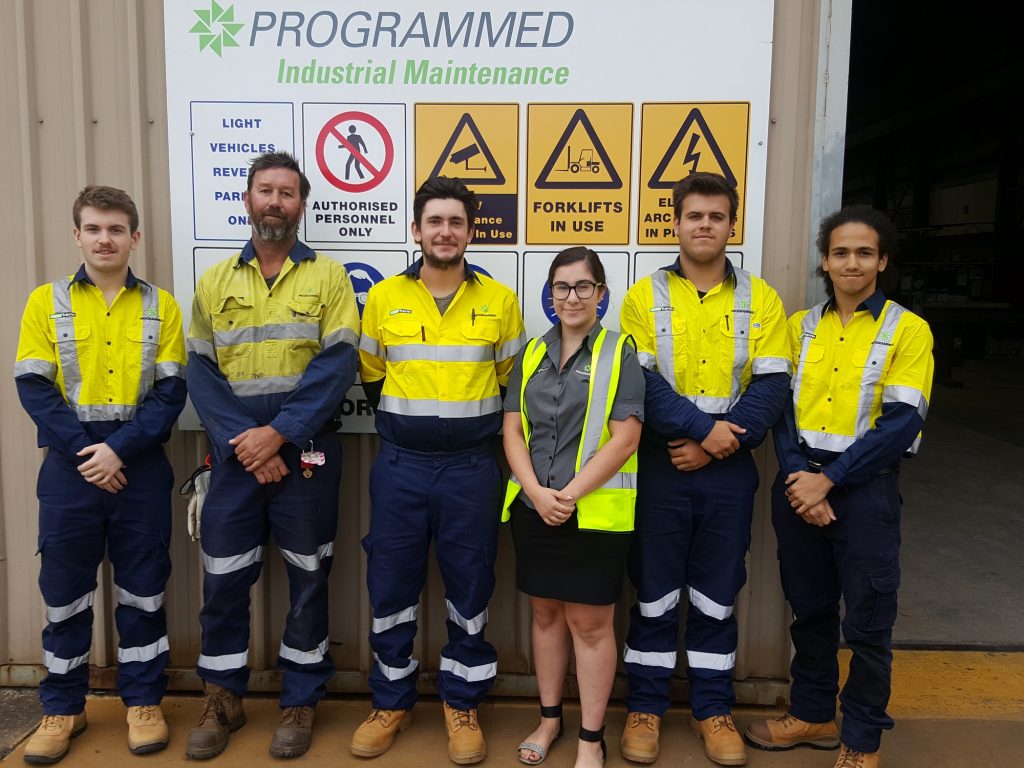 Athena, our Administration Trainee commenced before Christmas while our five 1st year trade based apprentices began their employment with us in late January. This brings the PIM apprenticeship training program to a total of 21 for 2019.
January was also an exciting time as we had the privilege of graduating five 4th year apprentices to fulltime trades. These young trades successfully completed their four year apprenticeship and have been given opportunity to continue with PIM in trades such as carpentry, plumbing, mechanical and air-conditioning.
Training our own apprentices has been a major part of the Wollongong PIM business for over 20 years with more than 100 new trades based roles developed during that time.
Given the skills shortage in the region, this program plays a valuable part in ensuring we develop not just new tradespeople but also future leaders who align with our core company values to provide outstanding services to our customers.
A big congratulations to them on their success and welcome to Programmed!