Programmed recently took part in the annual Ronald McDonald Up All Night walk again in WA.
The marathon (42km) goes through the night, starting after dark and ending at dawn and aims to place walkers in the shoes of the parents who stay at Ronald McDonald House with their critically ill children, as parents are often up all night and walking the halls of hospitals awaiting news.
The fundraiser's mission is to keep families together during the most difficult times by providing accommodation, meals, transport, and tailored learning programs.
Together, as a result of the fundraising efforts of our team, we've raised over $32,000 for Ronald McDonald House Charities. This put Programmed at number six (6) on the Corporate Leader board. Well done team!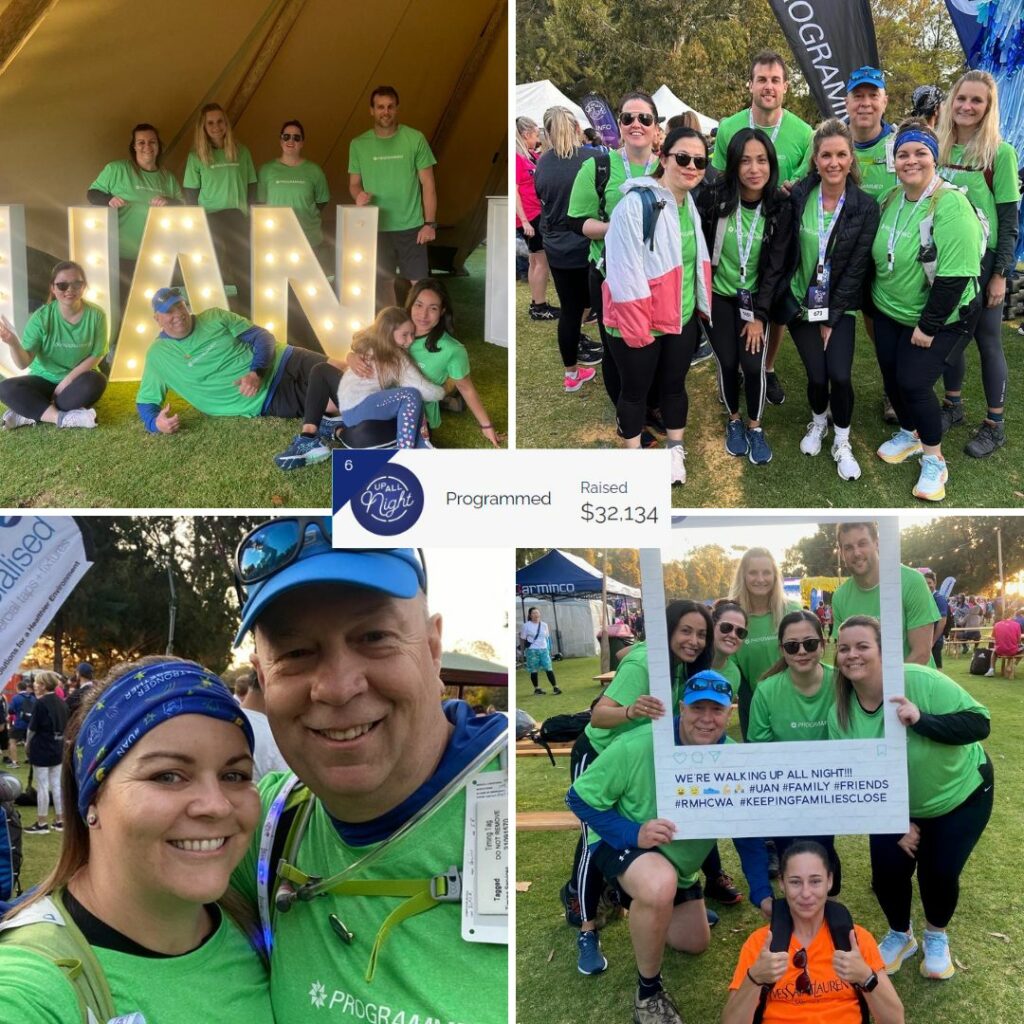 "I had always known of the Ronald McDonald House, but it wasn't until I started working at Programmed that I truly understood the magnitude of the charity. I was incredibly proud to be a part of our company contribution and wanted to support further – hence joining Up All Night! This was my second year participating, both equally challenging and rewarding. Whilst the team comradery during fundraising and the atmosphere at the start line is something pretty special, the personal challenge and achievement are like nothing else for me. Whether it be the kids cheering us on as we pass Pit Stop one or the fellow walkers that became friends along the way, there is no shortage of motivation to draw upon… and rarely a dry eye when crossing that finishing line. I have no doubt everyone who has taken part will agree that every dollar we have raised so far is well worth the emotion, exhaustion and blisters, and Programmed will be well represented again at Up All Night 2023."
-Danika Strachan, Facility & Asset Manager

If you'd like to find out more about the event, you can visit the Ronald McDonald House Charity, you can learn about the work that the fundraiser does here.