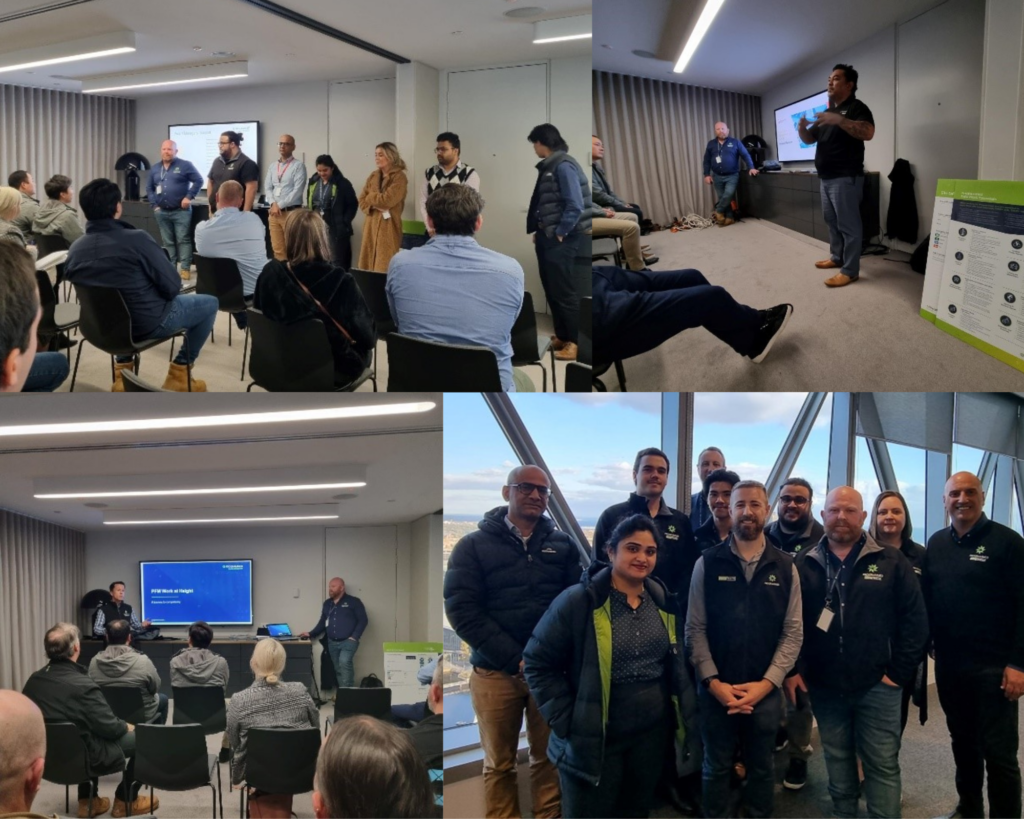 Our Programmed Facility Management Operations team for the VSBA recently organised a Vendor Townhall, which served as an informative day for sharing important updates and insights. During the event, we discussed contract matters and changes related to the VSBA contract. This was a great opportunity to ensure all our vendor partners are given a consistent message around the service delivery requirements ensuring we are delivering as high service as possible to our customers.
During the gathering, we had the opportunity to present our Work at Height Competency package to our vendor partners. Our National HSE team shared the key risk associated with Work at Heights and why Programmed has embarked on building a competency-based training package for this high-risk task. Programmed has been working on this training program for 18 months and have trained a large number of our team members on it.
To develop the program, we collaborated with industry experts and key SMEs. During the two town hall sessions, we demonstrated different equipment. We shared our experiences with building the competency package, so our vendors could benefit from utilizing our training partners, equipment, and inventory lists. We also introduced our specialist vendor partner, Skylotec, who makes and supplies the equipment. Finally, to assist our vendors, we have provided our national pricing for Skylotec's equipment to them.
With approximately 50 attendees in total. The feedback received was overwhelmingly positive, with attendees enjoying refreshments, morning tea, and lunch. The town hall was a great opportunity for everyone to meet in person and recognize the hard work of our team's unsung heroes – the works coordinators.
At Programmed, we take Work at Height safety seriously. Our teams undergo rigorous training that goes beyond industry requirements, including a Work at Height ticket and an internal competency program. This program consists of practical training modules to assess their skills and knowledge, ensuring full competence before high-risk tasks. Our approach guarantees well-prepared teams with higher training levels than industry standards.