Programmed trainee Tegan Molesworth has been awarded the 'Bob Marshman Trainee of the Year' in the 2019 South East QLD Region Training Awards.
The awards recognise the best of the best in their respective industries and were held at the newly revamped Home of the Arts on the Gold Coast earlier this month.
It was an exciting night with both Tegan, and Rhys Briggs-Andrews, who are both working with RoadTek Gold Coast, being finalists in the same award category.
Tegan successfully completed her Certificate III in Civil Construction Bridge Construction and Maintenance in November 2018 and is now a permanent employee at RoadTek Gold Coast.
Rhys successfully completed his Certificate II in Civil Construction Road Construction Maintenance in April 2019. He was part of our Indigenous program and is also now a permanent employee at RoadTek.
There to support both Tegan and Rhys were; Christopher Spies and Collin Smith of RoadTek, Tegan's mum Anne and Rhys's fiancé Margie, and Rachael Quinlan and Francine Pickett from Programmed Skilled Workforce (PSW).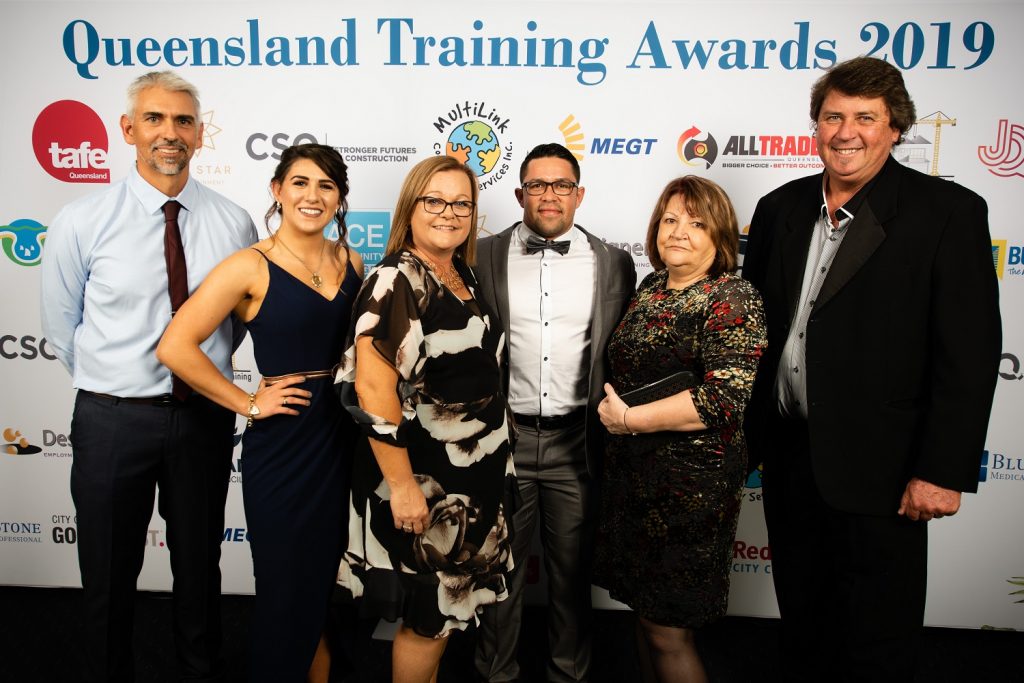 Tegan and Rhys were both very humbled, and Tegan made a great speech accepting the award, thanking the great team at RoadTek Gold Coast, Jason Wilson, Darryl Duncan, Chris Spies, and Programmed, for the incredible opportunity and support she has received from day one.
Tegan will now progress to the State Awards in Brisbane in September where she will be amongst some excellent recipients from the six other QLD regions for QLD Trainee of the Year.