Programmed Skilled Workforce HSE Coordinator Scott Clarke has received an Australian Fire Service Medal in recognition of his involvement in the Tasmanian Fire Service.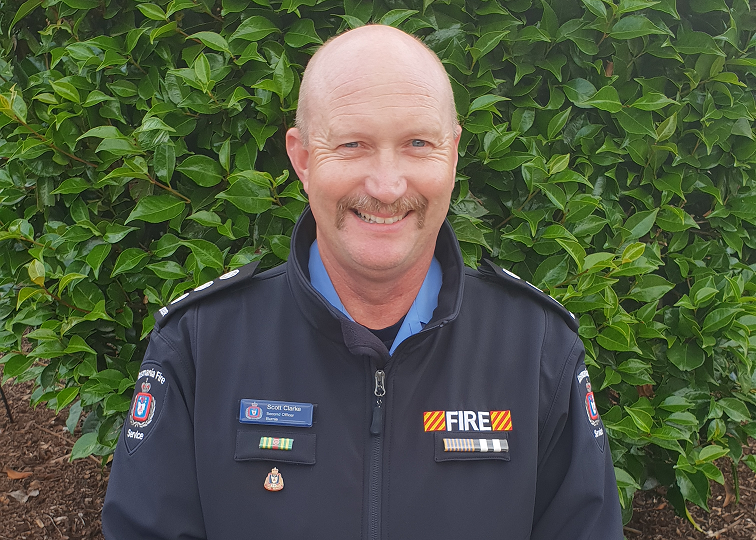 The Australian Fire Service Medal recognises distinguished service by members of Australian fire services. It is awarded to both paid and volunteer members.
Scott has been with Tasmanian Fire Service for over 39 years, starting out as a junior competition running member at just 11 years old with his local fire brigade in Queenstown, Tasmania.
A running member was the entry point for fire fighters at that time and involves teams running alongside an old style running cart that carried hoses, branches and stand pipe while running out the lengths of their hose, stopping to connect to water and hitting targets with the water. It is a sport continued today, with competitions held across the country.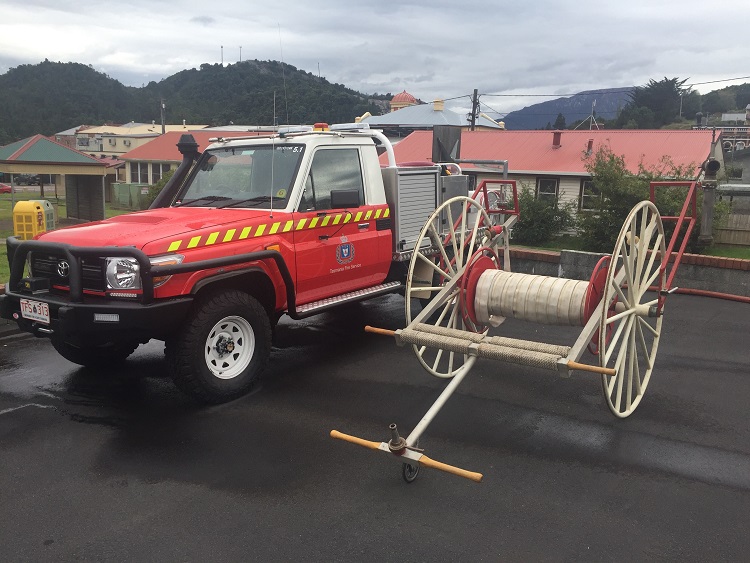 As he got older, Scott worked through the ranks, first becoming a Reservist, which is where you attend training nights only but not able to attend calls until a spot becomes available. He would eventually join the ranks of the Queenstown Fire Brigade, one of the oldest fire brigades in Tasmania having been established over 100 years ago.
Scott is now Second Officer with the Burnie Fire Brigade and Leading Fighter with the Ridgley Fire Brigade and has volunteered with them for 18 years. He and the other volunteers respond to all sorts of incidents from structural and vegetation fires, road crash rescues and hazmat incidents to name a few. They work alongside fellow volunteers and career staff, but even as volunteer, Scott said that most days there are phone calls or emails to do with the Brigade that he needs to responding to along with any callouts that may occur, attending training nights and other meetings relating to brigade activities.
Speaking to The Advocate newspaper following the award announcement, Scott said "It's pretty much family tradition. I had grandfathers … father, uncles. My brother holds the same ranking in Queenstown. My two boys, nephews and my wife, are all involved as volunteers
"I've been around the fire service for 39 years now and going from a junior right through …You know people that have been given the AFSM award and you hold them in high regard. I never thought that I'd be one of those people."
Outside of the Fire Service, Scott's career has always been in protection and safety, working in both HSE roles and with different emergency services including St Johns Ambulance, Ambulance Tasmania, SES and Mine Rescue/Emergency Response Teams.
'The skills and tools you learn from working in emergency services equip you to deal with most, if not all, situations in a calm and effective manner, as well as building trust and respect with people quickly. These skills obviously come in handy in my role when responding to incidents and managing field employee safety in a workforce setting.'
From everyone at Programmed, a big congratulations to you Scott!
We are #programmedproud of all the work our people do in building great communities and this is fantastic recognition of the valuable work you do to keep your local community safe.
---
Programmed is a leading Staffing and Maintenance organisation, providing workforce, professional, technical, training and maintenance services across Australia and New Zealand with more than 20,000 employees supporting industry.
Are you ready for your next career opportunity? Browse jobs here