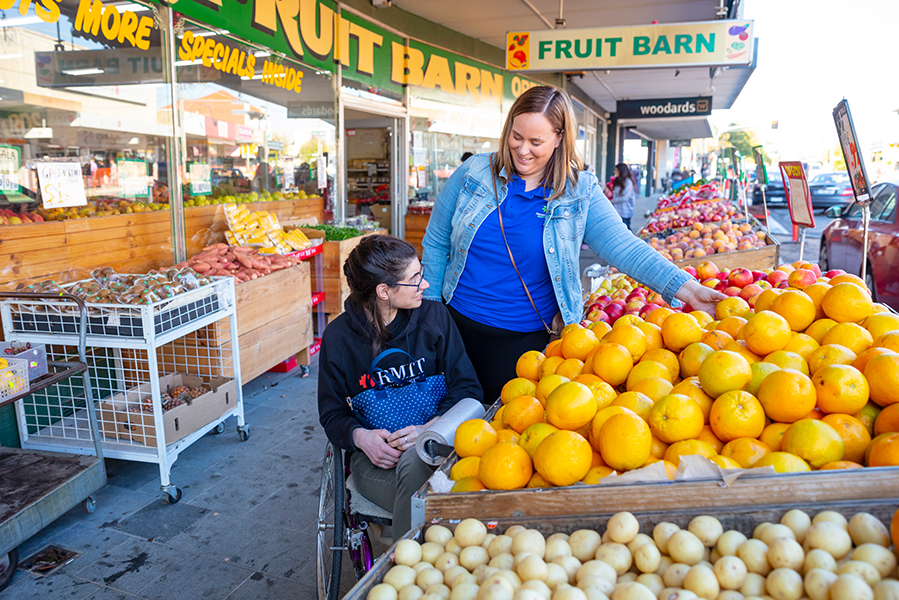 For over 25 years, Programmed Care has supported people to continue living in their own homes, through the development of individualised support plans. In creating bespoke plans under schemes such as the NDIS, Workers' Compensation Insurance Schemes and Traffic Accident Insurance Schemes, Programmed Care not only assists clients to achieve their goals, but provides Support Workers with meaningful work. Our workers finish each day knowing they have made a difference in someone else's life.
As a Support Worker, no two days are the same. On any given shift you could assist with a range of activities, including:
Helping your client get ready for the day, with bathing and personal grooming
Shopping, going to a gallery, swimming lessons or attending appointments
Meal preparation, budget management, general household tasks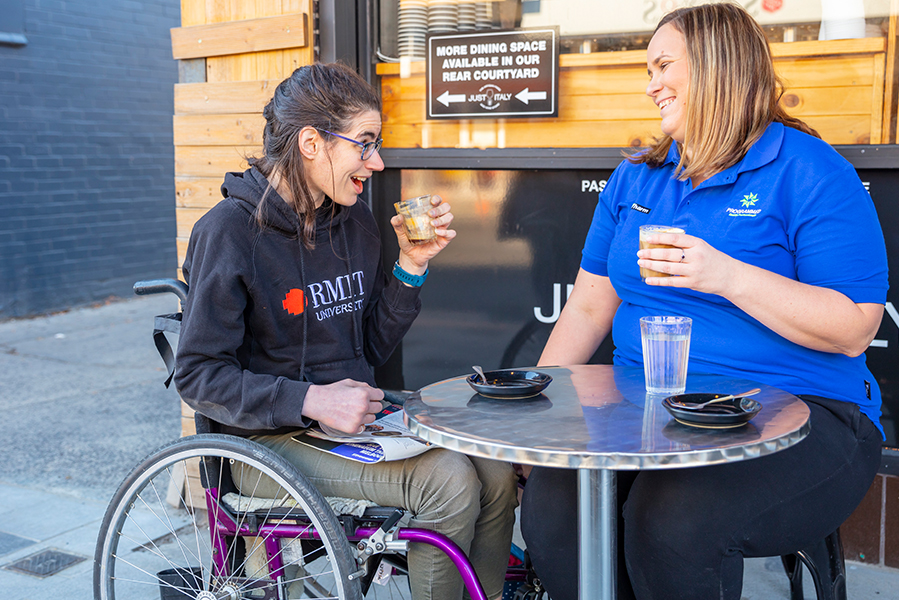 Although there are many benefits of working for Programmed Care, a recent employee survey suggested these reasons to be the most compelling:
Challenging and rewarding work
Flexible hours
Support, and the option to debrief with another staff member following a challenging shift
Easily accessible Employee Assistance Program
Continuous Professional Development
The opportunity to gain hands-on experience while completing a nursing qualification
What's it like working with Programmed Care?
I would highly recommend working with Programmed Care, it has been a great experience and opportunity to learn. I'm studying nursing and being able to work as a Disability Support Worker means that I can balance my studies and work while benefiting from the experience I gain with clients out in the community. I face new challenges all the time and am learning a lot about how to work through them. Working with people with disability is very rewarding and I feel like I'm making a real difference.
Fridah – Disability Support Worker, Victoria
---
If you are interested in exploring a career in disability support, contact us today:
Tel: 13 10 95
Or visit programmed.com.au/care
Click here to view full range of jobs
---