Programmed Property Services (PPS) were thrilled to take home five top honours for some significant projects at the Master Painter (VIC) Awards for Excellence 2018.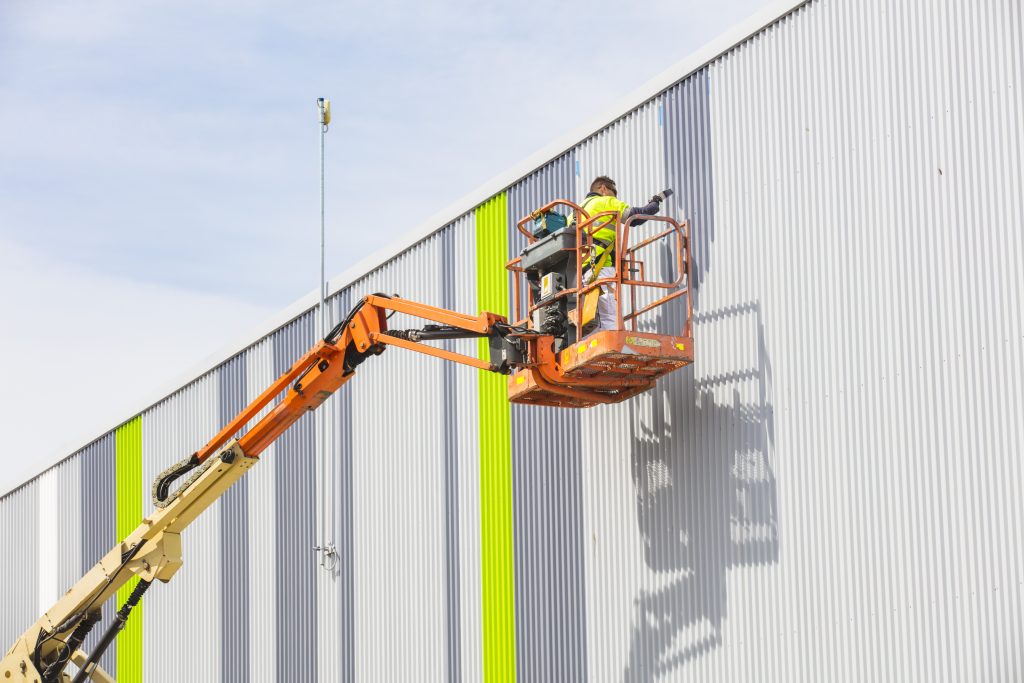 Taking home the prize in the Commercial Repaint category was the makeover of ten warehouses sited at Goodman's Port Melbourne industrial park. As part of the company's rebrand strategy, the large buildings on this property were given a shiny facelift with newly painted sign-written building numbers and coloured barcodes in the Goodman corporate colour palette. Programmed successfully washed and painted all ten buildings without inconveniencing Goodman's tenants within a non-negotiable 12 week period. As the buildings varied in size and position, each barcode was strategically positioned to maximise visibility and catch the eye of anyone going past.
Also placing High Distinction in this category, was the exterior repaint of Park Hyatt Melbourne. A total of six elevations of this high-rise hotel were washed and repainted by our brave and highly experienced team of abseil painters. Two top coats in colours matching the 51.94 metre-high building's original were applied to ensure long-term UV protection as well as repel the dirt and debris of the inner city. Decked out in its new sky signage, also installed by PPS, Park Hyatt continues to be a key part of Melbourne's city skyline.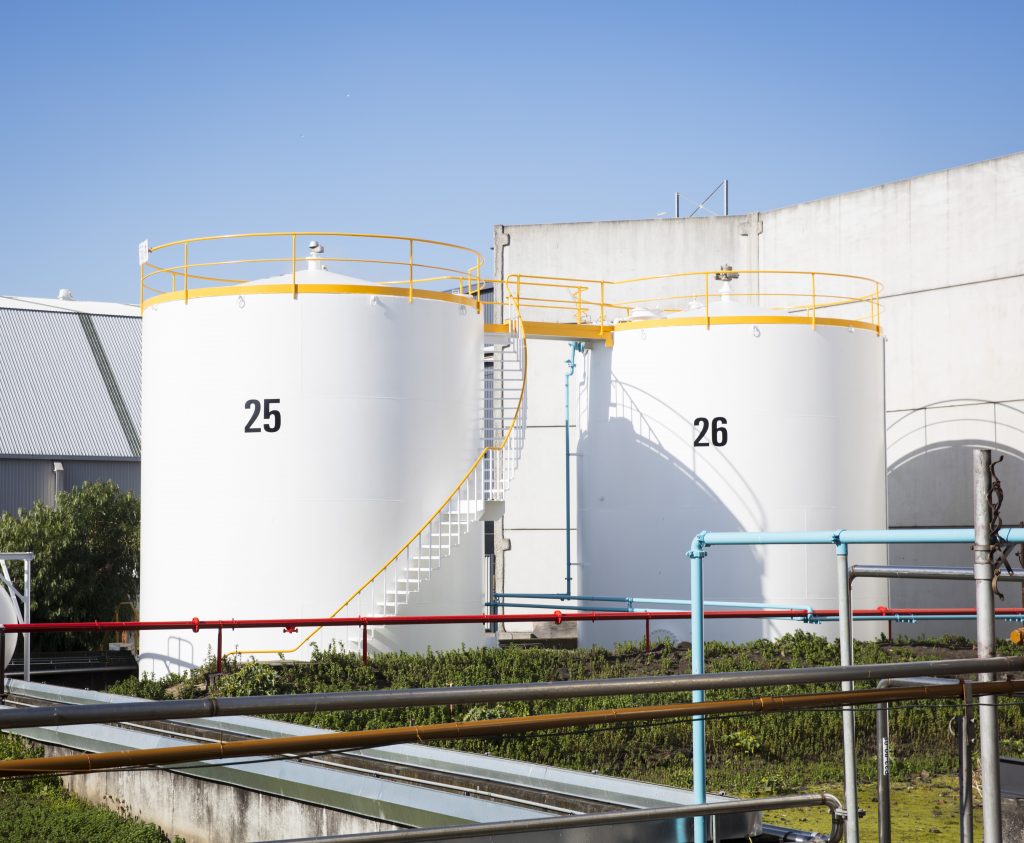 The restoration of eleven tanks at Wilmar Sugar won us the Enviro Painter award. The Yarraville refinery has been refining sugar since 1873 and, as Australia's longest-established sugar refinery, is understandably heritage-listed. In treating the deterioration and corrosion occurring on the outside of the tanks, Programmed not only successfully transformed the tank farm into an aesthetically pleasing site but also helped preserve the structural integrity of the tanks for at least another ten years.
Underscoring our expertise in this space was the exterior repaint of Haileybury's Keysborough campus which received the High Distinction Award in the Enviro Painter category. As one of Australia's leading private schools, it was important for Haileybury to keep their buildings looking fresh. To safely remove the base layer of several buildings that contained lead paint, Programmed followed a strict and thorough lead extraction procedure that Work Safe Victoria assessed and approved. The water-based acrylic paint has safe low toxicity levels, allowing Haileybury College to shine in their official school colours.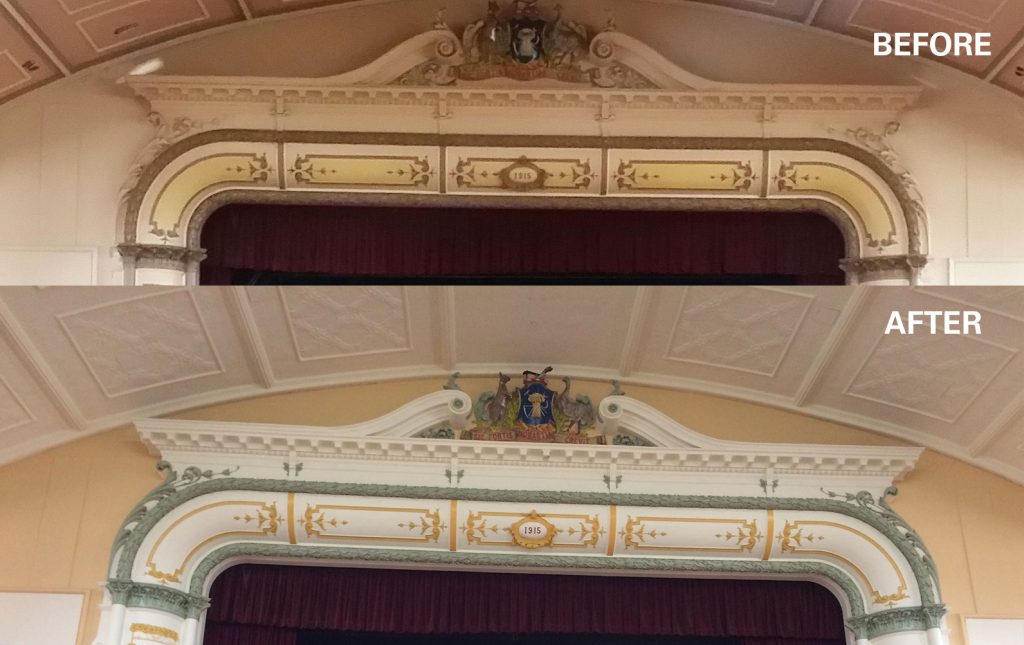 Finishing off our swoop of awards were the interior paintworks for Hobart City Hall which won the Heritage Restoration trophy. The City Hall is a heritage listed building that was built in 1915 and serves as one of two major public venues for leading events in Tasmania. Over the past 100 years, its colours had faded and the hall's artistically ornate heritage painted over. Programmed's painters skilfully restored the intricate details of the hall and its glory in hues matching its original colour scheme.
A huge shout out to the PPS VIC and TAS painting teams who were recognised for their hard work on the night, taking home a total of five awards that we are all proud of!
If you want your property to be an award-winning project, have to chat with one of our painting experts and see what we can do for you!
[maxbutton id="1″ ]