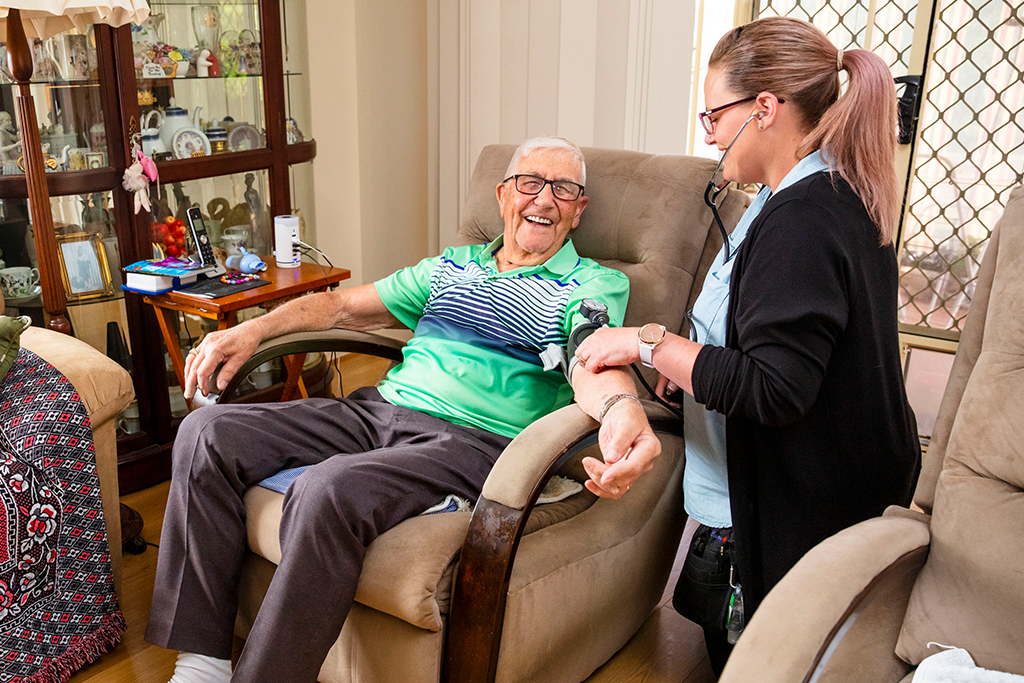 A Home Care Package (HCP) is a government funded program introduced to provide long-term support to people over the age of 65, who want to remain living independently in their home. Designed by you, a HCP allows you to select the supports you require and leave those you do not.
Available supports include, help around the home, personal care, community access, nursing services, social support, allied health and many more.
Home Care Package Packages are offered across four different care levels – ranging from level one (basic care needs) through to level four (high care needs, including specialised clinical support).
If you feel you or a loved one could benefit from a HCP to stay living at home, follow these six steps to help you get started.
Consider your needs – think about what you need help with now and what you may need help with in the future.


Request an Aged Care Assessment Team (ACAT) assessment – Contact My Aged Care online or by calling 1800 200 422 to arrange an assessment in your home, where you will be asked questions about your lifestyle and health.


Receive the outcome of your assessment – you will receive a letter from My Aged Care detailing your eligibility for a HCP and the level of service you need.


Review your finances – Contact Services Australia (Centrelink) to arrange an Income and Assets Assessment while you await your package.


Choose a provider – Research local providers who can assist you now and into the future. Consider what's important to you, and how you would like your care team to help. A full listing can be found on the My Aged Care website.


Start home care services – Once your package becomes available, you will have 56 days to activate your services.
---
If you or a loved one is in need of immediate support at home, or would like assistance applying for a Home Care Package, contact the Programmed Care team today on:
Phone: 13 10 95
or visit programmed.com.au/care