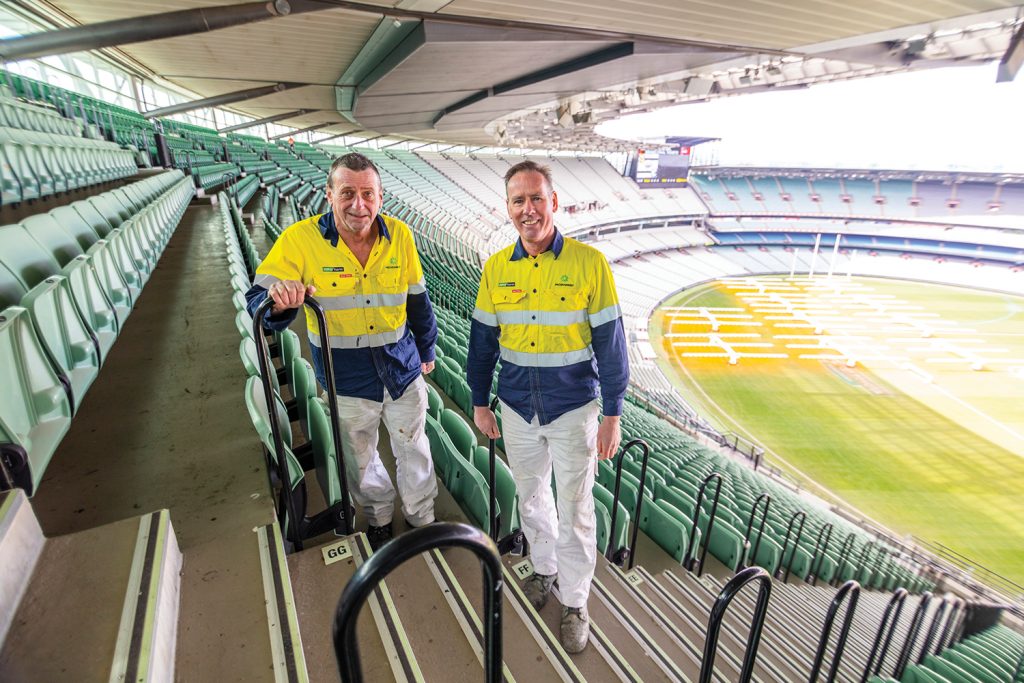 For 45 years the Melbourne Cricket Club (MCC) have entrusted Programmed Property Services (PPS) with various aspects of maintenance at the Melbourne Cricket Ground (MCG).
Long term partnerships like this are so meaningful, and we were thrilled to get some glowing feedback from the MCC recently about their working relationship with us.
The 'G is such an icon, and our on-site team of painters have an access-all-areas mandate when it comes to maintaining the 'country's greatest asset', including its above roof steel structures and landmark light towers.
The MCC first engaged us in the early 1970's and as the stadium's infrastructure evolved, so too did the extent of our work. The quality of work has won Programmed multiple Master Painter Awards, and today, Programmed also provides grounds maintenance to some of the stadium's surrounding parklands.
Contracts of such long term nature require personal investment from many people in the PPS team. As incumbents, it is our responsibility to continue to provide service and delivery that continue to provide excellent value – and compelling reasons – for the MCC to keep engaging us.
So, as we celebrate with the MCC and the MCG, we also acknowledge the tireless efforts of the PPS account management team in Victoria and our onsite teams, as well as all others that have come before them at one point or other in our journey to this glorious milestone.
We look forward to many more similar celebrations and congratulate everyone involved on their amazing success.