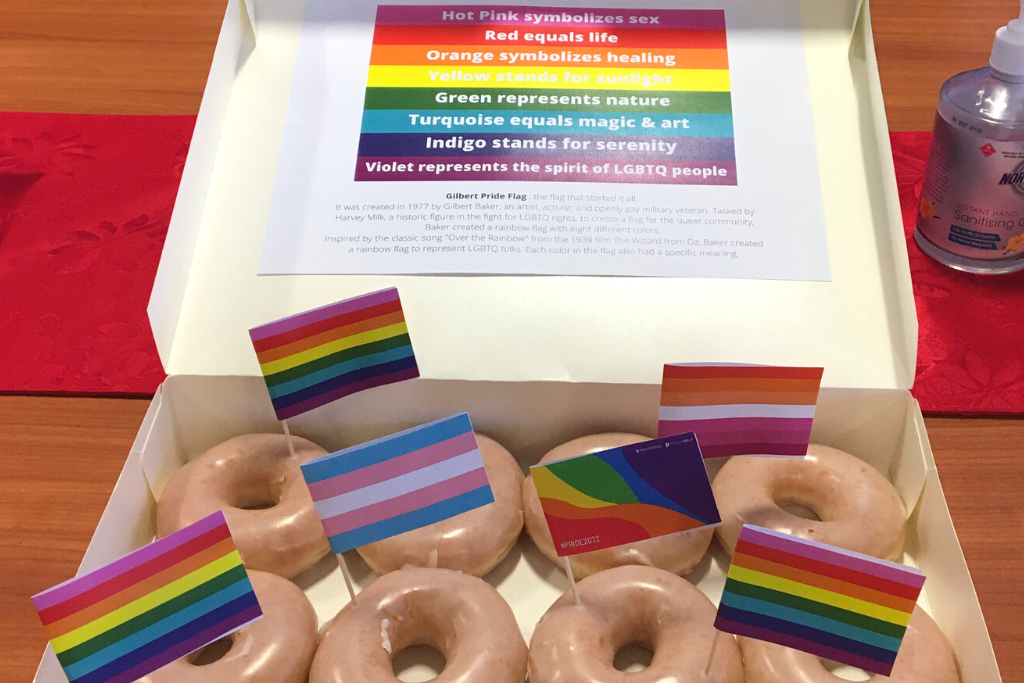 At Programmed we're proud to be championing a diverse and inclusive workforce across our organisation that reflects the communities we live and work in. This month is the global annual celebration of the LGBTI+ community. A time to celebrate the progress of individuals, advocates, and allies of the LGBTI+ community and raise further awareness and support.
As teams across Programmed embrace and celebrate the month in various ways, our Sydney Airport team celebrated not only with tasty treats but by educating themselves on what each of the flags meant.
''The airport decided to celebrate pride month by having rainbow pride doughnuts and morning tea. Everyone had a great time, as you can see from the photo. It was special having everyone come together for this celebration,'' said Katrina Cooper, Facility Management Hub Manager.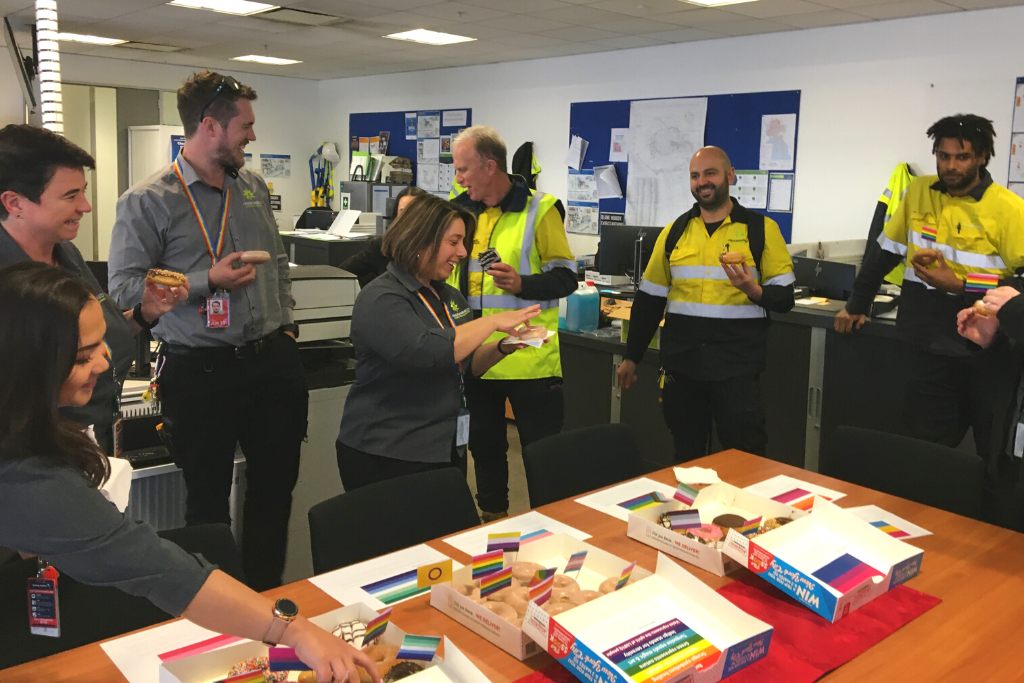 ''We had the present office and trades team join us for Krispy Kreme's, where we all learned how many flags there were and their meaning. It turned into a bit of a game towards the end; someone would grab a doughnut with a flag in it and look around the table for the educational piece for your flag. Once they were done, the flag was poked into a doughnut that didn't already have a flag, and the game continued,'' said Katrina Cooper.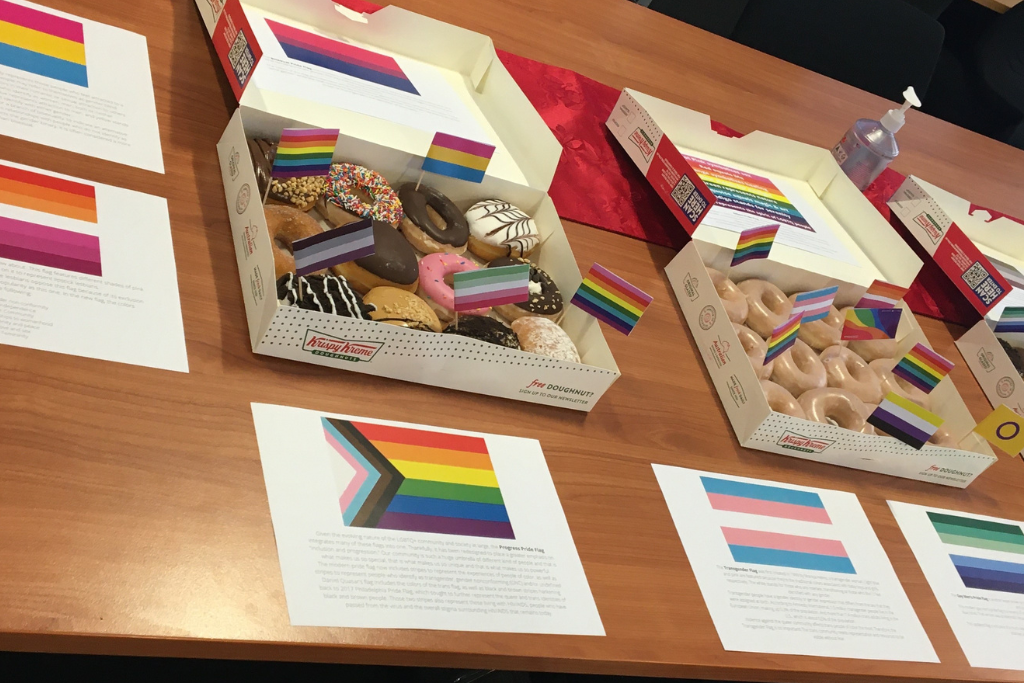 ''Celebrations of Pride Month means a celebration of inclusion for choices we make and a celebration of Programmed for being so supportive in this space, making diversity a safe topic,'' said Karen Stuart, Contract Executive at Programmed.
Programmed values diversity across its organisation and embraces the chance to celebrate this month. We have a strong commitment to diversity and recognises the value of attracting, engaging, and retaining employees with different backgrounds, experience and perspectives.
The diversity of our people is one of our great strengths. Having a diverse and inclusive workplace enables Programmed to attract and retain talented people, create more innovative solutions, foster stronger problem-solving capability and be more flexible and responsive to our customer needs.
For more information about Programmed's approach to diversity and inclusion, please email diversity@programmed.com.au