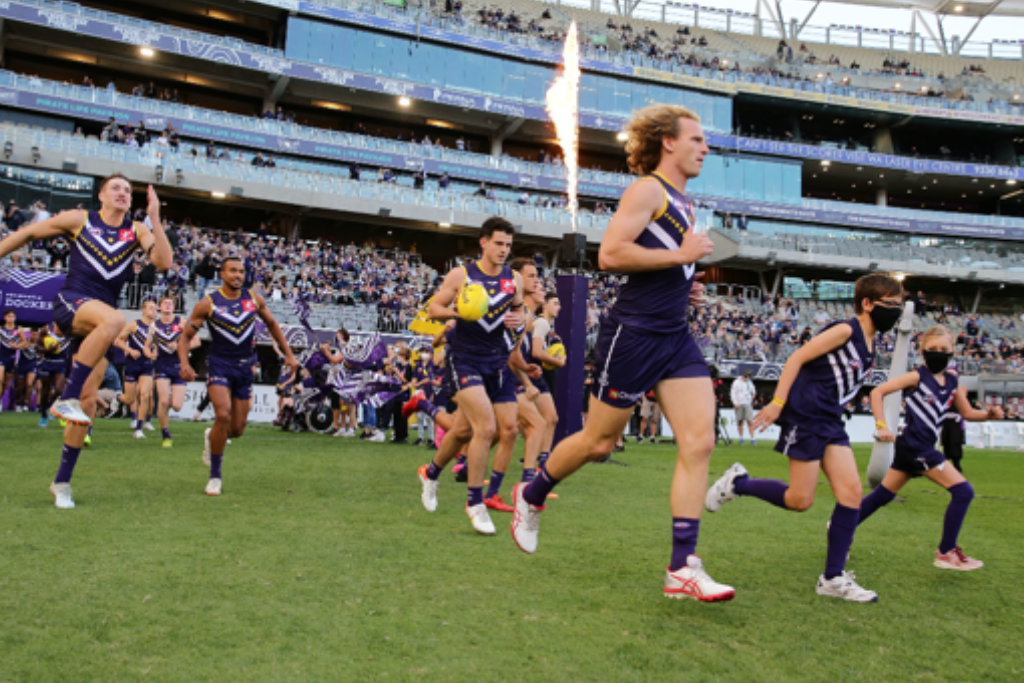 On Saturday the 9th of April, during round 4 of the AFL Premiership Season, Jack and his sister Lucy had the special opportunity to be a part of the Docker For A Day Initiative with the Fremantle Football Club, which allowed them to run out, through the banner hand-in-hand with their favourite players, Andrew Brayshaw and Nat Fyfe.
Nervously stepping out to Optus Stadium, overawed by the noise and excitement from over 30,000 fans, Jack kicked the biggest, most unforgettable, memorable goal of the game.
"It was the best moment of his life, and I am so proud of him," Jack's mum, Kate, said.
Young Jack has dealt with and conquered many challenges already in life. Being a child with epilepsy has impacted his day-to-day life; however, this one moment with the Fremantle Football Club and his favourite player, Andrew Brayshaw, was more than a dream come true for him.
"I've never seen him this happy or excited before. It was a massive thing for Jack to do. I was so proud and excited watching them run out with the team!" Jack's mum, Kate, said.
Programmed is a proud supporter and long-time partner of the Fremantle Football Club. We love seeing the positive impact their community programs, like Docker for a Day can make to someone.