Meet Saige, Sina, Aisha, and Aliah from Cranbourne East Secondary College, who are challenging gender stereotypes and encouraging young girls to aim higher.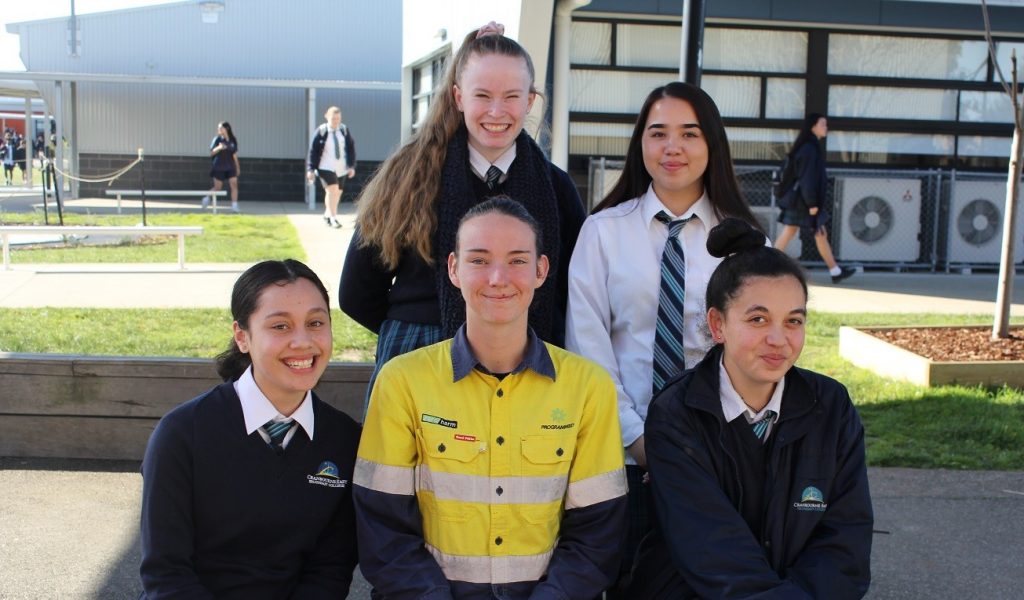 The four year eleven students are part of the school's Aiming Higher Mentoring Program (AHMP), which was developed to engage girls in their middle and senior school years. The aim of the program is to challenge gender stereotypes, build career aspirations in young women, and develop their leadership and peer mentoring skills.
As part of the program the girls chose a project aimed at empowering their female classmates to broaden their subject choices and consider a non-traditional career path.
"Each year we are seeing more and more female students choose trades as part of their VCAL studies and it's great to see our Aiming Higher Girls encourage and empower these students to pursue their dreams," says Irene Green Greenwood, VCAL Leader and Aiming Higher mentor.
As part of the program, they invited girls in years nine and ten who are interested in a trade, or other more traditionally male dominated careers, to come along to a school event and hear from an all-female panel about their career journeys, ask questions, and network.
"We want to educate younger girls about the fantastic opportunities that now exist in traditionally male-dominant careers," says Sina who's passionate about breaking down stereotypes and empowering younger students.
"We're focusing on year nine and ten girls, as they're now starting to think about their future. It can be off-putting or scary as females try to go into fields such as trades, I.T or defence but we believe we can make a difference. Our purpose is to try to end closed-minded thinking about stereotypical roles in the workforce."
Programmed initially met the students at their school Careers Expo and were keen to offer support. As an organisation committed to attracting women into trades we saw this as a perfect opportunity to be involved and sponsor the event.
Selena Karlson, who started off as an apprentice with Programmed Property Services, and who is now working with the landscaping team in irrigation, attended the event as a panel member. Selena spoke to the students about her career journey so far, working in a trade with the additional commitment of her other career passion – playing AFLW football for St Kilda.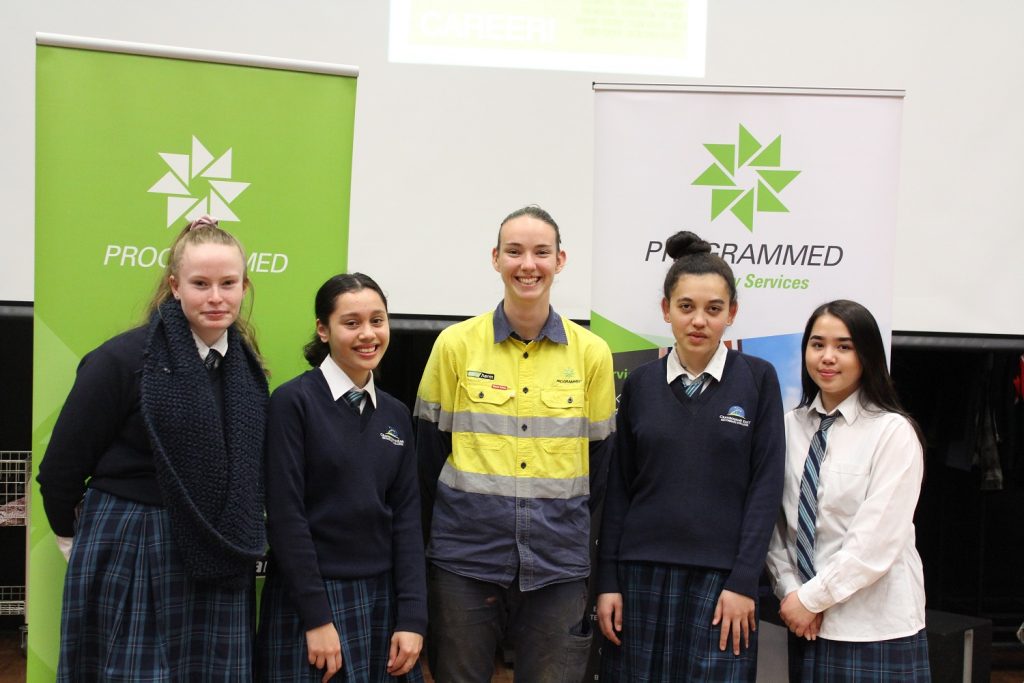 The panel, which also included Aisha who is currently undertaking her VCAL and studying to be a plumber, answered questions from the students about how they feel about working in their respective industries, their successes as well as the challenges they have encountered pursuing a career in a trade.
Programmed is proud to be part of such a great initiative, and to be able to work with schools like Cranbourne East Secondary College, who are educating and inspiring more young women to choose a career in trades.