Getting your first bike is a memorable experience. As part of their recent quarterly meeting, the Programmed Facility Management (PFM) Fonterra contract team was able to bring a little extra joy to foster children by donating new bikes.
These bikes weren't just any old bikes, a team building exercise saw the group building their donations themselves, in a slightly unconventional way.
Teams worked on their communication skills as one member had the instructions, and couldn't help with the tools, while the other member had the tools and a mask on so they couldn't see.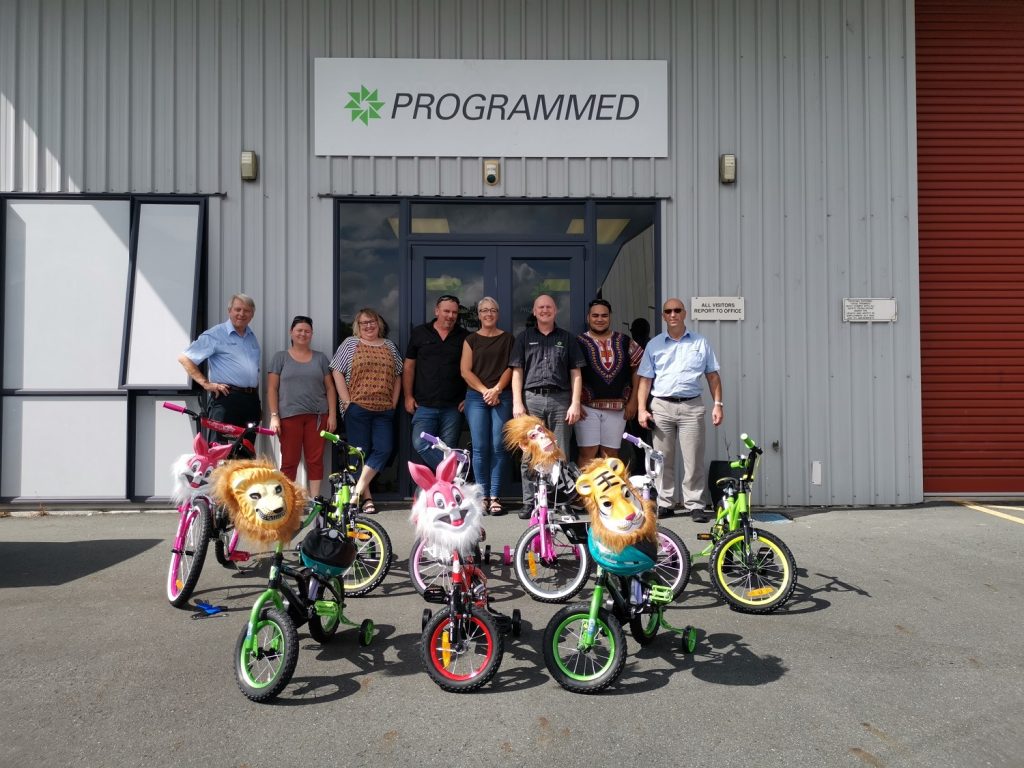 At the end of the activity teams were able to give their creations to the kids.
"It was a fun day and everyone got involved. It was great to see the joy the bikes brought to the kids, their caregivers and us", said contract manager Charles Dodds.
The PFM team also organized the donation of extra bikes for the activity from contractors K Industrial and EAS, bringing the total number of donated bikes to nine.