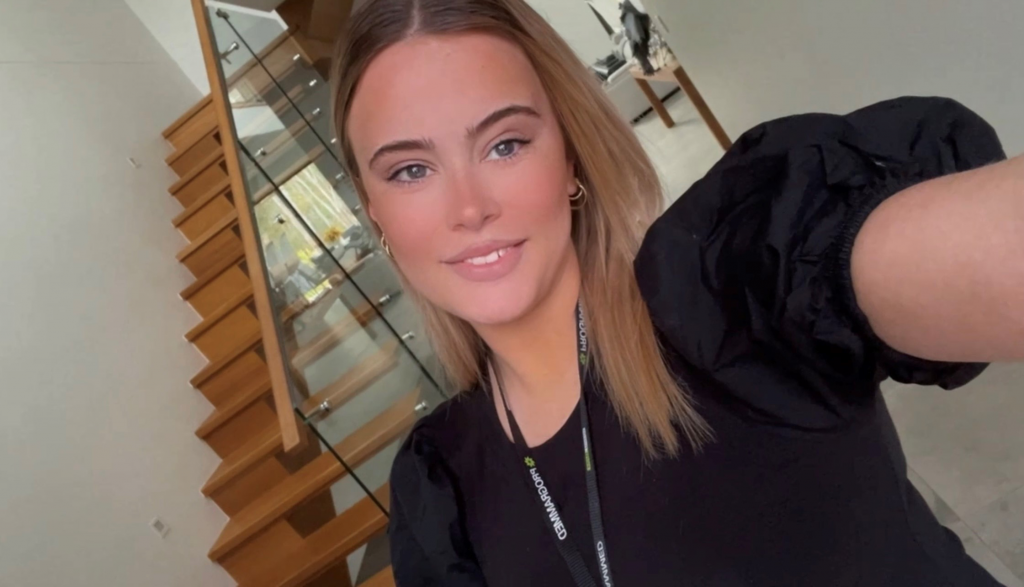 We're committed to creating a diverse, inclusive and positive workplace. Our teams are reflective of the communities in which we operate, and we value the unique contribution each member makes to Programmed.
Charlie Browne is our Resourcing Specialist based in Brisbane, Queensland. This is her story.
What has been your path to Programmed?
I was working at a pet motel casually for over three years, sometimes working seven to eight days in a row and all holidays, including New Year/Christmas day etc. While it was something I loved, I felt it was time for a new chapter and a new career. One of my mum's best friends, Paula Fryga works for PERSOLKELLY and persisted for me to pass my resume on to her so she could forward it to my now Regional Manager for internal consideration – and here we are!
I had never been in the recruitment industry prior and have been with Programmed for six months as a Resourcing Specialist.
Why Programmed?
I love working at Programmed because of the big family and team environment that everyone brings every day – it doesn't ever feel like you're working!
I believe Programmed provides me with flexibility in my work/life balance through flexible hours. I began with Programmed on a 10am – 6pm shift but was recently moved to an 8am – 4pm shift as I had expressed interest in an earlier shift when/if possible, and I was being called in a lot for earlier shifts to provide coverage for other staff. Because of this, my senior decided to change my shift slightly, which now means I get home a lot earlier.
If you're looking for amazing company culture and endless opportunities – Programmed is the company for you! You will love working with Programmed because of the warm, welcoming team that we have here; it is always a safe place for everyone.
I love that our offices are always a welcoming environment for everyone, no matter what.
What kind of opportunities have you been given at Programmed?
Programmed has given me lots of opportunities to grow my skills as a person by doing site visits to clients I look after, such as SnapFresh, which gave me insight as to what our candidates/clients do day to day.
I have learnt many different skills in my role here with Programmed, including how to deal with irritated or angry candidates, time management (even more so with a growing workload and a new structure within the FMCG team), patience with candidates who may have different cultural backgrounds and thus English not being their strong point, working within a team and adapting to change.
Why do you love working in the recruitment industry?
I love that we are able to get people out on jobs who have not had work or have been looking for work for a while. It is very rewarding.
Biggest lessons learnt in your career
Patience is key!
Best advice you were given
My Regional Manager has always said to me to always speak up if there are ever any issues, big or little, and I think that is very important in your personal or work life.
---
We're always on the hunt for great people to join our team. If you want to kick-start or continue your career in helping others achieve their career goals, then we'd love to hear from you.
To register your interest in a future with Programmed, visit our careers page.