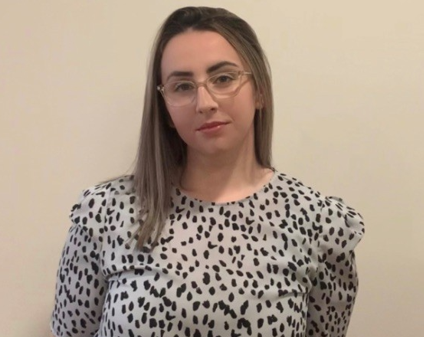 We're committed to creating a diverse, inclusive and positive workplace. Our teams are reflective of the communities in which we operate, and we value the unique contribution each member makes to Programmed.
Emily Green is our Senior Resourcing Specialist based in Albury, New South Wales. This is her story.
How long have you worked in the recruitment industry?
I have been working in the recruitment industry coming up to 5 years.
I started as a business trainee for my previous employer, completing my Certificate III and IV in Business and then moving into an operations role. During my time, I worked on both the GTO side assisting in the onboarding and ongoing employment of apprentices and trainees, and the RTO side completing administration for class-based and workplace training, as well as a little bit of labour hire.
Why do you enjoy working in the recruitment industry?
The best part of recruitment is that no two days are the same; the role will never feel as though you're doing the same thing day in and day out.
You're always learning. I've had the chance to recruit for so many different positions, blue and white collar, from entry level through to those holding multiple university qualifications and all that goes in behind the scenes for that. You meet people from all over the world and learn so much about their backgrounds and experience.
Biggest lessons learnt in your career
The biggest lesson I've learnt in my career is to take opportunities as they arise. You'll never know unless you try!
What has been your path to Programmed?
Prior to starting at Programmed, I worked for a local GTO/ RTO Organisation in Tasmania. I was relocating to Albury in 2021 and came across this role online. I always enjoyed the recruitment side of my previous role, so it seemed like a good fit. I was able to bring a lot of the skills I already had to hit the ground running. 
I started out as a Resourcing Specialist and have moved up to Senior Resourcing Specialist. Moving interstate to a town where I knew no one, this role was a great one to meet people and get an idea of the area and the industries we take care of.
Why Programmed?
The team we work with above all else! Everyone is approachable we have open door policies with all management.
Nothing I have asked of anyone has ever been too much for anyone. The team is supportive of each other and always there to assist when needed.
Hours can have flexibility across the day, working from home can be arranged as required and we are able to attend appointments during the day. As long as you are open with the team, most things are fine. I have never had a request denied when it comes to starting late, finishing early, attending appointments during work hours and working from home.
If you have to do overtime, it is recognised and rewarded with time in lieu.
I have worked alongside team members who dropped down to part-time to assist with their work/life balance. Nothing is too much, provided it works with the team.
The Albury team have also recently moved to a beautiful new office!
You will complete development plans with your management that actually get worked on and not just forgotten like at other workplaces. There is so much room to grow internally.
Best advice you were given?
You spend a third of your day at work, don't settle for a job you don't enjoy. 
What kind of opportunities have you been given at Programmed?
I've had the chance to train some great people from different backgrounds as our staff grows in the business.
I have also been able to go in and see behind the scenes of what our clients actually do and how they do it.
---
We're always on the hunt for great people to join our team. If you want to kick-start or continue your career in helping others achieve their career goals, then we'd love to hear from you.
To register your interest in a future with Programmed, visit our careers page.