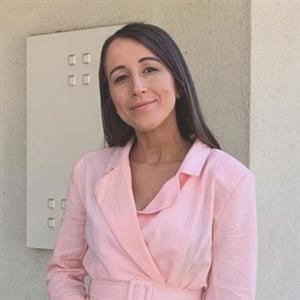 We're committed to creating a diverse, inclusive and positive workplace. Our teams are reflective of the communities in which we operate, and we value the unique contribution each member makes to Programmed.
Jess Graham is our Recruitment Manager, based in Notting Hill, Victoria. This is her story.
How long have you worked in the recruitment industry?
I have been in the recruitment industry for a total of almost 12 years now. I was motivated to join the industry as my father managed job networks and recruitment companies in Echuca and Bendigo; he was the one who encouraged me to apply for my traineeship straight out of Year 12.
I love working in the recruitment industry as it is always challenging, every day is different, and things are always changing to keep up with the current market. I also enjoy the fast pace and the speed of urgency our office is always working at.
What has been your path to Programmed?
I started as a Business Administration Trainee with Workforce On Tap in our Bendigo office straight out of Year 12. Workforce On Tap was then acquired by Programmed Integrated Workforce, which eventually merged with Skilled to make Programmed Skilled Workforce.
I later moved to Melbourne and joined our Notting Hill Team, which has since merged with our Melbourne branch to make the Melbourne Metro hub. So, although I have been with the business for 10-plus years, it feels like I have had multiple different jobs throughout.
What kind of opportunities have you been given at Programmed?
From Business Trainee to National Recruitment Team Leader and now Recruitment Manager, I have continuously upskilled as I have transitioned throughout all my roles.
Aside from the fact I have been rewarded with great career progression from a Business Trainee through to a Recruitment Manager; I have also been given opportunities such as relocation between offices, regional to city, a Diploma of Leadership & Management through Melbourne Polytechnic, First Aid Certification and Drug & Alcohol Testing Certification.
Biggest lessons learnt in your career?
Don't be afraid of change!
Moving offices, company and branch merges, COVID, to more recently branching out to working with our APAC offices from a recruitment perspective, to always embracing any challenges that come my way.
Best advice you were given?
The best advice I was given was that it is more important to be respected than to be liked.
This was advice given by my general manager as I transitioned from a Recruitment Consultant (and being friends with everyone in the team) into a Team Leader/Recruitment Manager, and it has stuck with me over the years.
Why Programmed?
I love working at Programmed due to the team I work with, the management I have supported me, and the sense of security I feel with my job role.
Programmed provides me with flexibility in the hybrid function of working from home one day per week and in the office the other four days. The Melbourne Metro office specifically provides healthy options in regard to a breakfast bar, a gym facility and showers.
Programmed is a reputable brand and well-known recruitment company with branches all over Australia, New Zealand and the APAC region. There is endless opportunity for career progression and development, and they offer an Employee Xtras Program & EAP.
---
We're always on the hunt for great people to join our team. If you want to kick-start or continue your career in helping others achieve their career goals, then we'd love to hear from you.
To register your interest in a future with Programmed, visit our careers page.