Looking for a Traineeship or Apprenticeship? Here are five things to consider in your research.
Whether you're starting your career or looking for a life change, recognised qualifications and training can help you get where you want to go and earning the income you need sooner.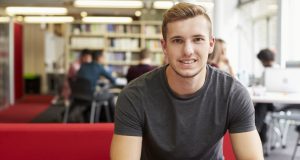 But with thousands of courses and training organisations available, how do you choose the best one for you? Here are five things to consider when choosing a training provider
1. Make sure they're a Registered Training Organisation (RTO) or Group Training Organisations (GTO)
Australian RTOs are recognised as providers of quality-assured and nationally recognised training and qualifications and overseen by the Australian Government's Australian Skills Quality Authority whose job as the regulator is to ensure the quality of the Australian training sector is maintained.
RTOs deliver nationally recognised courses and qualifications like Diplomas and Certificates, meaning you can complete your training and qualifications in one state, and still have it recognised by employers if you move temporarily or permanently elsewhere in Australia.
GTOs employ apprentices and trainees and place them with employers. GTOs take on the responsibilities of the employer with regards to wages, allowances, superannuation etc, provide care and support for the Apprentice or Trainee to help ensure they complete their qualification and create long-term employment opportunities which are beneficial for both the Apprentice or Trainee and the host employer.
---

Australia's largest provider of trades and technical workforces, Programmed oversee the recruitment, training and management of more than 1,500 trainees and apprentices, and more than 10,000 participants in training courses each year.
---
Here is a list of recognised RTOs and GTOs
2. Cost
The cost of the training or obtaining a qualification can often be a determining factor for many people on whether they choose to further their skills. When considering the cost of your qualification consider;
How long the course will take
Any government subsidies may be available
Equipment and materials costs
Travel costs to and from your training organisation or host employer
Other living costs that you may need to maintain. Most banks offer competitive student loans to help manage overheads while you study.
Although this is a regulated industry, not all RTOs and GTOs are the same.
3. Quality
Although this is a regulated industry, not all RTOs and GTOs are the same. When choosing your provider you should consider;
The experience of the provider. How long have they been offering this training and what are some examples of their success stories?
How small or large is the organisation? Larger organisations will likely offer more flexibility when it comes to course starts dates and flexibility in terms of study options and subjects. They are also more likely to be able to support you to help find a role once your training is complete.
What are the available locations and standard of facilities where you'll complete a majority of your training?
4. Flexibility and Accessibility
Full-time or part-time study may not suit everyone. You may need to complete your training while maintaining a full-time job or around other life commitments. Consider;
The training options and styles offered – can some or all of your learning be done online, on the job or in a classroom?
Can you undertake the training over many months or several years?
Do they offer training options for weekends, weekdays or outside regular hours?
Can you take breaks from your training without losing your course credits?
What if your financial circumstances change? Is support available to help you complete your studies?
5. Support
Even the most conscientious and committed student will need support in their studies from time to time. Make sure you have a group of champions around you to help keep you motivated along the way and consider if your preferred training organisation will;
Offer counselling and personal support services if needed
Gives you access to talk and meet with trainers, other students and alumni
Provide direct access to work placement opportunities during or at the end of your training.
No matter what your next career step, the right skills, training and qualifications can help you get there. When choosing a training provider, take your time to do your research and select the provider and the training that's right for you.
---
Programmed is a leading Staffing and Maintenance organisation, providing staffing, professional, technical, training and maintenance services across Australia and New Zealand with more than 20,000 employees supporting industry.
Are you ready for your next career opportunity? Browse jobs here