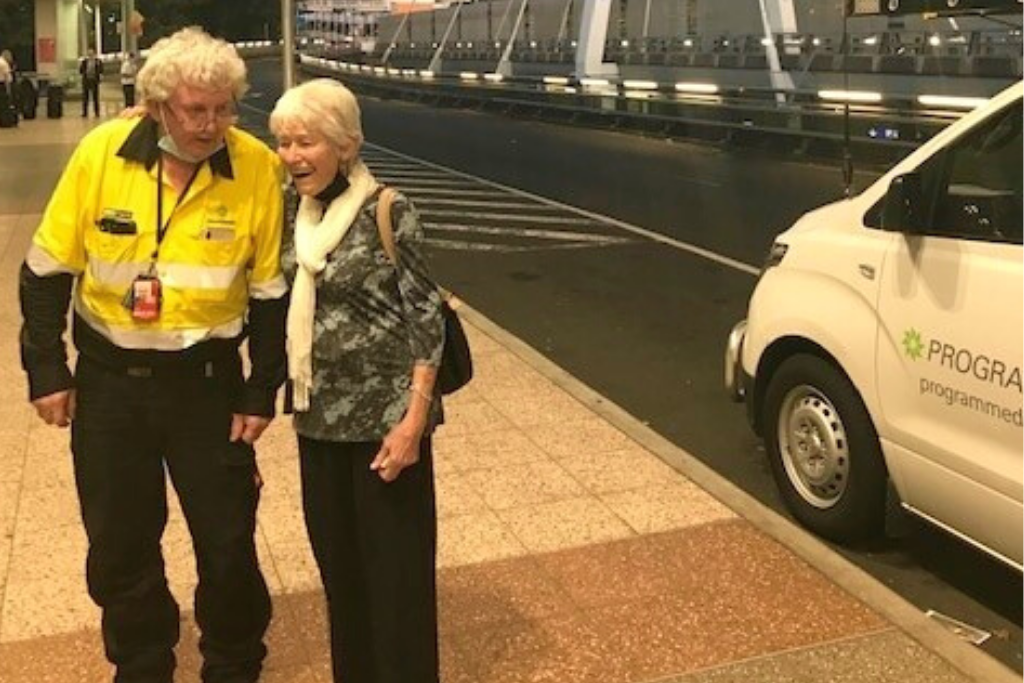 Lin was departing from her Sydney holiday, returning to Perth.
After a long wait in the security line, with over 100 people, the bathroom was a definite pit-stop before boarding the plane home. While washing her hands, the water flew Lin's diamond ring right off her finger. Making several frantic juggling attempts to catch it, the ring, unfortunately, was carried down the drain by the water.
"I couldn't believe my eyes; down the drain, it went. I was shocked," Lin said.
There was no one around to assist, and Lin felt like there was no one present to report this to. Still clearly in shock and with a literal plane to catch, Lin approached the first person she saw, an agent looking after passengers catching the bus to the international terminal. She helpfully provided Lin with the number of Sydney Management to contact.
"I called as soon as I could and was given a job number. Before I knew it, I was on the phone with one of the plumbers at the airport. I could see in my mind exactly where the sink was, but it was tough to explain which one it was. It was easy to say it's the first one on the left, but how could I be certain of this. I wasn't confident, and the plumber seemed worried as these toilets and sinks were very busy. My gut told me the ring had washed right away into another planet. I was devastated," Lin said.
Lin then felt it was best to give up hope and deal with her insurance company; however, she had nothing to back up her claim. The insurance company suggested that Lin sort through photos and find one that showcased the ring.
"I was warned I wouldn't receive anything close to the ring's value based on the photos of the ring I could find. There was nothing more I could do," Lin said.
Not All Heroes Wear Capes
A surprise missed call and voicemail came through a few weeks later from the Programmed's Plumbing Maintenance Manager at Sydney Airport.
"I didn't recognise the number, but there was a voice message, so eventually, I was curious enough to listen to it. My ring was found! I was in total disbelief; I listened to it over and over again. I was so shocked and excited that I kept telling myself it couldn't possibly be my ring he was calling about. Peter sent through some excellent photos, and at that moment, I knew it was, in fact, my ring!" Lin said.
After three weeks and hours of hard work, the maintenance team did not give up hope of finding Lin's ring.
"How on earth did the team at Programmed find it? They must have gone through sludge and dirt hand, by hand, for days and hours to make this discovery possible. There's no way I can thank the team enough", Lin said.
"The photos Peter took were that good that I will keep these in case I ever lose my ring again and need to deal with my insurance! This process and the result show that the world is full of amazing, good people. I can't thank the Programmed team enough for this", Lin said.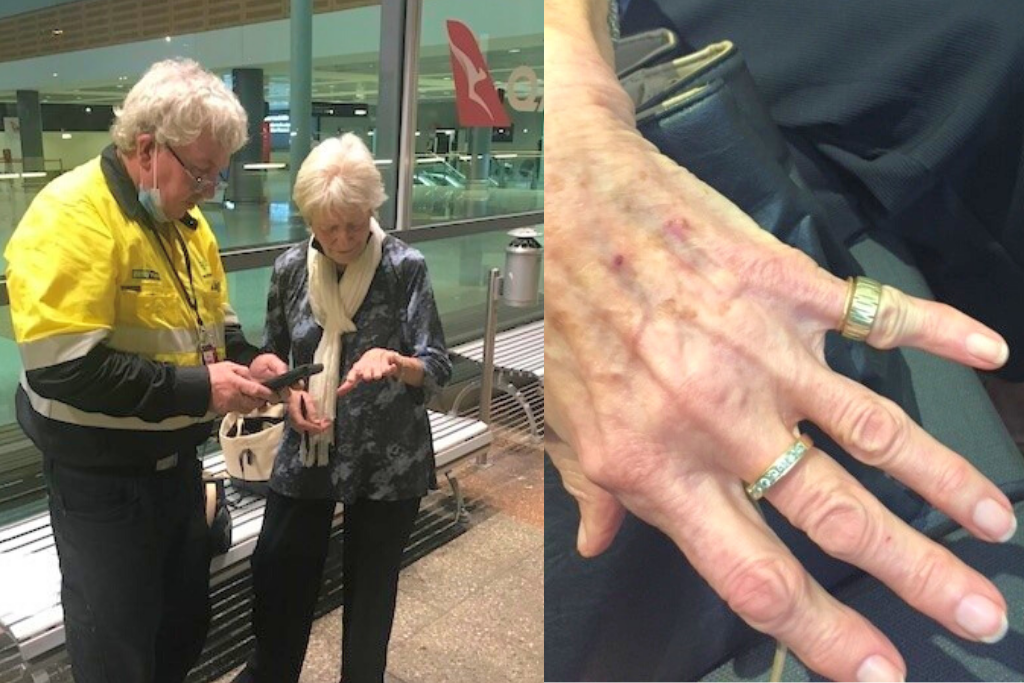 The Programmed Plumbing Maintenance team took on the challenge to find Lin's ring, and through some strategic planning and reactive work, they were able to locate the ring and retrieve it from the vast plumbing network at Sydney Airport.
The team then made sure to follow up and contact Lin to give her the happy news. Peter Ross presented Lin with her ring recently, as she travelled through Sydney once more.
A happy ending all around for Lin, the Programmed team, and Sydney Airport.