In 2017 Programmed jumped at the chance to be part of the inaugural intake of The Smith Family's Cadetship to Career program.
Established in partnership with the Business Council of Australia, the program links students on the Tertiary Scholarship Scheme with paid cadetships for the duration of their studies. It gives students the opportunity to build skills and networks in some of Australia's largest organisations.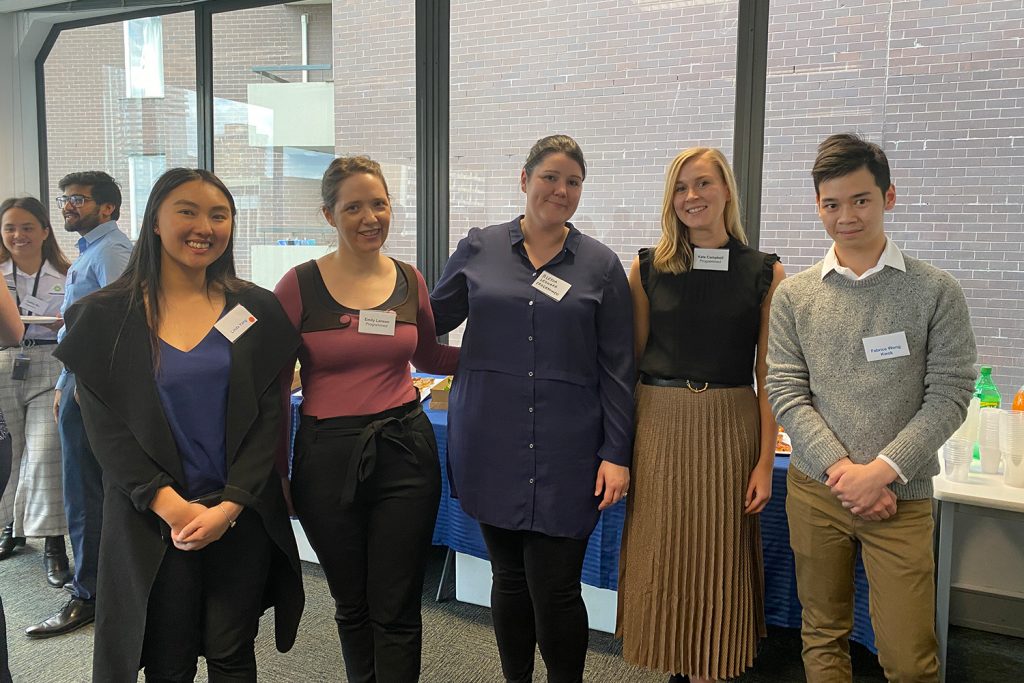 With the connection it provides to motivated young people, being part of the Cadetship to Career program has been an obvious choice for us.
"It aligns well with our core purpose; to build outstanding people, strong customers and great communities" says James Sherlock, group general manager people. "We saw the chance to meet and work with some very talented young people".
Programmed's cadets have been placed throughout our business, and we've been lucky to watch them thrive during their time with us.
Noor Aljabury is one such cadet.
A member of our original intake, Noor was placed with our Programmed Facility Management (PFM) team in WA, where she was a valued member of the team. In fact, while her placement has finished, she's still working with them.
"I've had a wonderful experience being part of Programmed and enjoyed every part of this journey," says Noor. "I've met many people from inside PFM, and external stakeholders, and formed long-term friendships with my colleagues".
"Noor and her colleagues in other states have shown enormous commitment to working in the Programmed business and are making a great contribution to the team in which they are working," says James.
Our cadets aren't the only ones thriving, in 2018/19 the program provided placements to almost 80 students across 27 employers, nearly all of whom report feeling better able to solve problems, evaluate information, and be work ready.
With a focus on more than just role-specific skills, cadets are able to become familiar with a modern working environment.
"I've gained an extensive set of skills over the time I have been here, both technical and soft skills," says Noor.
"Given this is my first job, I didn't really know how to behave in an office environment. The cadetship also taught me more about teamwork and communication, and the importance of collaborating with others to get work done."
In December we'll have three cadets returning to continue their placements at Programmed, and three more joining us for the first time. All three fresh faces will be based in our Collins Street office, in Melbourne.
We'll all be making them welcome, but Noor has a wise piece of advice for our current and future cadets.
"Don't be afraid to be open to new opportunities," she says. "I took the opportunity when it came and it turned out to be one of the most wonderful experiences".