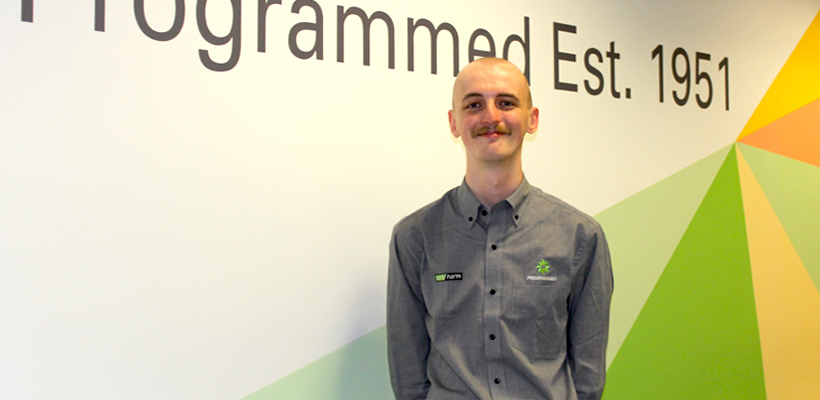 The PaTH Internship program is a twelve-week pre-apprenticeship program that teaches young people essential skills needed to work in a business.
Programmed works with Youth Projects, a company that provides frontline support to young people, including those looking to re-engage with learning and employment to find the right candidates.
Meet our latest PaTH internship candidate Tyler Read-King.
Last year Tyler, a qualified chef, found himself out of work in Sydney due to the impact of the pandemic. Tyler and his partner decided to move to Melbourne for a fresh start. But finding a steady job during lockdowns proved difficult. So, Tyler volunteered to apply when the PaTH internship at Programmed came up at a Youth Project session.
Changing Careers
Tyler had little experience in an office environment. But his background in hospitality meant that he already had a good work ethic and customer service experience. These skills helped Tyler fit into Programmed right away.
Throughout the twelve weeks, Tyler worked predominantly with the Asset Management team. He learnt transferable skills such as email etiquette, attending meetings and getting a good grasp of the Microsoft Office suite. Even a lockdown halfway through his training was a lesson in how to work from home.
Tyler became a valued member of the Asset Management team. He spent his time reviewing site plans to identify the assets, develop a Contracts Register, and create a Base Line Register of Costs.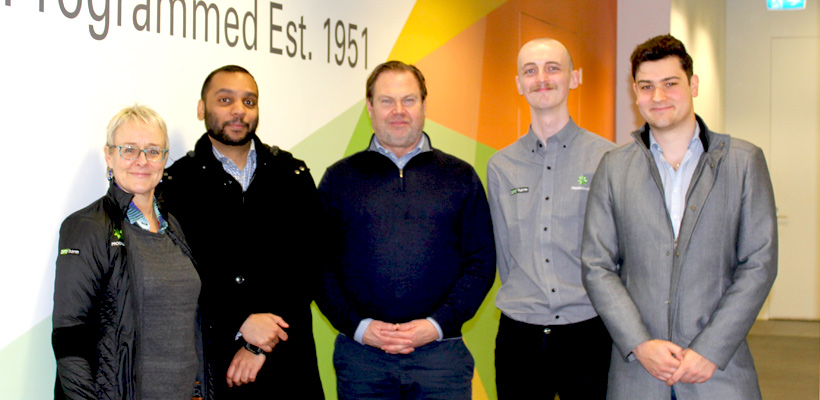 Starting the Job Hunt
At around week nine, Tyler received intensive career coaching from Programmed staff on applying and interviewing for jobs. So, he began searching for apprenticeships.
"I thought apprenticeships would be a good place to start as I don't have that much experience, and there would be career progression opportunities in an apprenticeship role".
We are happy to report that Tyler has secured an apprenticeship at a restoration company. We know that his newfound skills and confidence will help him learn the ropes of Service Manager.
Finally, Tyler's advice for those out there who are starting their careers?
"Don't put anything off. Just be brave and jump straight in and go for it".
Congratulations, Tyler! Thank you for being a fantastic candidate. We can't wait to see what you achieve next as you continue on your career journey.
At Programmed, we are building pathways to employment for the next generation. Watching young people flourish in our cadet, internship and apprenticeship programs is a hugely rewarding experience for everyone involved – staff, trainees and the company.