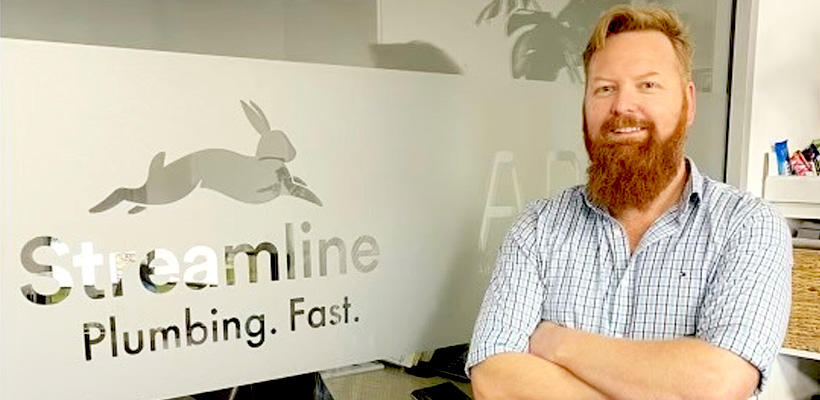 An Industry Expert Takes Us Through the Benefits of Internship Programs and the Qualities He Looks for in Apprentices.
Earlier, Programmed was a part of the South Australian 'I Got Built' pre-apprenticeship program for young Aboriginal and Torres Strait Islander people considering a career in building and construction.
In partnership with MEGT Australia, Carey Group, Indi Services, and the Department for Innovation and Skills and Local Jobs Program – Adelaide North. The program gives participants hands-on experience over eight weeks and a head start into an apprenticeship.
We sat down with Derrick Watson, head of Operations at Streamline Plumbing and a valued Programmed vendor partner. He shared more about his involvement in the program and the qualities he looks for in a first-year apprentice.
Tell us about Streamline Plumbing's participation in the 'I Got Built' program?
Earlier this year, Programmed invited us to an 'I Got Built' networking BBQ. The students were close to graduating and considering a career in a trade. The lunch was a fantastic opportunity for them to talk to managers and tradies working in the field. The graduates were encouraged to ask us questions and seek advice to help them decide if an apprenticeship was the right fit for them.
You are a plumber by trade – tell us about your apprenticeship journey.
When I left school, I became a qualified pastry chef. After working in the industry for a while, I decided it wasn't for me. So, I got out and spent five years building Commodores at General Motors. I then moved into retail management, working in service stations where I trained as a manager.
I did my plumbing apprenticeship in my late twenties, and when the opportunity came up at Streamline Plumbing to look after the contract for SA Housing Authority, I jumped at the chance.
I have learnt something from every job I have had to get me to this point. Attention to detail, a focus on safety and procedures, efficiency and processes. Management helped me understand the basics, and the plumbing apprenticeship underpins the practical work we do at Streamline. It's an eclectic work history, but it all kind of makes sense.
Is it challenging to find apprentices?
It's not hard to find candidates, but it is hard to find the right ones. That's why programs like 'I Got Built' are good because the students are there for a reason. They are trying it out to begin with and have proved themselves by showing up for the course duration.
What qualities do you look for in an apprentice?
A first-year apprentice needs to know the basics. Things like turning up on time, keeping busy, retaining information, following instructions, and being respectful.
The other thing we look for is a bit of mechanical understanding. It's helpful if you have worked on your car or have a hobby where you have used tools in the past. Having these sorts of hand skills and knowing how to look after the equipment is advantageous.
What can apprentices expect to be doing in their first year?
We start slow and have a structured way that we train the apprentices. We first get you out working with our excavator operator. Digging up and repairing drains will teach you the fundamentals of how drains run, where to find a drain and so on. But until you do the work, you don't know that.
First-year apprentices will also become really good at using things like jackhammers, concrete saws and digging a hole. They will learn how to work hard because it's not easy work.
Something I always tell the apprentices is that plumbing is persistence. You can never turn around to your client and say, we can't fix that leak. You have to keep going until you find it.
The first twelve months will set the apprentices up with the skills they need in their third and fourth years when they start working independently. It's continuous learning.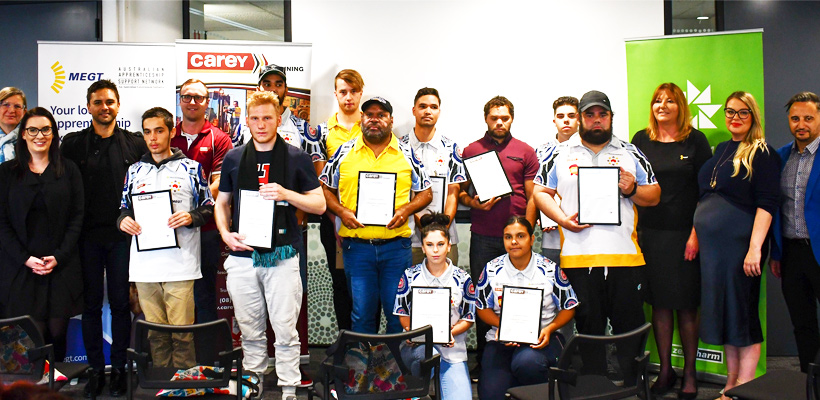 What advice would you give people thinking about doing an apprenticeship or internship like the 'I Got Built' program?
Nail the basics. Have a good understanding of what we expect from an employee. Turn up on time, be enthusiastic and be in the right mind frame to learn.
Just know that we don't expect you to know everything. The first few days can be overwhelming, but you are here to learn, so don't let that get on top of you.
Finally, treat things like they are your own and treat people with respect. Clients, teammates, or tenants – always be respectful, professional, and polite no matter who they are. That's the advice I would give.
Watching young people flourish in our cadet, internship and apprenticeship programs is a hugely rewarding experience for everyone involved – staff, trainees and Programmed. If you are interested in a role at Programmed – no matter where you are on your career journey, go look at our jobs board.