It's often the last thing on the list at budget time, but investing in sports field maintenance can provide numerous benefits to your school and the community that you may not have been aware of.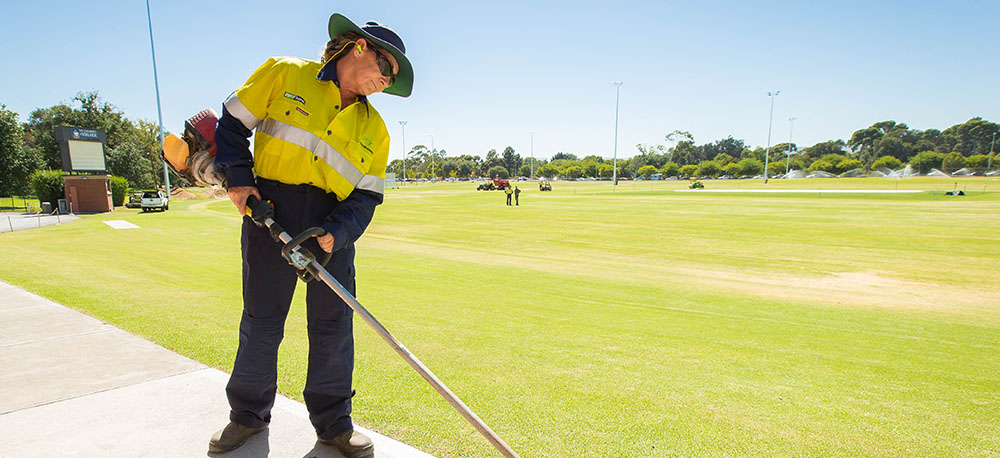 Healthy sport fields don't just look good, but they can also reduce the possibility of injury, enhance students' sporting experience and improve the playability of the grounds.
Forward thinking in relation to turf maintenance now can mean achieving savings in the future. Well maintained and healthy turf is much more resilient to pest, disease and harsh weather conditions. It can also require less irrigation, allowing you to achieve savings in water costs.
By investing in your school's sports field maintenance and not just pushing it to the bottom of the list, you can avoid the possibility of having to carry out major work further down the line, and incur the large expense that goes with it.
Benefits include:
Healthy turf can provide a consistent and greater hold underfoot, as well as providing a softer surface while children play and participate in sport.
It also contributes to students' ability to play sports at a high level.
A sports field that is well looked after provides a wider useable area for various activities all year-round.
Healthy turf has a greater chance to bounce back after heavy use, harsh weather conditions, disease, and pest infestations. Whereas, a sports oval that hasn't been maintained may need major work to get it back to where it was.
Additionally, a sports oval receiving regular maintenance and proper turf plant selection can require less irrigation and endure fewer drainage problems compared to sports fields that don't.
Benefits that come with having access to open spaces throughout the year include the improvement of physical and mental health of students and staff alike.
So how can you maintain a healthy turf oval?
Establish an adequate sports field maintenance regime, which includes mowing, fertiliser applications, weed programs, watering regimes, and annual renovation programs.
Ensure drainage of your sports field is in good working order.
Consider which type of turf should be used for your sports field. There are significant variations of grass species that all require different levels of management.
Create a management plan to rotate use where possible. It's important to put some sort of plan in place to utilise all areas of the sports field to reduce damage caused by wear in one area.
Contact us today for advice or more information on our grounds maintenance services.