Painting is more than just protecting, preserving and prolonging the life of a building or structure. Good paint work creates identities for buildings that are as unique as their architecture. Aesthetically pleasing well-painted buildings have enhanced commercial value.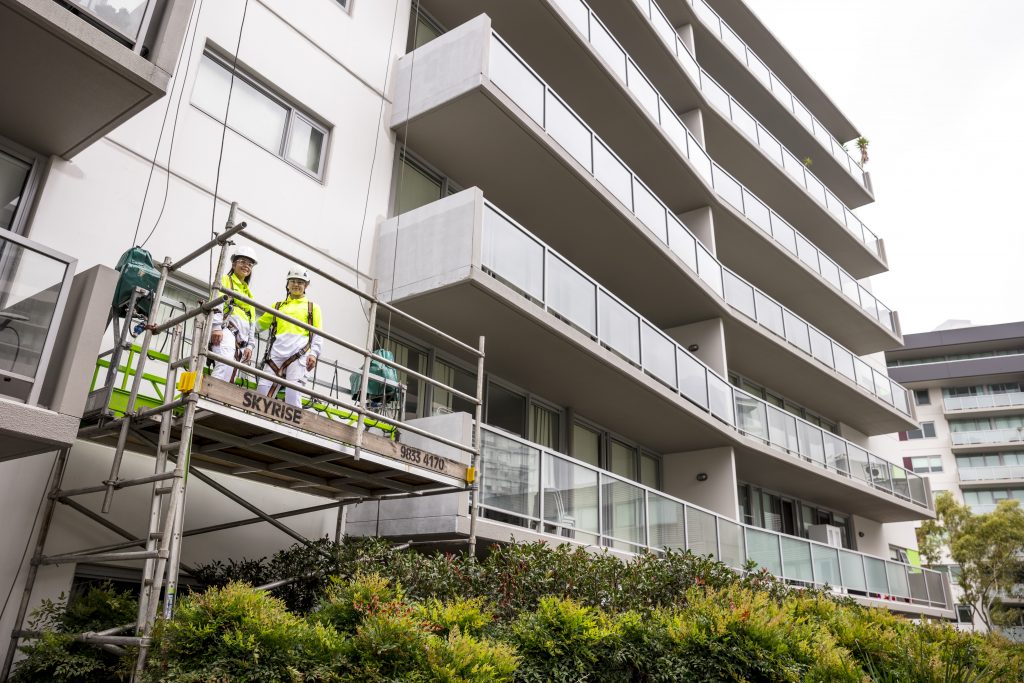 Rather than just one brush stroke for all, painting—materials and application methods—offers up different strokes for different coats.
A building by the sea needs to consider the harsh wind, sea spray and bird droppings while a city structure has to deal with the pollutants from trams and cars, unauthorised graffiti and chewing gum. The harsh country climate presents its own set of challenges not least the grave fire danger it poses. Each will need a paint type as distinctive as its location.
Across industries too does paint reflect individual patina. Schools decked out in their uniform colours may require special anti-graffiti protection; health-related facilities such as hospitals, retirement living and aged care sites will need washable, fast-drying odourless paint while car parks of retail giants will need thicker skins and multiple coats able to withstand the rigours of incessant daily traffic. Commercial and residential towers as well as strata buildings may well need all of the above.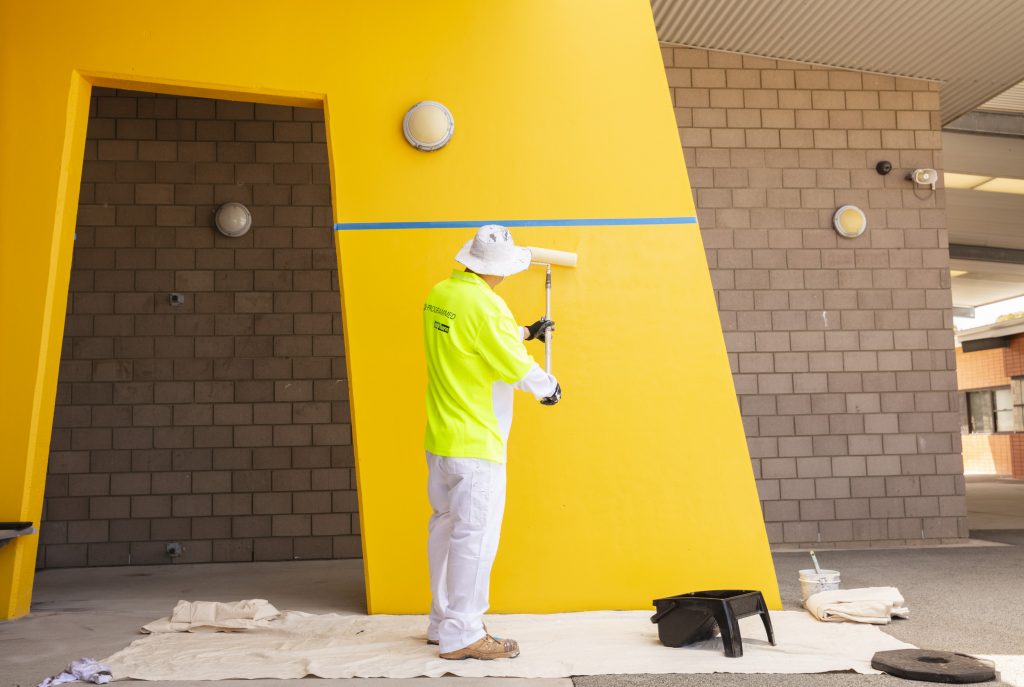 Thanks to advancements made in paint technology, buildings and structures can now be modernised or returned to their glorious heritage in colours and coatings that have improved technical capabilities for durability, crack bridging and viscoelasticity to suit.
Many premium decorative paints provide tough, flexible coatings with UV protection for durability and are water resistant with the ability to prevent mould and tannin from developing on the painted surfaces. These provide sufficiently long-lasting quality results for the majority of low-rise buildings and structures.
High-rise structures subject to extreme temperature changes or cracks as a result of earth movement require high performance paint coatings that have a significant degree of thickness (up to six times more than the average paint product in some leading industry products) and a viscoelasticity capable of bridging cracks, withstanding peeling and resisting water permeation. Other benefits these ultra-premium products offer include maximum UV protection to extend paint lifecycles, and flexible waterproof membranes able to diffuse carbon dioxide and salts to prevent efflorescence or water ingress. In these, painting moves beyond beauty to preservation—protecting structures from substrate degradation and or electrochemical reaction in instances of reinforced concrete.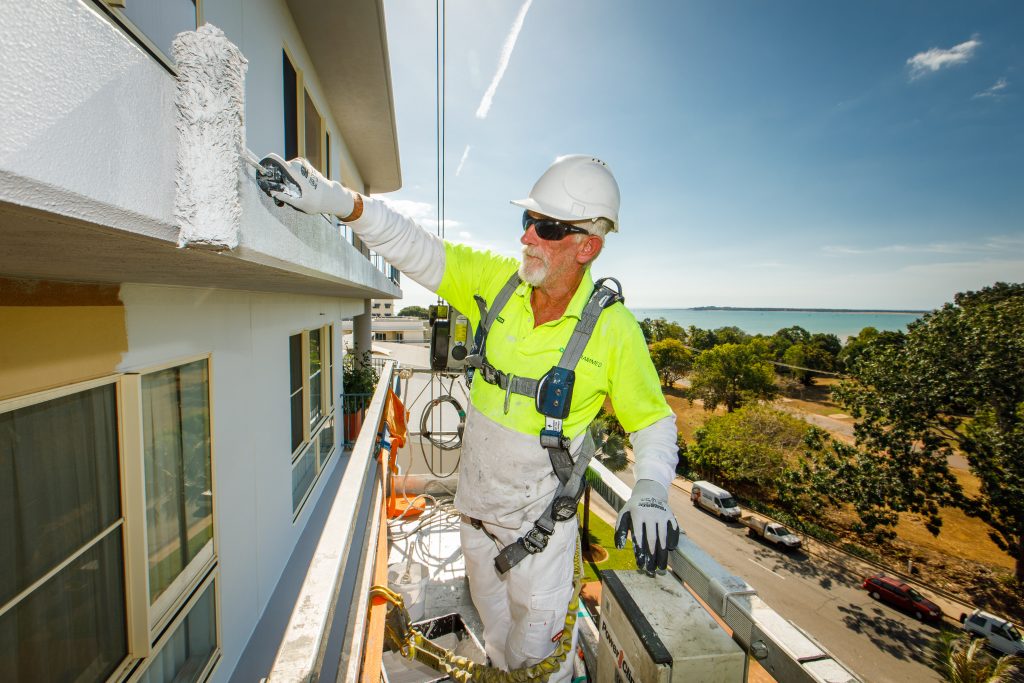 And through colour matching, visual appeal can continue to reign since these premium and ultra-premium paint products can realise hues of every shade.
As in any building project, cost is a common critical consideration. While the temptation is to work with the cheapest provider available, the smarter and more cost-efficient strategy would be to work out a holistic long-term programme and benefit from the ancillary advantages that a professional and reputable specialist painting company provides.
They will organise each step of the process from prep to post. Starting with filling in holes, gaps and cracks, to removing rust, mould and mildew. A company of such expertise and experience will see the task through to the final finish, leaving the repainted site clean and neat; returning each year to maintain its good looks.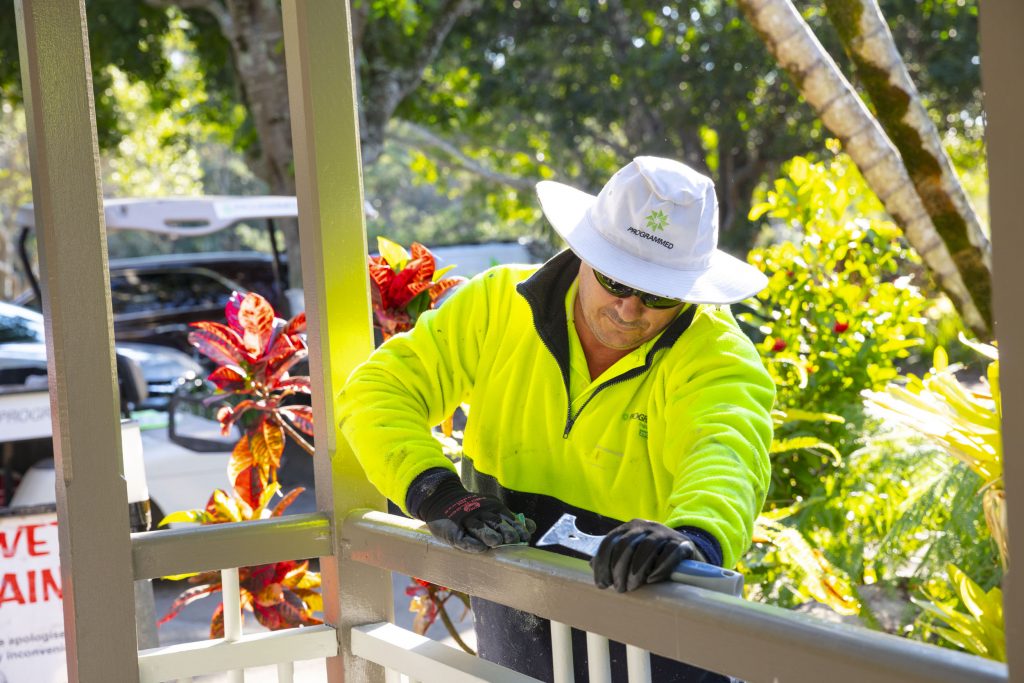 Crucially they are able to access the industry's latest tools, methodology and technologies that can get the job done more effectively, thus increasing safety and efficiency all round. This includes everything from materials and equipment to technique and training.
Buildings and structures on their own are expensive to build and it is only logical to follow the best maintenance management practices, of which quality painting works and on-going maintenance are irrefutable parts. It's the difference between an attractive appealing apartment and a beat up broken building. Project, facility, strata and property managers need to look to partner with an established painting company if they are looking to maintain and even enhance their much-loved buildings and structures.
How do you keep your structures protected, painted and preserved? We'd love to hear your tips and techniques in the comments below.
 If we can help you, let us know. Talk to our experts in commercial painting and property maintenance today.
[maxbutton id="1″ ]