Have you ever considered a career in mining but are unsure how to go about it?
Landing the job you want and kick-starting your career isn't always simple and straightforward. For many of us, it takes several attempts, and lots of applications and interviews before we get that call to say "we want you". But there are things you can do to help give yourself the best chance of "yes" success.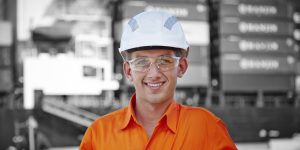 Do your research
If it's a career you want, you need to know the details of the job you're applying for. Take time to understand the general duties of the role and how it contributes to the business operations.  Research the training involved and what it takes to be successful.
Consider
How long will the training take?
What commitment is expected of you during and after you've gained your qualification?
Will you need to relocate for the role? If so, get to know the area to understand what living and working in that community will be like.
What variety of working conditions you could face and the roster requirements for a role of this type? Is it structured or flexible?
Start by spending time researching the organisation who you'll be working for online. Company websites can be a wealth of information as can government and industry sites. And check in with your social networks (virtual and real). Do you know someone who has the type of career you want? If so, talk to them about how they got there, what they like most and any tips they have for being successful.
Be prepared
If you turned up to the footy tryouts without your footy boots, you're likely to be at a disadvantage. The same goes for a job interview. To give yourself the best chance of selection, you need to come prepared.
Address all the criteria on the application, including why YOU are best suited for the role.
Ensure you can commit to completing the traineeship which can be for two or more years, and can follow through with those expectations once qualified
Practice makes perfect. Take time to practice responding to interview questions in the mirror or with family or friends.
In an interview, think about any skills or experience you have and how this may help you in this role, particularly when considering workplace safety.
Put your best foot forward
Making a great first impression when applying for a job is as important as gravy is for mash, and according to Business Insider Australia, that first-impression window is as short as 7 seconds. This means in an interview situation how you look and behave count.
Dress neatly and appropriately and always be on-time to show you care about this role
Smile and be polite. Having manners can take you a long way
Show you're willing to listen, learn and grow from the beginning by paying attention and asking questions when you're unsure.
Have all the required documentation ready. Driver's records are common requests for mining-related roles as is a current driver's licence so have these on hand to show and share
Demonstrate your commitment to the training and the role by discussing the range of likely work requirements like rosters, weekends and evenings.
For example is it a fly-in, fly-out role? What does a standard working week, fortnight, month and year look like? And how will you ensure that works well for you, your family and the business?
Be yourself. What's most important is that the interviewer gets to know you, so relax and don't forget to smile.
If at first you don't succeed
Third time lucky. Third time's a charm. There's a reason these sayings are popular. Not everyone is successful first time around. But don't let that dissuade you from having a go for a second or third time. What's important is you learn from your early experiences so you can improve your chances when the time comes.
Keep in mind most roles, traineeships and apprenticeships with a leading organisation like Programmed attract a significant number of applicants, which means the competition can be tough. But don't be disheartened if you aren't successful the first time around. Evaluating your application and how you compare with those that were successful is an important part of the learning process, and can help ensure you have a better chance of success the next time around.
Finally, consider the opportunity and impact that this role will have not only for you but for your family too. There may be some sacrifices made, like shift work for example, but the right role can open up endless opportunities for you to develop a long and successful career with a nationally recognised qualification in a leading organisation and this means, your future can be anything you want it to be.
---
Programmed is a leading Staffing and Maintenance organisation, providing staffing, professional, technical, training and maintenance services across Australia and New Zealand with more than 20,000 employees supporting industry.
Are you ready for your next career opportunity? Browse jobs here