Our National Energy Technician Training Scheme (NETTS) second-year apprentices have kicked off 2020 with workplace secondments across the metro WA area to prepare for their site placements with their host companies in July this year.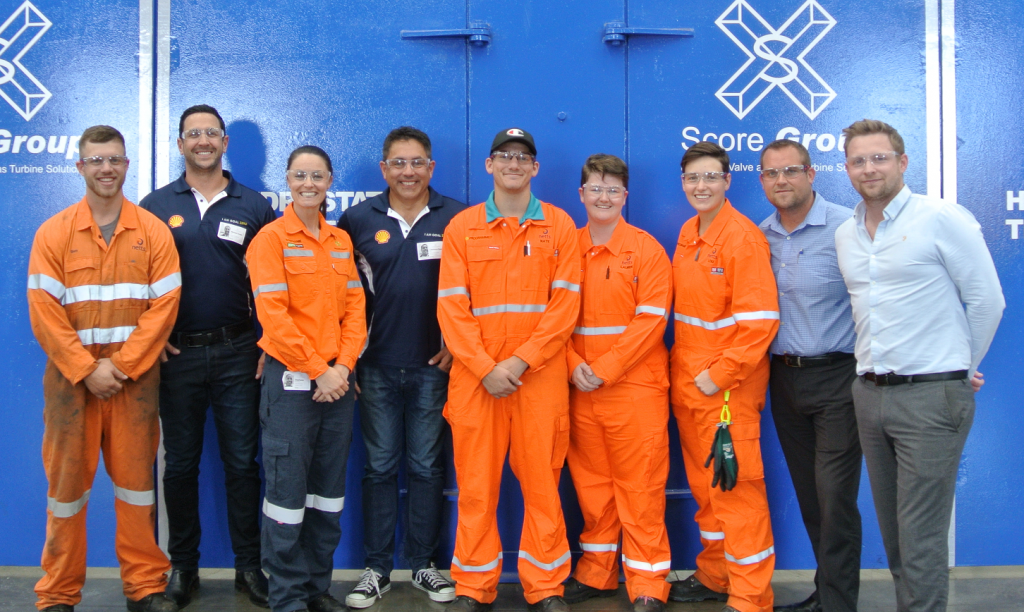 NETTS apprentices are hosted by member companies Shell Australia, Santos, Woodside, BHP Billiton, Vermillion Energy and INPEX during their apprenticeships.
To gain practical experience in their respective trades before joining their host companies, they have been seconded to companies across North and South Perth. They range from oil and gas supply chain companies such as Score Group and Geographe Enterprises, to adjacent industry companies with similar processes such as the NewGen Power Station, Perth Seawater Desalination Plant and BAE Systems.
NETTS aims to vary the apprentices' experiences to provide a solid foundation on which to grow their trade skills and to help give them credibility in the industry.
Score Group has been a key and influential player supporting over 20 NETTS apprentices in the last year, giving them exposure to valve stripping, servicing and testing. A placement at Score Group allows mechanical fitter and process operator apprentices to dismantle and see the full workings of equipment that would rarely be seen on-site.
On Wednesday 4 March, Mike Smith, Prelude Mechanical Team Lead and Lawrence Ryper, Prelude Production Team Lead, headed to Score Group's facility in Wangara to see their apprentices at work.
For Mike this was a trip down memory lane, having started his career at Score Group in 1998 as their first-ever apprentice in Australia.
Mike said, 'It's a pleasure to return to Score and see how our contractor companies are supporting Prelude full-cycle – giving our production and maintenance apprentices the best exposure to the equipment they will see when on Prelude. Score has always had a family feel and this ethos is now reaching out to our own Shell apprentices – it's great to see this collaboration.'
The visit to the Wangara workshop also allowed the Shell team to have rich and meaningful safety shares on the work seen in the workshop and how this will relate to Prelude. A meaningful chat on careers, safety and the future of oil and gas were had with NETTS and Score apprentices alike.
Ben Symes, 3rd Year Mechanical Fitter for Shell commented, 'Seeing equipment here in the workshop and being able to have the time and space to really understand the workings of it is really setting me up for success when I will see it in the field on Prelude'.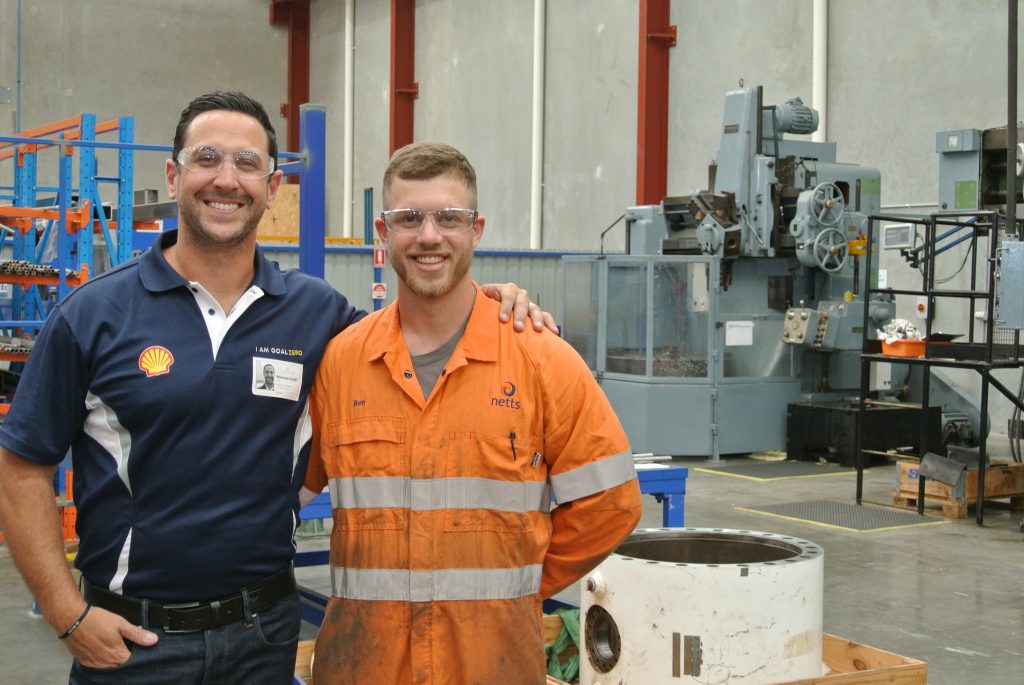 Peter Cowe, Production Manager for Score Group echoed the sentiments of Mike and sees the far-reaching benefits of hosting NETTS apprentices.
'Score is especially proud of the high-quality training and tradespeople we provide to our clients, and being able to work with the future workforce of Shell Australia's Prelude and INPEX's Ichthys only strengthens our market position. It helps to grow our understanding whilst also being able to shape the skills of our future offshore tradespeople.'
NETTS members would like to thank all their long-standing secondment companies for the time, investment and training they provide the apprentices.
The success of the apprentices, their well-rounded knowledge and their trade skills are developed through these key placements, setting them up for life long success in their trades.
---
If you would like to host a NETTS apprentice – please don't hesitate to get in touch with the NETTS Training Coordinators at netts@programmed.com.au