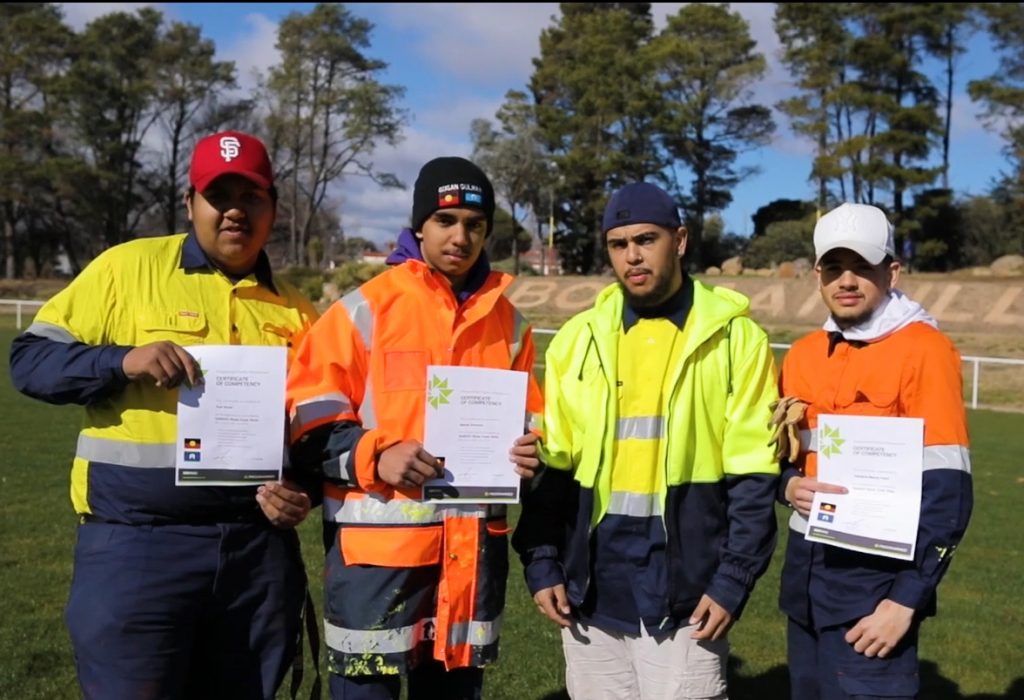 Among the many significant events that took place during NAIDOC Week, our Social Inclusion Manager Lynette Graham stood out for providing young Aboriginal and Torres Strait Islander people with an unforgettable work experience.
Lynette has led the development of a range of social inclusion programs such as introducing energy efficiency programs for ACT Housing residents through 'Trade for a Day' community events and forging networks with our sub-contractors to identify job opportunities.
One of her key programs, the Youth Interchange Program, came to fruition during NAIDOC Week.
With the support of ACT Housing and a range of community partners including Gugan Gulwan Aboriginal Youth Service, Hypdup Constructions and Kippax Mower Shed, seven Indigenous students from Erindale College left their cultural mark during maintenance and repairs at Boomanulla Oval in Narrabundah, ACT.
Boomanulla has a special place in the heart of the ACT Indigenous community as it is a central gathering place for many significant sporting and family events.
Gugan Gulwan Aboriginal Youth Service played a key role in mentoring and supporting the youth throughout the week along with ACT Aboriginal and Torres Strait Islander Elected Body member, Maurice Walker.
By participating in the NAIDOC Event, all Erindale College students received White Card and Asbestos card training, PPE gear and basic trade skills. The experience left the young participants enthusiastic to continue in trade work experience through Programmed FM and noted that "this is the way of our people, learning together and looking after our community together."
In a pleasing endorsement of the program, two of the young men who participated have been offered full-time employment with Weilwun Constructions.