Programmed Training Services is excited to announce that our National Energy Technician Training Scheme (NETTS) is a finalist in the Industry Collaboration Award category for the 2019 WA Training Awards for the second year running.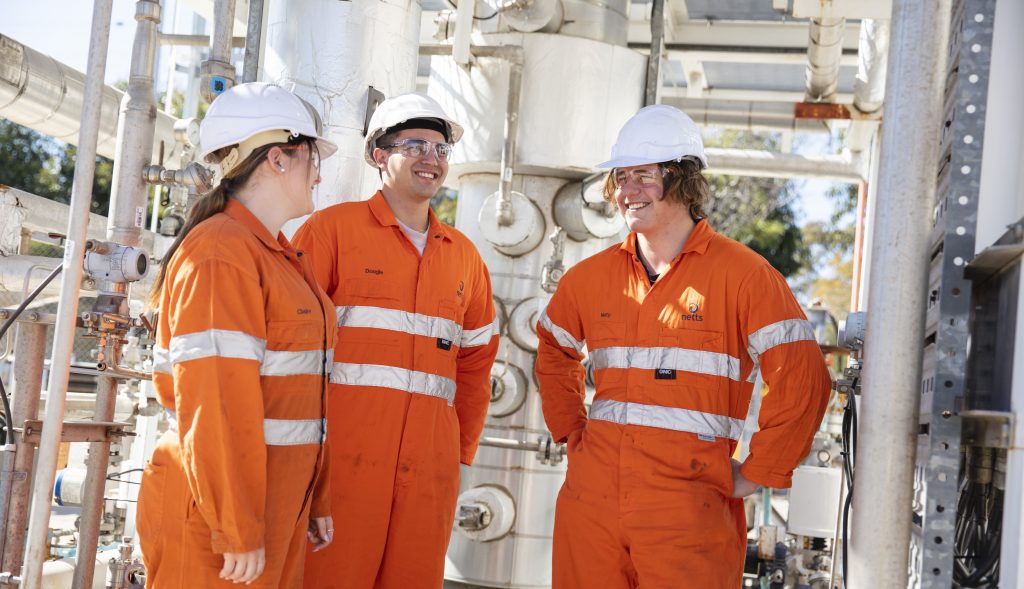 The WA Training Awards recognise and reward outstanding achievements of apprentices, trainees and vocational students, and the contribution to training made by trainers, training organisations and employers.
This category recognises exemplary skills development collaborations between employers, industry bodies and training providers. Applicants are judged on their commitment to safety, training, the program's sustainability and impact on apprentices.
The National Energy Technician Training Scheme is an innovative collaboration between major oil and gas organisations – Woodside, Vermillion Energy, Shell, Santos, INPEX – and Programmed to build a skilled, diverse and capable workforce for the future of the oil and gas industry.
NETTS Apprenticeships are offered over four years and include training at ACEPT College, as well as on-the-job training across many host sites.
The Awards Judging Panel visited our NETTS team this week for a tour of the ACEPT facility. They were joined by Lawrence Ryper, representing host company Shell.
Two of our NETTS apprentices also joined the tour; Adam Hankin, a fourth-year Process Plant Operator hosted by Woodside and Helen Cook, a third-year Instrumentation/Electrical Technician hosted by Shell. They fielded questions from judges about their experience in the program, their views on the benefits of collaboration and gender equality in the workplace.
This is the second consecutive year that the NETTS Program has been a finalist in the Industry Collaboration category. This year also marks the 25 year anniversary of the WA Training Awards, so it's a great year to be involved! Winners will be announced at the presentation dinner on Friday 13 September 2019 at Crown Perth.
Go NETTS! #programmedproud
---
Looking to create a career pathway through a traineeship or apprenticeship? Browse opportunities here.