The National Energy Technician Training Scheme (NETTS) brings together the leading players in the oil and gas sectors with peak training bodies to build a highly skilled workforce for the future.
Programmed
has partnered with leading oil and gas providers to combat a skills shortage that, if left unaddressed, could greatly impact the future of the oil and gas industry and, more broadly, the Australian economy.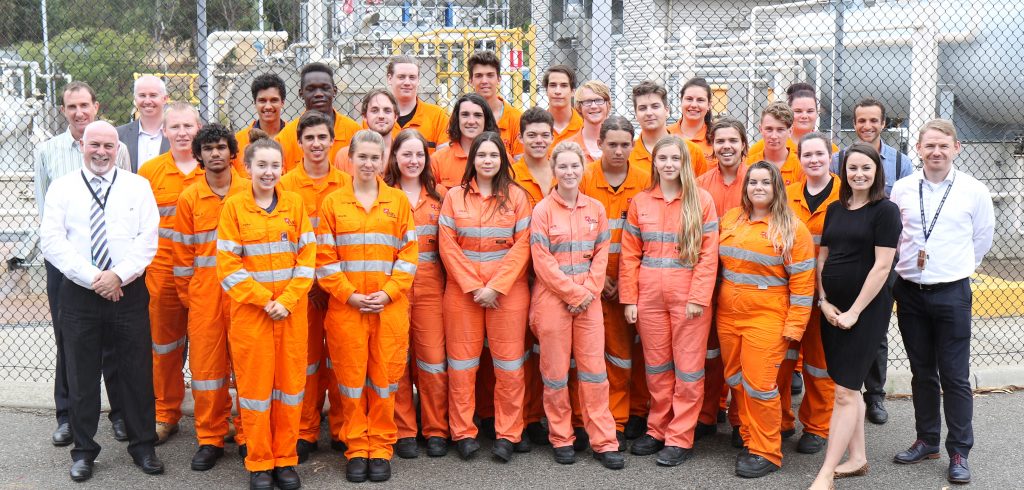 The challenge
Australia has seen unprecedented growth in the oil and gas sector; especially in LNG with an increase from seven operating trains to 19 today and another two still in commission, requiring additional operations personnel. At the same time, 50 per cent of the sector's highly skilled workforce is expected to retire. Current estimates indicate that it takes between 8-10 years of industry experience to fully replace an effective process operator.
The solution
Industry leaders – Shell, Woodside, Quadrant and Vermilion – were looking for ways to better recruit and train apprentices. Their desire was for a standardised education and training program that would increase the supply of safe, skilled workers.
The companies approached Australia's leading authorities in oil and gas training – Programmed Training Services and South Metropolitan TAFE's ACEPT – and together, developed a customised apprenticeship for the roles the industry needs. Inpex has recently joined the program, which has now extended from WA to the Northern Territory.
The NETTS model
As part of the NETTS program, the first 18 months of the four-year apprenticeship see our apprentices undergo training at TAFE for their trade as well as gaining work experience on secondments with industry associated companies to gain hands-on skills. There are three NETTS trade pathways based on the skills required in the industry: Process Plant Technicians, Mechanical Technicians and Instrumentation/Electrical Technicians.
The training plan covers both technical and essential safety skills. It also covers the life skills that make sure our participants are ready to step into a role of responsibility in the industry upon completion of their apprenticeship.
A shining example of industry collaboration driven by innovation and determination
The NETTS program is different from existing apprenticeship programs in a number of ways, but at its core, the collaboration between industry giants is something that has not been seen before.
NETTS is the first program to bring companies from the oil and gas industry together to reach a common goal for workforce development. Industry leaders collaborated, sharing resources and experience, to make sure a successful and standardised training program was delivered.
Based on international training standards, this industry-first initiative integrates multiple training packages to form one unique training program.
The program has been designed to increase diversity by targeting a wider talent pool – those without previous work experience – and gives year 12 school leavers an entry point into process operations roles that has never before existed.
All NETTS parties share the common value of safety which is a key focus of the program, with dedicated weekly safety training and a peer-driven safety culture, whereby participants look out for and learn from one another.
Now
Since kicking off in 2015, we have received over 2000 applications for 34 available positions.
The program is growing and developing well-rounded and qualified technicians, who are competent in all technical skills required of the next generation for oil and gas. Each apprentice gains the correct safety behaviours and the life skills that align with their host company values.
In a fantastic turn of events, the NETTS program was a finalist in the WA Training Awards in the 'Industry Collaboration' category.
---
The NETTS program has completed their recruitment drive for the 2018 intake. To find out more about how you can get involved in NETTS, contact us at apprenticeships@programmed.com.au. For other training and apprenticeship opportunities with Programmed, search and apply for other positions here.