Our Programmed Match Day this year was a stellar success thanks to more than 70 enthusiastic WA-based volunteers who donated their time on Saturday 20 July.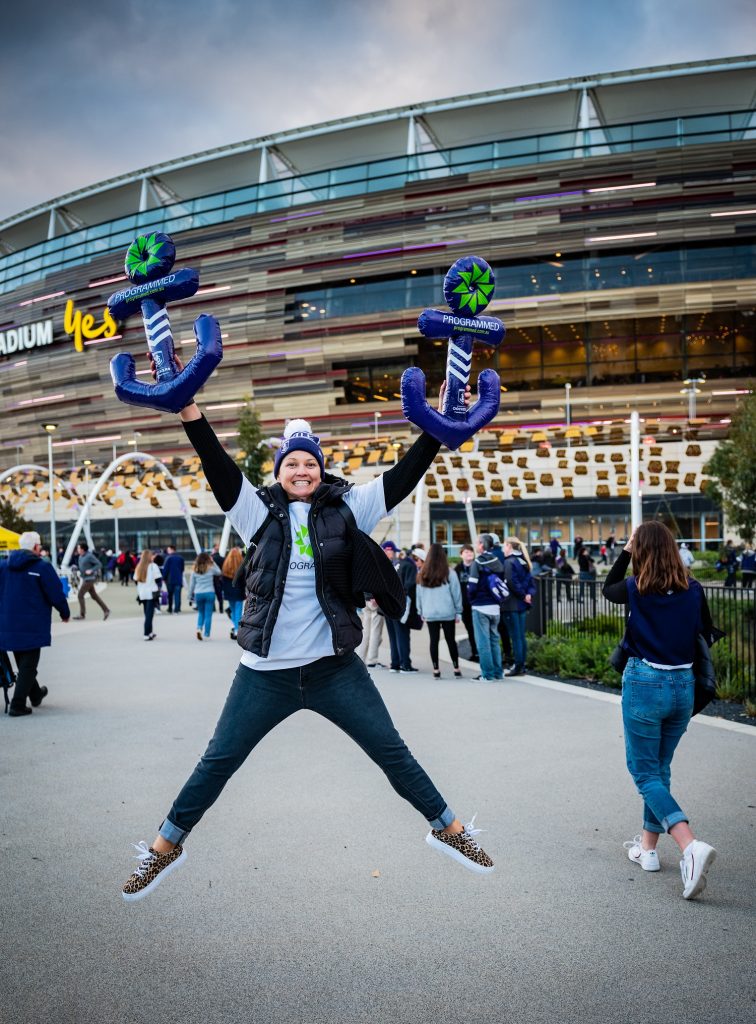 Thanks to the team we handed out 10,000 inflatable anchors to fans prior to bounce down.
It was a little wet, but spirits were still high and the team smashed through all merch early!
The game coincided with the 50th anniversary of the moon landing, so to celebrate we also gave away a trip to NASA in Florida.
Our lucky winners, Karina and Gus, were expecting a regular Saturday night at the footy, but now the Dockers fans are heading off on the trip of a lifetime, and they're over the moon!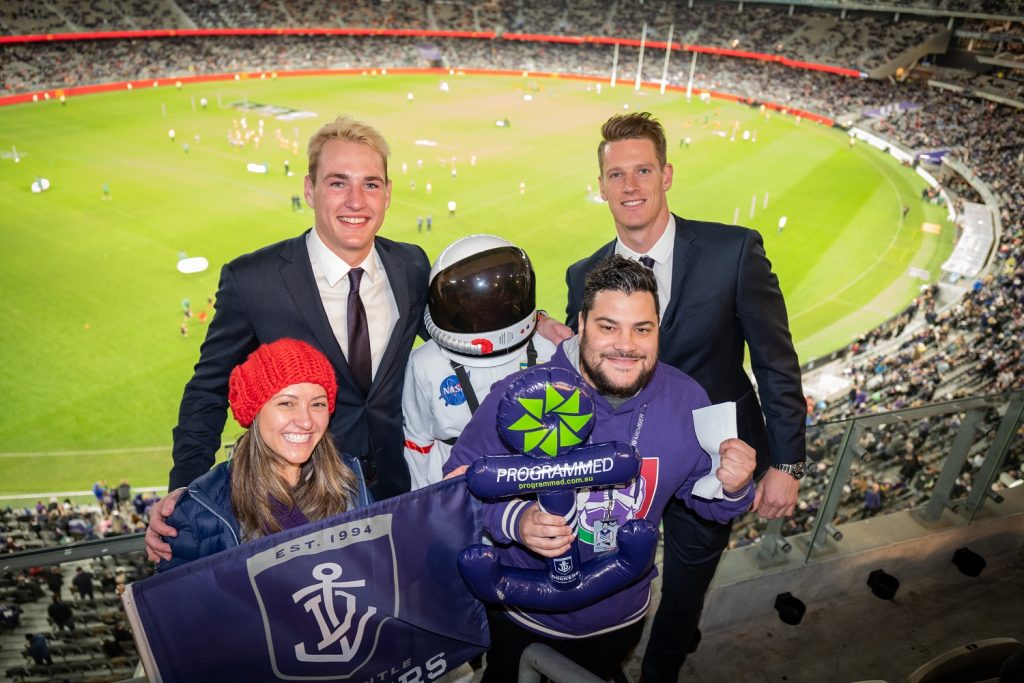 A huge shout out goes to the volunteers and their families for helping us out and always putting in 110% on match day, we couldn't have done it without you.