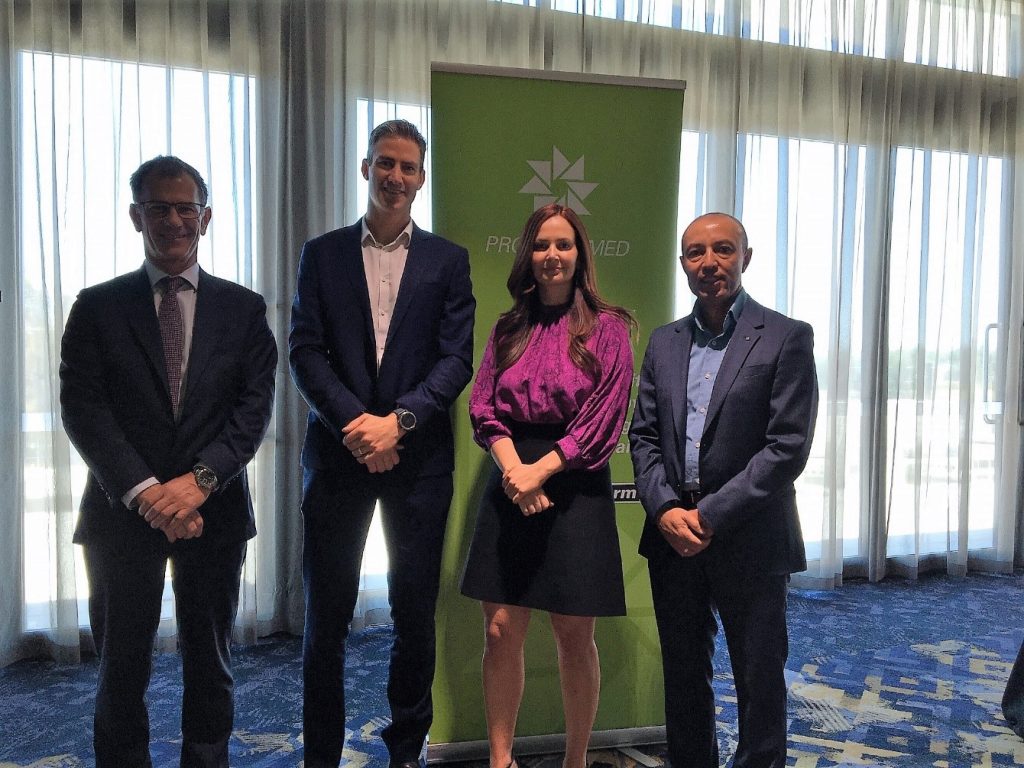 PFM held their Annual Safety Town Hall on Friday 29 November, at Beaudmonde on the Point East Perth, with over 300 guests from our subcontractor network in attendance.
The event highlighted the importance of speaking up for safety. National HSEQ Manager Dan Hunt hosted the event. He was joined on stage by WA General Manager John Pirie who spoke about the PFM business and the value that Programmed places on safety.
Behavioural Psychologist Lloyd D'Castro then spoke about the neuroscience behind decision making, brain behaviour and why we must speak up for safety.
Regan Ballantine was the final speaker and told a personal story about the loss of her son on a construction site as a result of employees not speaking up for safety. The honesty in which she delivered her story had a profound effect on all those who listened and reminded attendees to voice their concerns when safety issues arise.
We also hosted a couple of booths from our subcontractor suppliers; Europhins, Atlas Industrial Safety Consulting, Environmental Site Services and Mates in Construction. We were grateful to these suppliers who came and shared their time free of charge on a Friday.
PFM encourages all our employees, contractors and subcontractor network to live by our value of Personal Safety Leadership, so that we make sure everyone goes home safely at the end of the day.
The event was well-received by all and was an excellent platform to promote our safety values.