When deciding on creating or designing a new commercial building space, users need to consider the synergy of space, technology and people working together.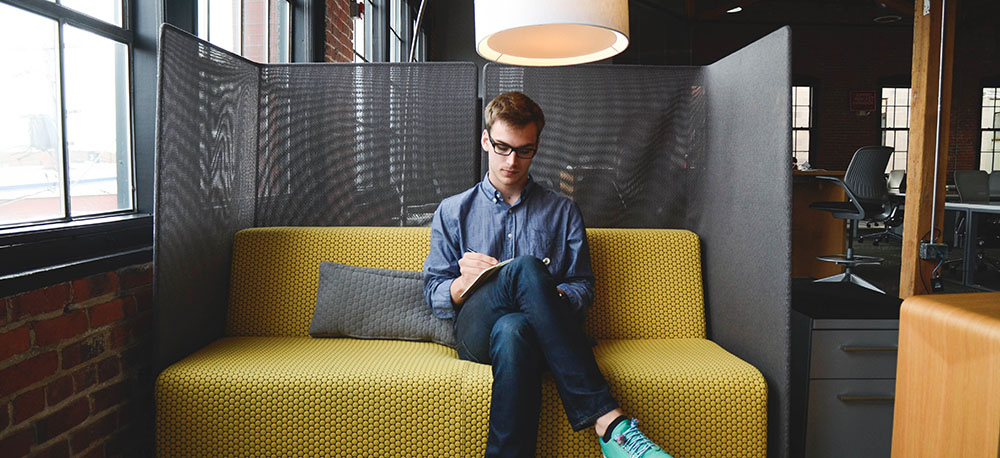 Meeting spaces are not always one-size fits all situations. When creating a meeting space, users need to consider how people are meeting and what it means to meet and collaborate with people in the modern day.
It's important for people to think ahead and design rooms which can adapt and grow as technology changes. Users need to provide the right mix of audio visual technology as they provide a connected experience that can set the stage for a meeting.
In order to encourage greater communication between local and remote audiences, users should consider implementing audio-visual (AV) equipment and applications e.g. video conferencing, electronic room reservation systems and interactive touch technology.
Having easy access to multiple whiteboards, laptops and projectors also encourages client communication with a presentation or a video. A recent study conducted by Intel showed that wireless users of smart devices were able to complete 52 more minutes per week of connected activities during meetings compared to wired users, thereby increasing their productivity.
This has clear implications for users designing a new commercial building space: meeting planners and the conference room designers agree that it's not just about the use of technology, but also about utilising the necessary architectural features that can accommodate features such as video walls and connectivity for users.
An example of a good AV design may include multiply display sources, video conferencing in a number of rooms, easy-to-use touch panel controls, a centralised control room and an integrated room booking system.
In assisting users to design rooms that adapt and grow alongside the changing technology, Programmed Electrical Technologies has all the necessary expert advice that architectural designers may need.
Programmed Electrical Technologies delivers on AV considerations
According to State Manager Michael Marafioti, Programmed will sit down with clients to discuss physical and equipment specifications for their AV deployment strategy.
"Programmed deliver both industry and government accredited client installations, and they are a certified installer for the majority of industry vendors," Marafioti said.
If a customer wishes to pilot a certain room type prior to large scale deployment, Programmed can set up a six-month trial period. Ultimately, feedback from the customer and their clients will dictate whether any changes need to be made to their set up.
As Marafioti concludes, "It's the feedback from our clients that matters most. While IT managers may know the ins-and-outs of how the technology works, Programmed prefers to speak with the actual users and clients of the rooms. We can assist in this technological process at every step, consulting with users on a consistent basis."
Click here for more information on Programmed's AV Solutions and how we can help your business.