Programmed Skilled Workforce has been named in The Salvation Army Employment Plus 'Top 20 Employers' for 2017/18, coming in at number seven!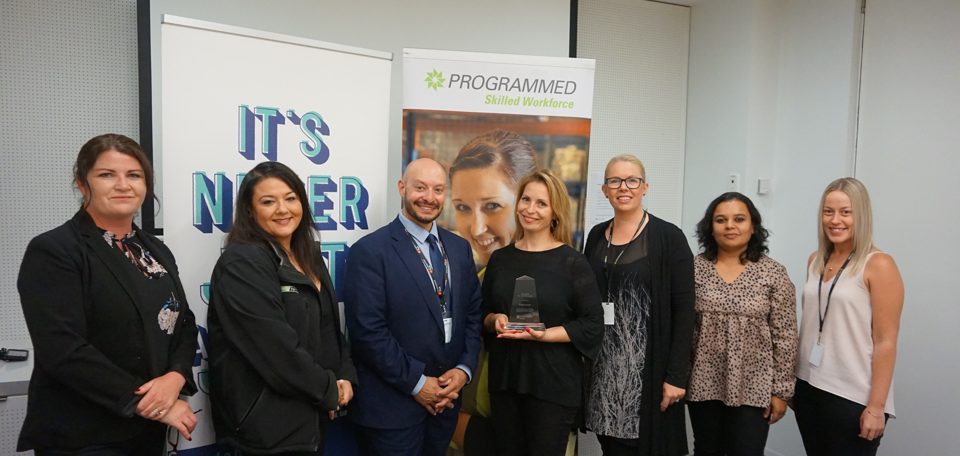 Employment Plus was established as an agency by The Salvation Army to deliver on their aim of helping people find work to support their well-being.
We have been partnering with The Salvation Army's Employment Plus service for over three years, placing jobseekers into sustainable employment. At a local level, our branches work closely with our Employment Plus colleagues to share our current opportunities. They can then refer suitable candidates from their active database.
Programmed works with both jobactive and disability employment service providers like Employment Plus to provide sustainable employment for job seekers from many cohorts, including CALD (culturally and linguistically diverse), youth, mature age, long-term unemployed and people with disabilities.
Programmed strives for diversity, inclusion and equality of our people. We seek a workforce that is representative of the communities we work in. As such, it is important that we maintain strong relationships with these providers, in order to open the door to more individuals looking to get into the workplace.
National Employment Services Manager Christine Bernardo said, 'that this was great recognition of all the work our branches do to support their local community and helping individuals find meaningful employment.'
---
Programmed is a leading provider of operations and maintenance services across Australia and New Zealand, with more than 20,000 employees supporting industry.
Are you ready for your next career opportunity? Browse jobs here