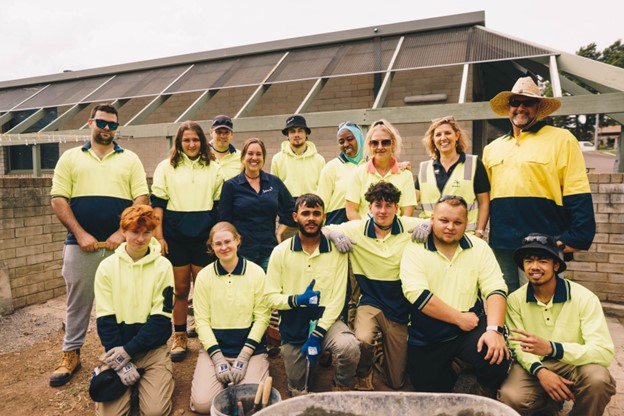 Programmed's Social Inclusion team on the Housing ACT maintenance contract partnered with the SPARKS Ginninderry to provide a unique training program for seventeen recent graduates.
The SPARK JobTrainer Ginninderry Construction Taster Program is an innovative training program focusing on skills development, live training, and potential employment within the construction sector to give a chance to people from diverse backgrounds. The program aims to provide the necessary skills, practical experiences, and certifications for various construction industry trades.
Through a five-day hands-on onsite job training experience, participants are introduced to various construction skill sets and have the opportunity to work alongside professional Trades People. This allows them to explore different trades and choose the one that interests them the most.
The participants in the group were diverse, with a notable number of women showing interest in the construction sector. It was inspiring to witness their journey from the initial information session to forming teams and setting goals. The experience was enriching, with significant growth and transformation taking place.
"We're delighted to share our students' achievements after completing this program offered by SPARK. They gained valuable skills and knowledge to succeed in their future endeavours. Ginninderry's collaboration and support gave participants a high-quality learning experience. We're also grateful to businesses on the Housing ACT Contract for supporting those interested in construction careers. Work experience opportunities contribute to workforce development and social/economic well-being, which Programmed is committed to." – Gregory Lackey, Programmed Social Inclusion Manager at ACT.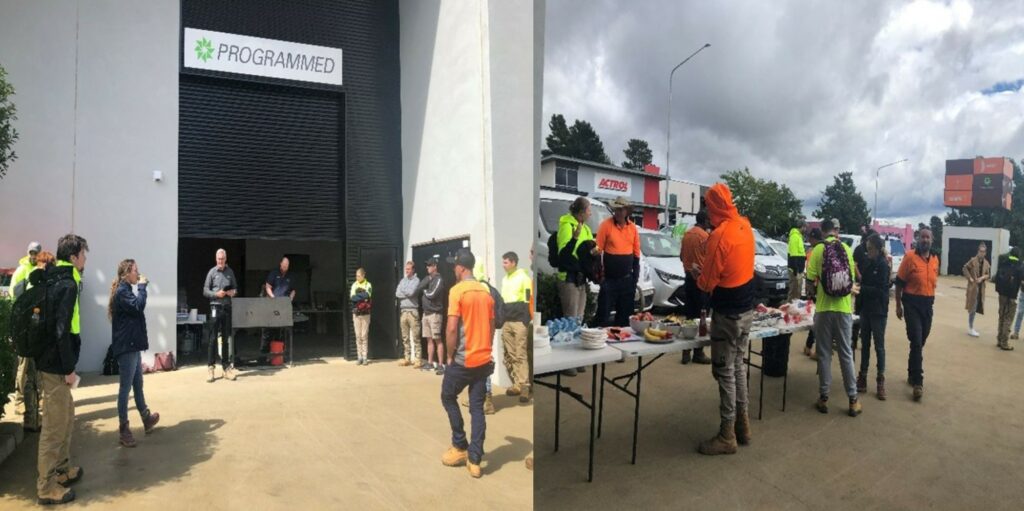 Programmed facilitated a BBQ for all 17 participants to meet with the amazing contractors that offered the week's work experience.
As part of our commitment to social inclusion and in accordance with our Housing contract, Programmed is dedicated to reaching out to disadvantaged communities and supporting their aspirations to work in the construction sector. We strive to create a diverse workforce and provide all employees with a safe and enjoyable working environment. To all graduates and future participants, we wish you the best of luck in your career pursuits!