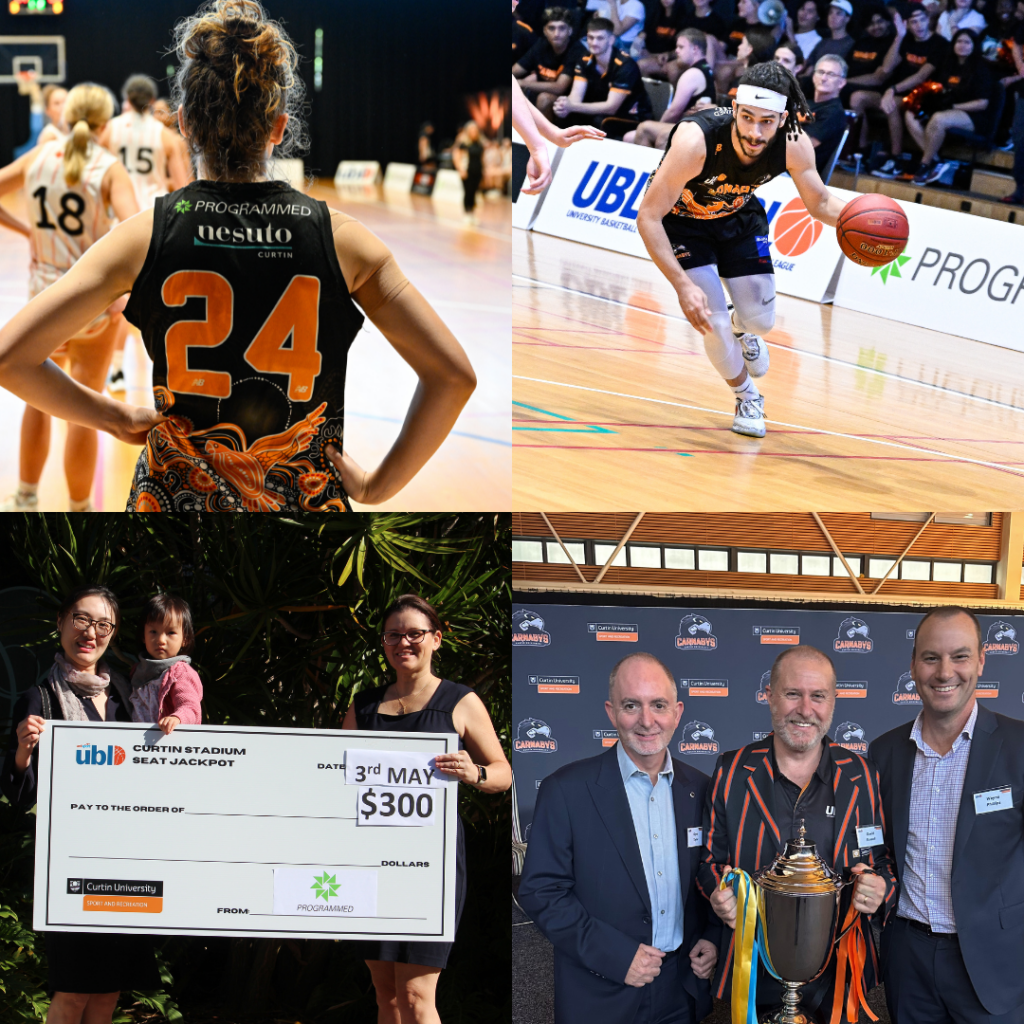 At Programmed, we believe that the work you do in the community says a lot about your people, culture, and values. Getting involved with a local sports team like Curtin Carnabys gives you the chance to bring your values and culture to life, both for your team members and for your local community.
One of our core values at Programmed is building great people and communities in which we live, and we believe by investing in the youth, their education and sport, we can help young stars achieve their dreams.
Programmed sponsored Curtin University's Basketball League Team, the Carnabys, as they travel across Australia to play rival universities in the exciting UBL.
This is Programmed's second year of sponsoring the University Basketball League, and not only did we sponsor the team directly, but also added some fan entertainment with opportunities to be in the "Lucky Seat" and win a $250 voucher at the home games.
As the Facility and Asset Management Company for Curtin University, we are proud to sponsor a young team in its pursuit of competitive sports. We recognise the impact sport can have on happiness and well-being and wish the team all the best.