Older employees who've spent more time in the workplace are usually more experienced, familiar with industrial work environments, and skilled in working in teams, which better prepares them to work safely.
At Programmed we recognise this means there's a higher risk of injury to our younger employees than to our older team members, and it's vital that we do something to minimise this.
So, we've been developing a training program to help our youngest team members be safer at work, and we're not the only ones who think we've done a great job!
In October, we were presented with a Platinum Award at the 2018 LearnX Impact Awards, for our Supervising Young Workers program. The LearnX Impact Awards is an annual summit, run by the LearnX Foundation to showcase local and global companies and their innovative learning programs.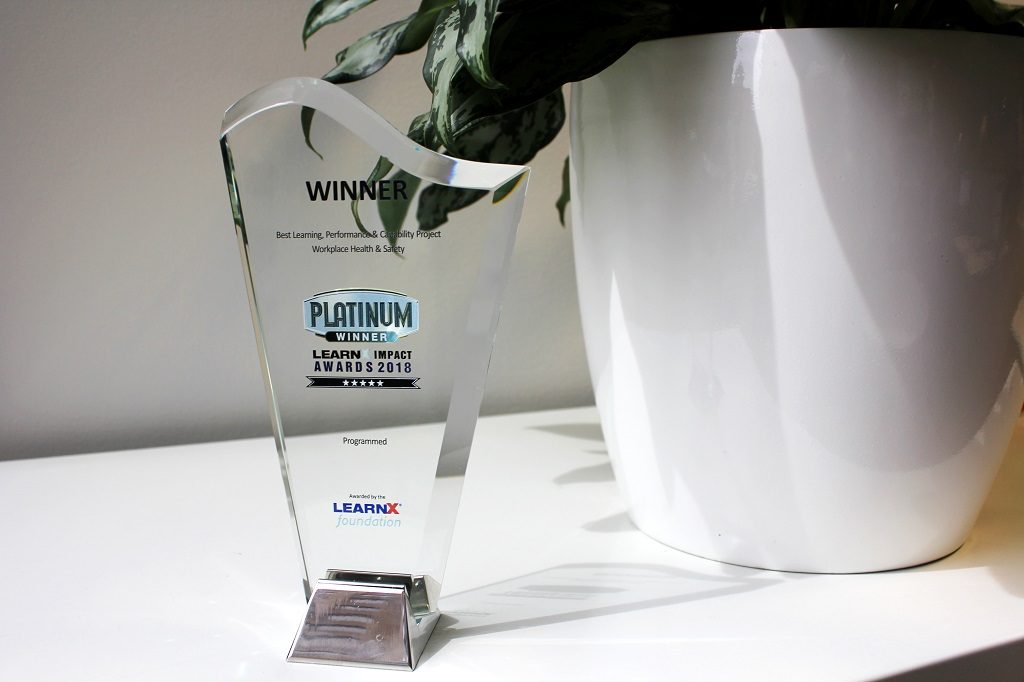 The Supervising Young Workers package was designed to tackle the challenge of how we can best facilitate the onboarding and management of young workers within the Programmed business, and was built with two audiences in mind.
An online learning module was developed to provide Programmed supervisors with guidance around Young Worker engagement, including how they learn and therefore how best to manage them. This was supported by booklets distributed to all Programmed sites.
The program also involves an online learning module targeted at the Young Workers themselves. This content aims to improve safety awareness on the job and demonstrates the importance of effective risk assessment.
This has been a massive team effort, with people all across our business working to put this education program together.
We're really proud of everyone's efforts to keep our youngest people injury free at work, and will keep working to reach our goal of Zero Harm.