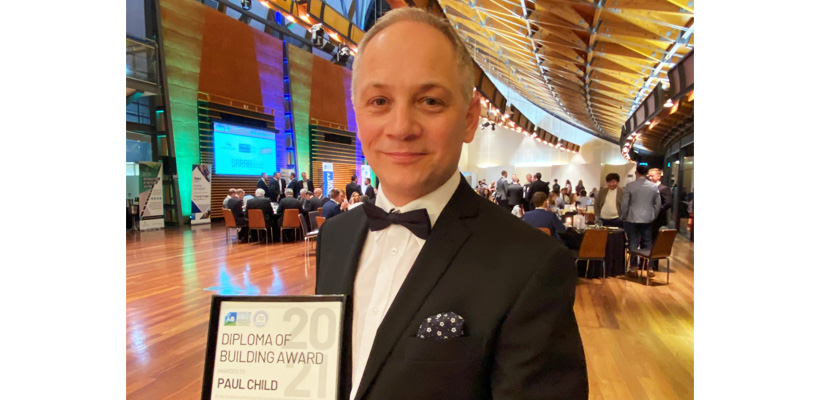 We have so many talented people working at Programmed who are on site every day, achieving extraordinary things. So, when we hear about a team member that has gone above and beyond, we want to give them the recognition they deserve.
One of these people is Paul Child.
Top of the Class
Paul works out of Programmed's Adelaide office. He is part of a dedicated team that assists in refurbishing, repairing and maintaining SA Housing Authority homes for people seeking housing assistance. 
Paul is in the challenging yet rewarding role of Field Officer. He is responsible for supporting SA Housing Authority customers when repair issues arise, liaising with key stakeholders to ensure works are completed on time and in accordance with SA Housing Authority's policies, procedures and standards.
On top of this extremely busy role, Paul, a qualified carpenter, recently completed a Building and Construction Diploma, graduating top of the class!
On the Job Upskilling
We sat down with Paul to learn more about the course, his award, and what's coming next.
Have you always worked in similar roles?
No, this is my first time doing residential maintenance and repairs. I am a commercial shopfitter by trade, but when I started my career in carpentry, I always wanted to go into residential. When this opportunity came up at Programmed, I thought it would be good – a new challenge.
Tell us about the course you recently completed
I had always planned on getting more certifications, so when I started at Programmed, I did my Certificate 4 in Building and Construction before moving onto the Diploma. The courses were more focused on residential, so it was a bonus for me to have a role where I could do a lot of on the job learning.
The more I worked with repairers and builders, the more knowledge I learned that applied to my course. If something came up in the class that I wasn't familiar with, I could speak to contractors and builders at the SA Housing Authority sites. So, it was a win-win situation!
What award did you take home?
The award was for the student that had the highest marks for the duration of the course. I didn't think I was that ace at it, but I took my time, studied and made sure my responses were to the best of my ability.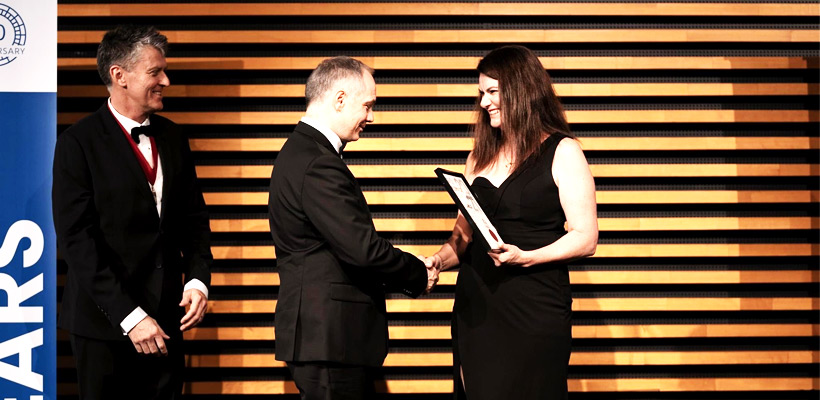 The Benefits of Personal Development
Has the course helped you in your role?
It has! The knowledge I have gained from the course is excellent. Scheduling, contractor management, understanding contracts, and building knowledge have been so helpful. A lot of people in the office now come to me asking questions about regulations and Australian standards.
What is your advice for those working full-time that are thinking of upskilling?
Just believe in yourself, don't let it overwhelm you. You will get there if you want to get there. Make sure you find the right training provider, try and allow yourself the time and keep plodding on. I made sure I pushed myself to get to the end. It was a long journey – three years part-time, but I am glad I got there. Now I have finished my Diploma, I am thinking about going to University and getting a degree!
Congratulations Paul! Such a fantastic achievement and best of luck for your next educational endeavour.