The summer months are just around the corner, sending us outdoors in force, with family get-togethers, BBQs, beach trips and more.
It is for that reason that the Cancer Council hold Skin Cancer Action Week (18-24 November) to remind us of the importance of being sun smart during summer and the festive season.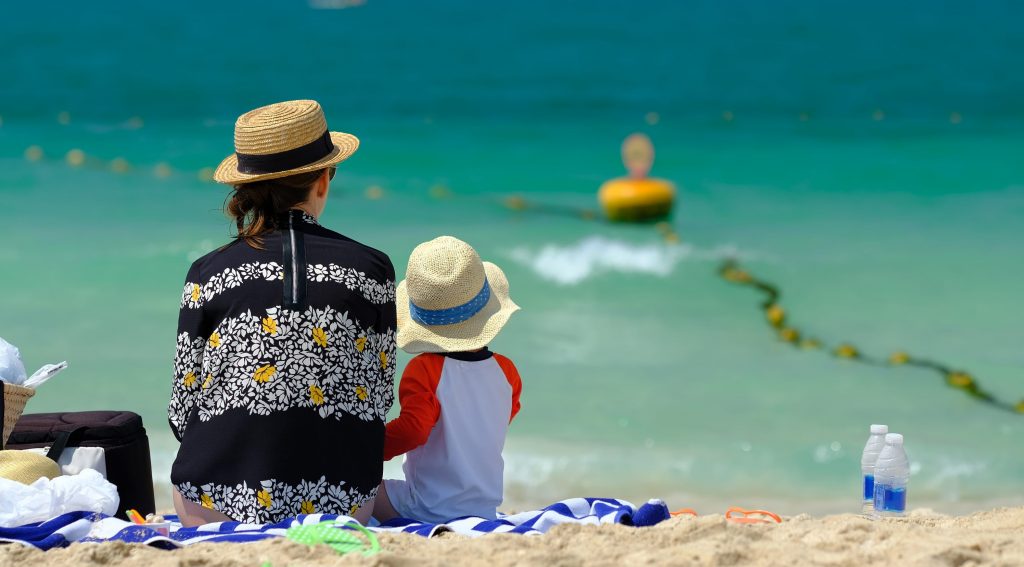 Skin Cancer Action Week raises awareness about the risks of exposure to UV radiation, the need for sun protection and early skin cancer detection.
Skin cancer occurs when skin cells are damaged, for example, by over exposure to ultraviolet (UV) radiation from the sun. There are three main types: basal cell carcinoma, squamous cell carcinoma and melanoma – the most dangerous form of skin cancer.
Two in three Australians are diagnosed with skin cancer by age 70
More than 2,000 people in Australia die from skin cancer each year, with melanoma killing more young Australians (20-39 year olds) than any other single cancer. In New Zealand, almost 2,500 new melanoma cases are diagnosed each year and currently have the highest rate of melanoma skin cancer in the world.
Emma's story
And what brings all of these horrible stats home, are the stories of those who have faced and lost their fights with this cruel disease. These stories are often found close to home and our own NSW HSE Manager Stuart has bravely shared his daughter's four-year battle with melanoma, which came to an end in May this year.
Stuart's daughter Emma was brushing her hair on Christmas morning in 2013 when her mum found a small freckle on her scalp. Emma visited her local GP in January and had the spot removed within 24 hours of the appointment. The biopsy results showed that the spot was bigger than what they originally thought and further tests revealed that it had spread above her eye.
'For something that we knew nothing about, outside of maybe seeing an advert on TV, we were completely taken aback at the speed at which it spread', Stuart said.
Over the next four years, Emma would undergo 30 surgeries, blood tests and scans every three months, many different treatments including immunotherapy and promising new drugs. However, this horrendous disease spread throughout her body into her knees, lungs, lymph nodes, spine, lower back and her brain. At the start of this year, body scans couldn't count the amount of tumours in her body.
Stuart shared Emma's story in the hopes that it would educate others about melanoma and the importance of regular skin checks. Creating awareness about melanoma was also something that Emma was passionate about following her diagnosis.
Get checked!
For Skin Cancer Action week this year, we are encouraging everyone to get a skin check with their local GP.
The sooner a skin cancer is identified and treated, the better your chance of avoiding surgery or, in the case of a serious melanoma or other skin cancer, potential disfigurement or even death.
We should all be keeping a close eye on our skin and any spots or moles, so that we notice when something changes and if it is worth being investigated further. Skin cancers rarely hurt and are much more frequently seen than felt. Check out this handy guide from the Cancer Council on how to check your skin and what to look out for.
If you find a spot that you aren't sure about, your local GP should be your next point of call! They can advise if it needs further investigation, as well as provide information about your level of risk and advice on early detection.
Prevention is always the best cure
We all remember the old 'slip, slop, slap' ad campaigns, but do you know the newer two S's? To best protect yourself against skin cancer, the Cancer Council recommends the following sun protection measures:
Slip on some sun-protective clothing that covers as much skin as possible.
Slop on broad spectrum, water resistant SPF30+ (or higher) sunscreen. Put it on 20 minutes before you go outdoors and every two hours afterwards. Sunscreen should never be used to extend the time you spend in the sun.
Slap on a hat – broad brim or legionnaire style to protect your face, head, neck and ears.
Seek shade.
Slide on some sunglasses – make sure they meet Australian Standards.
---
Programmed is a leading Staffing and Maintenance organisation, providing staffing, professional, technical, training and maintenance services across Australia and New Zealand with more than 20,000 employees supporting industry.
Are you ready for your next career opportunity? Browse jobs here