During Stress-Less Week, the Programmed Grounds team in Adelaide collaborated with Adelaide University's Roseworthy Gardening Club to organise a gardening group for green thumb enthusiasts and Stress-Less Week attendees.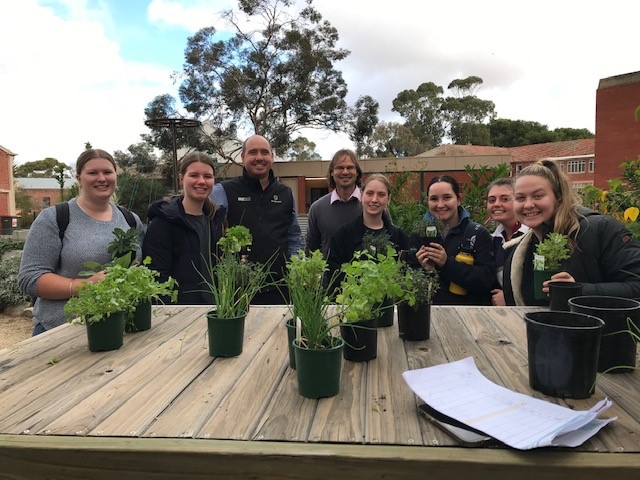 Together the students, and in-house horticulturalist, Programmed Branch Manager, Martin Crabb, chatted about using gardening as a form of therapy to reduce stress and anxiety. It was interactive, engaging and fun as students enjoyed the sunshine while potting up their own herbs to take home.
Working with plants is a well-known stress reliever. Studies have shown, that those who garden just twice a week improve their wellbeing and relieve stress-levels by up to 70% as compared to those who do not garden frequently. The propensity to turn to gardening as a hobby and for its stress relief benefits is especially topical, with many students commenting that they had turned to planting as a hobby during lockdown amidst a challenging 2020.
Programmed had a great time supporting the Roseworthy Gardening Club, providing supplies for the event with Martin giving out tips and tricks for students commencing their gardening journey. Adelaide University's Representative commented on the success of the event, saying "With around 50 students attending the session to pot their own herbs while chatting about boost gardening brings to mental health, I would say it was really valuable for the students and a huge success."
Having previously helped the University transform Roseworthy Gardens from a vacant space into beautiful self-sustaining and popular edible garden, it was exciting to see this favourite garden teeming with green enthusiasts.
If you or someone you know is in crisis call Lifeline  on 13 11 14 — 24 hours a day, 7 days a week.