The welcoming and relaxed milieu of the outdoors is perfect for learning that extends beyond classroom walls. Schools can take education outside by turning unutilised or vacant areas of the school yard into interactive landscapes, gardens and outdoor areas. Such themed gardens or play areas built using natural wood, rocks and plants bring lessons to life, inviting creativity as young people engage each other and nature.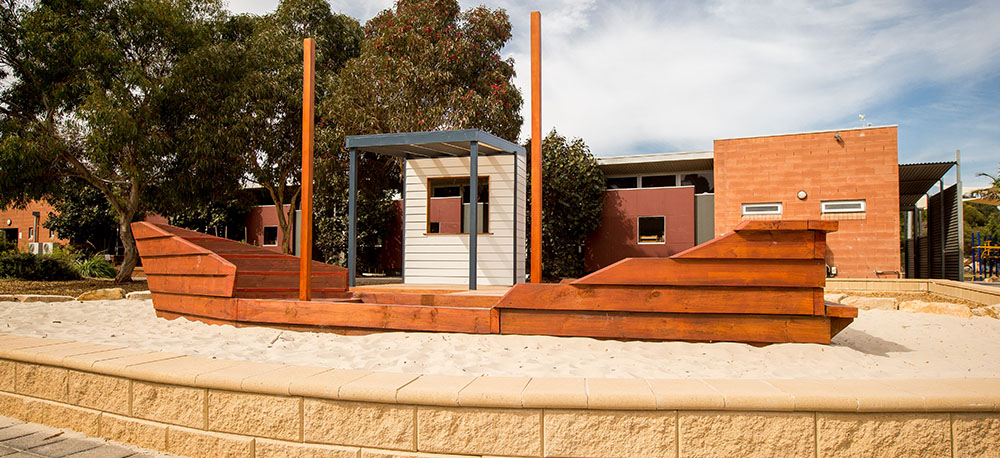 In fact, learning can begin even before such spaces are constructed. "Inviting students to workshop and conceptualise the form and function of such areas challenges them while giving them ownership and belonging," said Martin Crabb, specialist horticulturist and landscape designer at Programmed Property Services (Programmed). And as the project progresses, lessons in planning, conflict resolution tolerance and understanding are also imparted. Such skills last a lifetime.
Three schools in South Australia recently took learning outside with very successful, albeit different, outcomes.
St John the Baptist School in Plympton, melded learning with gardening in the form of a biblically-themed garden featuring plants students learn about when studying the Bible. Students were involved in the choice of plants and entrusted with the garden's design. Subsequently, cuttings from these very plants and gardens were brought inside and included in lessons. The strong connection with the subject matter and fluid continuity taking students from inside classrooms to creation outside made for wonderful unforgettable learning.
The school also planted an edible kitchen garden. Their next generation of gardeners were excited at getting their hands dirty in the planting as well as the reaping (and eating) of what they sowed. The project drew out innate qualities as students of even very young ages showed passion and learnt how to share responsibilities.
Students embraced their culture through herbs and vegetables unique to ethnic dishes but also identified identify with one another through those common across different cuisines. "It was wonderful to celebrate both the diversity and the unity of the students. Who would have thought a garden could do that!" said Angela De Nadai the school's Assistant Principal and Religious Identity and Mission.
For St Mary Magdalene Primary School, their Aboriginal-themed garden provided a living link to Aboriginal culture. "The garden has been a real feature of the school and something the community is immensely proud of. Students love to talk about and share it," said Dan Cowan, Acting Principal of the school.
Local indigenous plants, natural elements and student artwork reflecting the garden's theme combined for interesting focal points. Reference codes along the walking path explain the symbolism behind the art and choice of colours. The plants, chosen for their traditional use as food, medicine, tools and even shelter, make lessons come alive. Unsurprisingly, the Rhagodia Spinescans, which has a fruit used for red face paint, is a perennial conversation starter.
Meanwhile, a maritime-inspired playscape reflects the seaside location of Seaford's All Saints Catholic Primary School. The showcase boat and shop front has transformed a previously unutilised school yard area into an area for playing and learning which school principal Justin Cavuoto describes as 'much loved'.
Taking learning outside through gardens and landscaped areas encourages the unfettered imaginings of the young and the not so young alike. As a result, such spaces, be they gardens or play areas, are extremely multi-functional, equally suitable to encouraging role-play as they are for assemblies or welcoming new families.
The myriad combinations of elements, plants, structure and colour, allow schools to create gardens as distinctive as themselves. All it takes is inspiration and a small patch of ground. Is there one at your school?
If so, and you would like to transform it into something where students can explore and discover, contact Programmed Property Services for a solution tailored specifically to you.
This article originally appeared in Volume 26, Number 2 of TOPICS, The Journal of the Australian Catholic Primary Principals' Association.