Outsourcing is no longer just about cost-savings; it can also increase productivity and competitiveness. By outsourcing non-key activities to a credible supplier, key resources are freed up and a stronger focus on central business priorities can be had.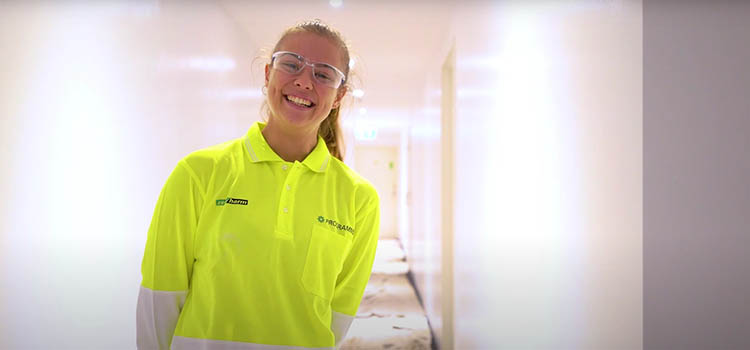 Astute organisations are constantly on the lookout for avenues able to help facilitate growth. Whether it be in the education, retirement living, or facilities management sector, outsourcing can help organisations succeed.
What to outsource
When deciding what or how much to outsource, the first step is to determine what the key business priorities are. No matter your market sector, it is essential to retain a focus energy on key goals such as business growth instead of spending time on operational tasks of essential but non-core activities.
For the education sector, attention should remain centred on curriculum planning and student wellbeing, while in retirement living, these concerns encompass the health of residents and unit sales. Strata managers, meanwhile, need to both look after strata properties under their care as well as seek to gain new ones.
To simultaneously include the on-going safety and presentation of sites in addition to these priorities, for example, places undue pressure on already taxed resources. Hence, maintenance could be an area of non-core business that is outsourced, saving organisations from having to look after their painting, grounds, signage and building works on their own.
Depending on the availability and capability of internal resources, activities to be outsourced can be fully or partially contracted out. This flexibility and tailoring can also extend to arrangements for services on a reactive or preventative basis.
The benefits of outsourcing
Continuing the maintenance example, in addition to releasing the pressure on constrained resources, outsourced maintenance ensures the intuitive and consistent upkeep of the grounds and built assets. Intrinsically programmed regular maintenance improves asset productivity and lifespan. So, when outsourced to specialist experts, maintenance optimises efficiency and effectiveness.
Outsourcing to a credible supplier eliminates the effort required to internally manage non-core functions, removing the tedious behind-the-scenes organisation of operational logistics. The ability to more dynamically plan work also reduces unexpected costs and allows for more predictable budgeting, once more contributing to improved operational performance.
Returning to the case of maintenance, if an in-house maintenance staff member were to go on annual leave, this would interfere with planned maintenance activities. Alternatively, supplementing maintenance requirements through an external provider ensures tasks are completed efficiently and without disruption.
Meanwhile, the ensuing levels of presentation as a result of consistent, quality maintenance, help attract more trade and customers – enrolments, residents, new sales and the like – aligning these with business goals while helping to progress growth objectives. The continuously high quality of outcomes in non-core areas as enablers of business goals is thus is a strong proponent for outsourcing.
Who to choose
To make outsourcing work, choose the correct provider. This means choosing expert partners that have the relevant commercial knowledge and capabilities to help you look after your business. Where specialist suppliers have a range of suitable services that align with your needs, you can minimise the need to manage multiple suppliers. These additional benefits of economies of time and scale make the maintenance of supply management for your business and property becomes easier and more streamlined.
These days, outsourcing is less of an optimisation strategy, and more of a key necessity. Partnering with committed providers whose key areas of expertise match those of your less-critical business functions will see improved outcomes for those functions; handing more time back to you for a greater ability and time to focus on accelerating growth.
Outsource your maintenance requirements to Programmed today and free your organisation to concentrate on business growth. With over 60 years of experience, Programmed has the skills and expertise to fulfil all your property maintenance needs.