As we find ourselves battling a global public health crisis by mostly staying indoors, access to natural spaces – i.e., green-and-blue spaces like parks, trees, shrubs, grass, lakes and riversides – has been shown to be especially beneficial in maintaining positive physical health, mental health and wellbeing.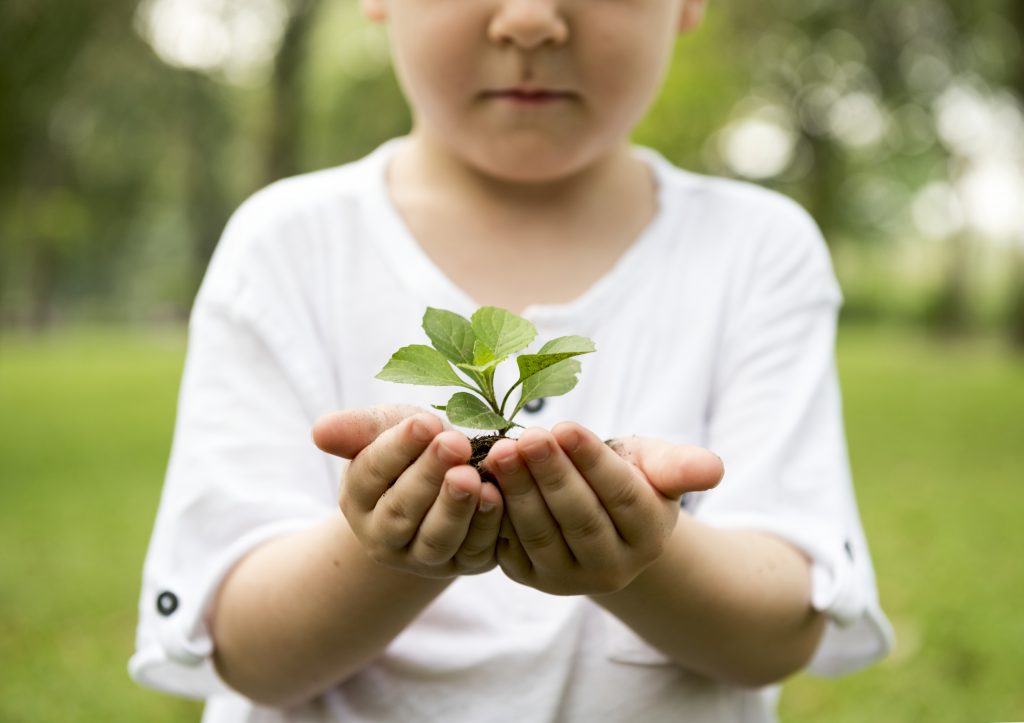 This need for natural spaces is especially important in schools, where it can improve the mental health of educators and students alike as well as foster a lifelong love for the outdoors, wildlife and sustainability.
Sustained efforts to improve access to green spaces within schools are part of a burgeoning worldwide trend. Neglected green strips within schools are being turned into gardens for students to maintain and learn about trees, plants and vegetation. Mini forests are thriving in lots as small as a parking lot or tennis court. Vacant lots are being transformed into usable green spaces. Potted plants are being brought into classrooms. Creating green spaces within schools can provide shading and cooling as our yearly temperatures continue to increase, increase biodiversity in urban areas, reduce smog and air pollution, and retain rainwater.
The benefits are manifold, with mental health being number one. Studies have shown that 'greening' a space can promote mental health benefits such as recovery from mental fatigue, depression, anxiety and stress – particularly pertinent as everyone grapples with the psychological fallout of living through a pandemic – and these benefits become more pronounced in children. A pilot UK study revealed the positive impacts horticulture activities had on the mental and emotional wellbeing of children experiencing behavioural, emotional and social difficulties. A longitudinal US study found that urban dwelling adolescents who grew up in neighbourhoods with more greenery were less likely to engage in aggressive behaviour.
Access to green spaces is also seen as more urgent than ever as the rapid adoption of technology sees screens replace all other modes of children's entertainment and reduce their connection to nature.
"Particularly now, when we see so many kids spending much of their life indoors in front of screens, it's really important for their development to spend time outdoors being active," says Rayoni Nelson, VicHealth Manager of Physical Activity, Sport and Healthy Eating.
This disconnect with nature is significant, according to a UK study. Spending time in nature is seen to enhance adolescent developmental processes, benefitting their mental and physical health, while also engendering support from a young age for wildlife conservation causes, sustainability of the natural environment and biodiversity.
Further, greenery has been shown to improve students' academic performance and promote childhood learning. A global study revealed that exposure to green spaces, particularly at schools, can lead to better cognitive development in primary school- aged children. A local study, the first of its kind in Melbourne, found that school-level academic performances in reading, writing, spelling, grammar, punctuation and numeracy were better on average in schools located in areas with more greenery.
For instance, when comparing schools with highest and lowest levels of greenery within 300m, it found statistically significant differences of an average 20 points in reading scores for year five students.
The reasons behind this were varied. Greenery has been shown to help reduce air pollution by filtering the air through plant surfaces and foliage. The reduced air pollution as well as noise from traffic pollution helped to not only reduce the exposure to harmful elements but also reduced stress and restored students' attention – underlined by a study that showed students' capacity to pay attention increased 13% with a green view outside their classroom window.
From a social equity standpoint, school can also become an important site for ensuring all students have access to the same green spaces. Easy access to green spaces are inequitably distributed across Australian capital cities due to a combination of time, money, distance, access to transport, physical mobility and social restrictions. By greening schools, a place where Australian students spend a cumulative 11,000 hours throughout primary and high school, every student, regardless of their background, can enjoy the physical and mental health benefits of greenery.

"In Australia, where you live can give you very different levels of access to green space," says Dr Annemarie Wright, Principal Project Officer, Knowledge and Health Equity for VicHealth.

Schools that have recreational lawn areas, gardens, trees and other flora provide enriched academic, social and emotional learning opportunities, so it is vital they incorporate these into their physical infrastructure and facilities.
Programmed has experience in working across maintenance, landscaping, refurbishment and expansion projects in schools across Australia. Explore your options and speak to Programmed today.