The last 18 months has underlined many things across industries, chief among them the need for businesses to form ongoing, constructive and sustainable partnerships with key players around them.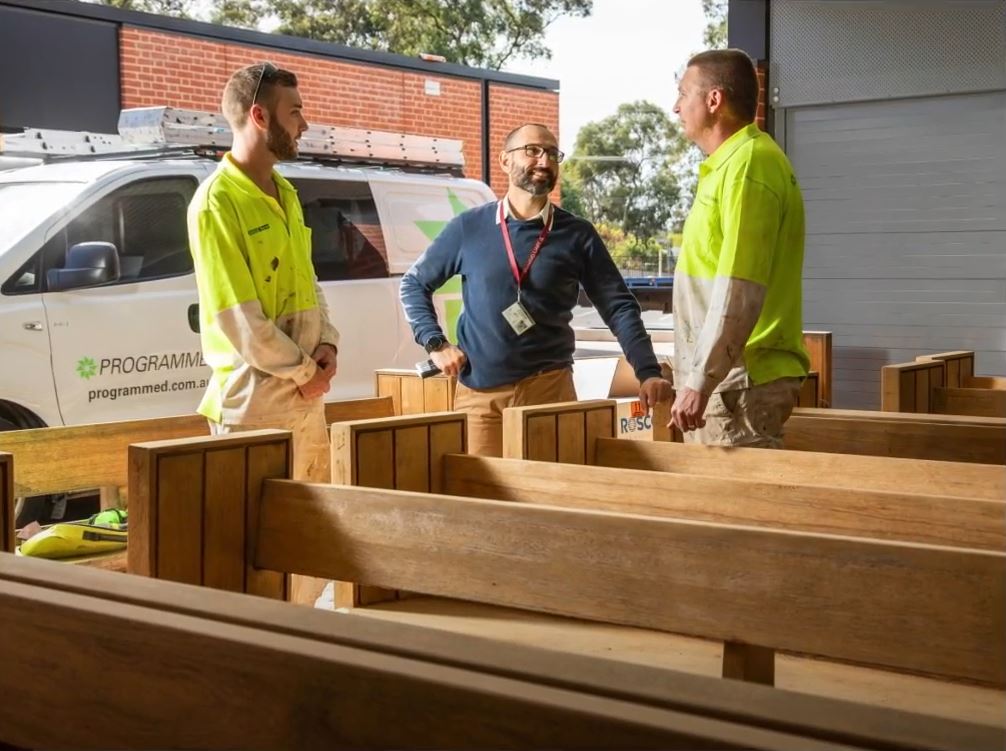 In this moment of flux, businesses are having to rework, relook and replan everything – this goes for schools, companies, universities and organisations across every sector. Challenges for businesses will range from the management of assets and maintenance through to procurement and budgeting.

Partnerships with a single-service provider who can provide multiple services through a single supply stream have the benefit of helping industry participants stay ahead of the curve, plan for anticipated changes and – most crucially – seize the opportunities that will inevitably surface alongside the ever-changing needs in each industry.

Rather than purely transactional customer vendor-type relationships, long-term partnerships with extended horizons and a genuine interest in mutual success will be the way to go.

For infrastructure and assets to perform as they were designed, they need to be used and maintained in a way that allows them to remain optimally operational for the long haul – that's where long-term partnerships come in. The benefits of forging long-term partnerships are manifold:
Efficiencies
With large contracts, the time and costs associated with initial set-up, sourcing, tendering and negotiating can be substantial. A long-term partnership with a reliable service provider would help amortise these costs, while an ongoing partnership would help to reduce these further when rolling over a contract or agreement.

It's particularly worthwhile when the long-term partner has a proven track record in quality, safety and service delivery, as these are areas crucial to operational excellence and long-term efficiencies that go beyond cost savings alone. An ongoing roster of scheduled maintenance allows you to avoid cost blowouts due to unforeseen breakdowns, extend the lifecycle of your assets, and reduce the need for capital replacement.

Another area where efficiencies can be achieved is in the leveraging of supply chains and economies of scale.
Being free to focus your attention on growth and revenue
The insights and site intelligence gained over time can be used to inform improvements specific to your site because after all – there is no one-size-fits-all maintenance plan. Each site and facility are unique.

A long-term collaborative partnership enables you to more fully trust your provider since they have, over a period, demonstrated results. This relationship is important. Strong relationships across your organisation and your providers – not just with one person – but ingrained across allows them to understand the unique environment you operate in, so that you are assured that everything they do on your behalf is based on experience and understanding that is specific to you.

The trust that underpins collaborative partnerships allows them to be more comfortable when recommending solutions that suit you and views that as experts in their field may differ from yours but are intended to enable you to meet your objectives in a financially responsible manner.

The benefits of a maturing partnership become evident when the granular understanding your provider has of your site and your organisation result in better, more sophisticated solutions and services inherently tuned to your requirements or operations. This helps you address important efficiencies in terms of time, operational and project management, supply, delivery and spend, accessing these faster and with greater scale.

Having long-term partners can aid in decision-making. In maintenance, this helps you better identify your maintenance needs, determine and control future costs, and establish priorities. This will lead to an ease in workload, reduced strain or resources and enhanced business processes, culminating in a boost in the business's overall efficiency.
Good looks and confidence
The aesthetic presentation of building and assets often face scrutiny in the public domain. Having a long-term partner to implement an ongoing maintenance program will give you the confidence that your building is always in optimal condition.
The quality of partner
The calibre of partners is crucial for quality, safety, consistency, continuity and efficiency. This can be met through strong, transparent partnerships where provider and customer are committed to continuously working together to discover better ways of realising the desired outcomes. And, you'll have the comfort of knowing they'll be there when you need them.
Programmed is a genuine long-term partner in the industry. Knowing this, industries can be confident that Programmed is a trustworthy company who can be relied upon. As a partner, Programmed is well poised to manage, maintain and prepare facilities and communities for this next period of insurmountable change.