In today's rapidly evolving educational landscape, schools are constantly seeking innovative ways to create inspiring learning environments. One of the most effective ways to achieve this is through the transformative power of paint. Through the innovative use of paint, schools can revitalise their spaces and create an atmosphere that stimulates creativity, productivity, and a love for learning.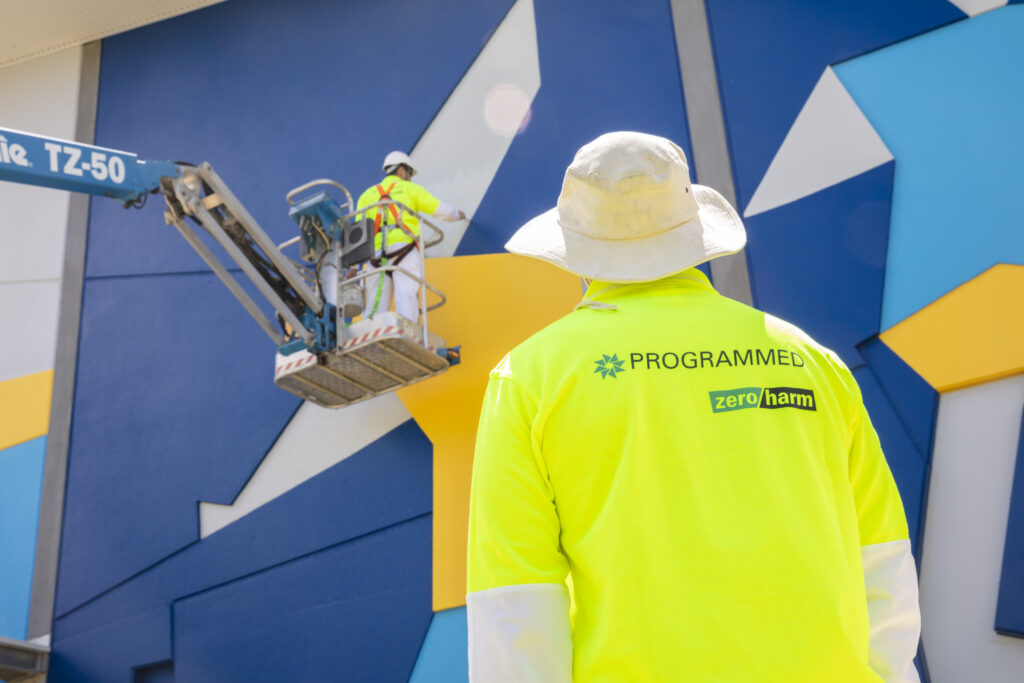 Five interesting ideas to make a lasting impact on your school's aesthetics:
1. Design
Bring the outside world in. Embrace the beauty of nature by incorporating natural materials and design elements that reflect nature into your school's painted surfaces. By using colors inspired by the natural world, such as earthy greens and calming blues, you can create a sense of tranquility and connection with the outdoors. These not only enhance visual appeal, they also promote a sense of well-being and harmony among students and staff. Schools can also weave elements of sustainability into these.
2. Bold and Vibrant Accents
Inject a burst of energy into your school's spaces through the use of bold and vibrant accents. Choose colors that inspire enthusiasm and creativity, such as vibrant oranges, electric blues, and energetic yellows. These pops of color can be strategically placed in common areas, classrooms, or hallways to create focal points and add visual interest.
3. Interactive Walls
Take painting to the next level by transforming walls into interactive learning experiences. Utilize magnetic, chalkboard and whiteboard paints to create writeable surfaces where students can collaborate, solve problems, and express their creativity. This encourages active participation while also turning the walls into dynamic teaching tools, fostering a more engaging and interactive learning environment.
4. Graphic Murals
Make a statement with eye-catching graphic murals that reflect your school's values, culture, and educational goals. These large-scale artworks can be created by local artists or even involve students in their design and execution. Whether it's a mural depicting the school's motto or a historical timeline, these visually striking pieces of art will undoubtedly create a sense of pride and identity within the school community.
5. Calming Neutrals:
In contrast to the bold and vibrant accents, calming neutrals provide a serene backdrop for focused learning. Soft greys, muted blues, and warm beiges create a soothing environment that promotes concentration and relaxation. By incorporating these calming neutrals in classrooms and study areas, you can help students feel more centered and at ease, allowing them to better absorb information and engage in deep learning.
Creative use of paint in educational settings can help transform your school into a visually appealing and inspiring space that motivates students and enhances their overall learning experience. Let us help you create a modern and dynamic learning environment that leaves a lasting impression on everyone who walks through your school's doors.
Talk to Programmed today.